­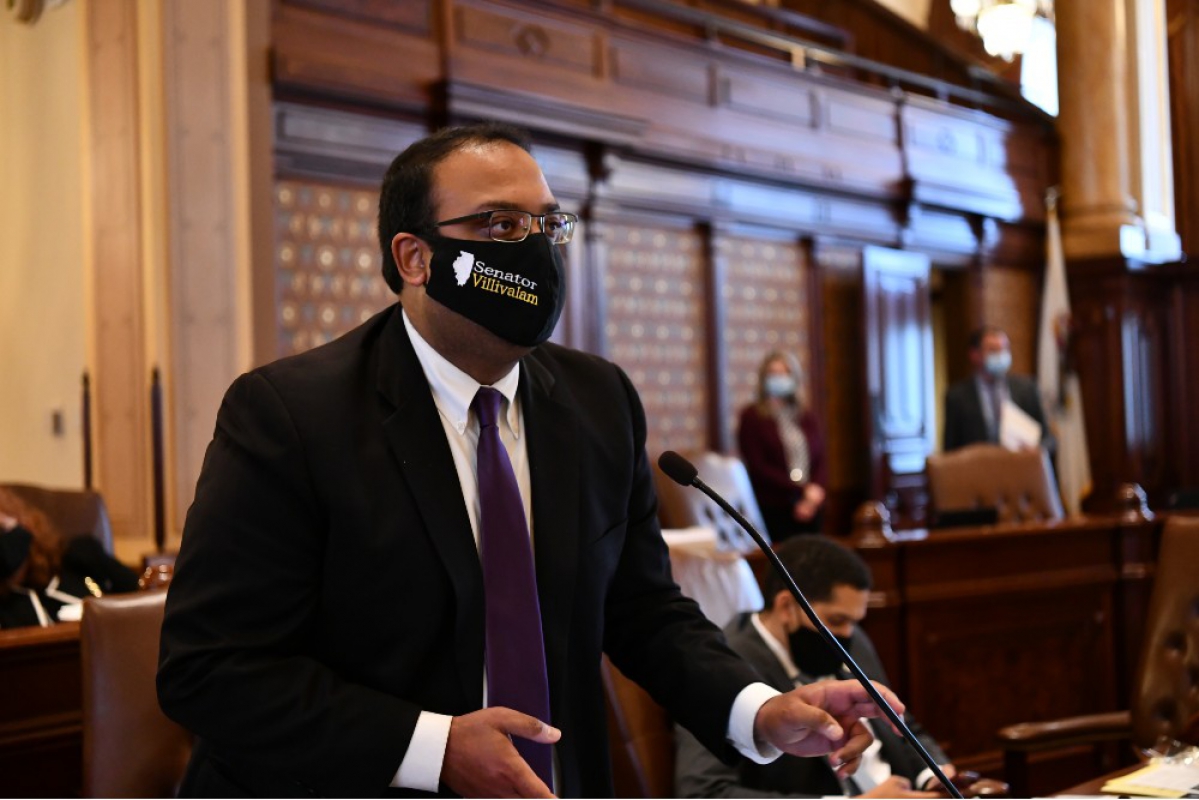 SPRINGFIELD – State Senator Ram Villivalam (D-Chicago) and State Representative Bob Morgan (D-Deerfield) lauded the inclusion of $20 million for the Nonprofit Security Grant Program in this year's proposed state budget.
"Our communities face unprecedented levels of discrimination," Villivalam said. "Keeping our neighbors safe from hate-motivated harm is a top priority, and I am glad to see that reflected in this year's proposed budget."
The Nonprofit Security Grant Program was created in 2017 but has yet to be funded through the Illinois Emergency Management Agency. The program is designed to assist nonprofit organizations with purchasing security enhancements, such as cameras, bulletproof glass and reinforced doors; offering safety training to staff; and, under certain circumstances, hiring or contracting security professionals.
"The General Assembly took the first step by establishing this program in 2017, but the program is of no use without desperately-needed funding," Morgan said. "This program will help ensure our communities are safe when attending prayers or communal meetings, sending our children to camp or child care, and seeking services from social service and health care providers. Philanthropic and federal security funding only goes so far – we must ensure that all members of our greater community feel safe and secure against hate-motivated violence."
Hate crimes in the U.S. reached their highest point in over a decade in 2020, with over 7,500 incidents formally reported to the FBI. However, most law enforcement experts believe hate crimes are dramatically underreported.
Jewish, Muslim, Black, LGBTQ and Asian American communities face unprecedented rates of hate crimes and domestic terrorism. According to the Southern Poverty Law Center, Illinois is home to 19 active hate groups.
"The January 15 hostage-taking at a Colleyville, Texas synagogue, combined with the spike in hate crimes laid bare by the events in West Rogers Park this week, underscores the unfortunate reality that our community institutions must continue to prioritize security and security training," said Lonnie Nasatir, President of the Jewish United Fund. "Our coalition of faith and community-based groups appreciate the governor's commitment to include this vital funding in our state's budget."
The Safeguard Illinois Communities Coalition is a diverse group of nearly 50 nonprofit cultural, civic, religious, racial and ethnic organizations that are committed to security funding inclusion in this year's state budget. The coalition's membership includes Jewish, Christian, Muslim, Asian-American, LGBTQ, Black and Latinx organizations, allies, and other organizations whose communities may be vulnerable to attacks and hate-motivated violence..
The coalition has the support of the Illinois Legislative Jewish, Asian American, Black, and Latino Caucuses and the appropriation bills have been endorsed by the Illinois Commission on Discrimination and Hate Crimes. Appropriations for the Nonprofit Security Grant Program are filed under House Bill 4438 and Senate Bill 3740.
###