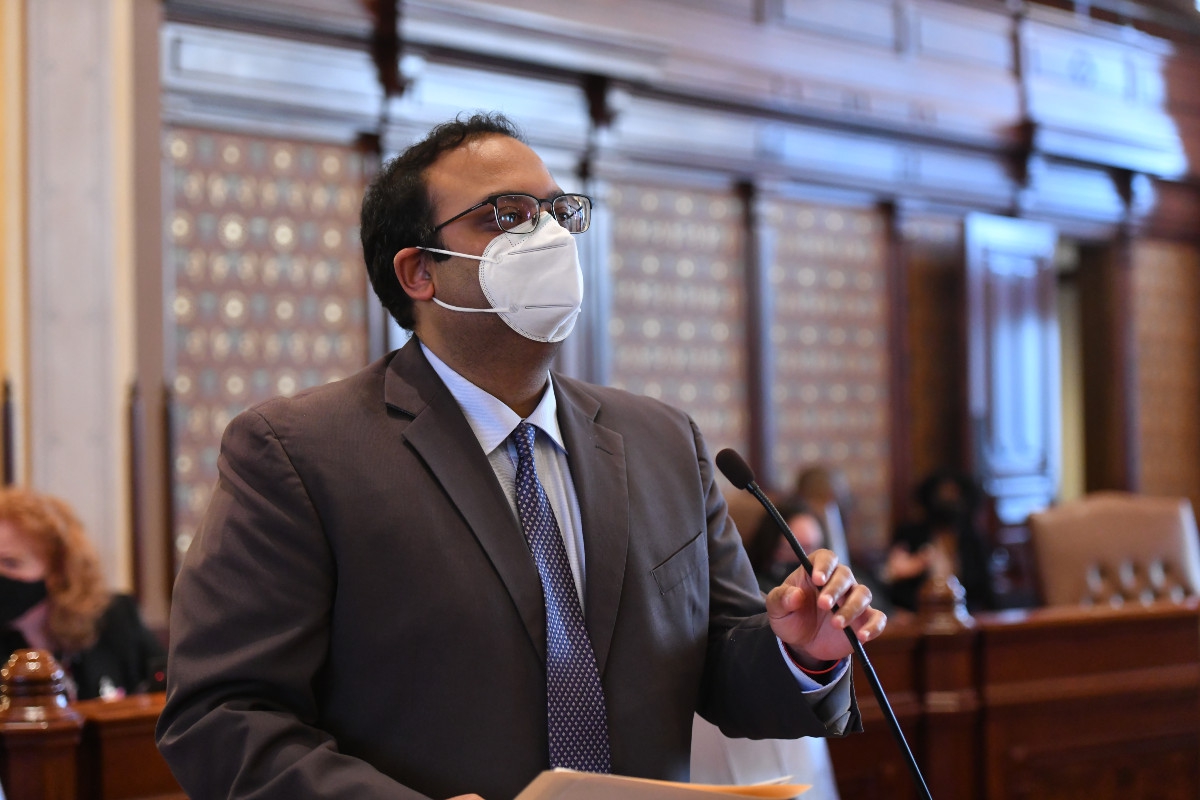 SPRINGFIELD – After a recent organizational shakeup at the Illinois Tollway Authority, State Senator Ram Villivalam (D-Chicago) passed legislation in the Illinois Senate on Wednesday to clarify the roles of the Executive Director and Chairman of the Board at the agency.
"We are simply putting in statute what has been in practice as it relates to the roles and responsibilities of the Executive Director," Villivalam said. "My plan clarifies the roles of upper management at the agency and puts the powers of the board chair in line with other agencies, like the Capitol Development Board."
Senate Bill 3796 removes language from the Toll Highway Act that gives the board chair the authority to exercise general supervision of the agency and makes the agency's Executive Director an appointment by the governor with the advice and consent of the Senate.
"Ensuring accountability and transparency to the taxpayers and Tollway users has been a major priority for me," said State Senator Laura Murphy (D-Des Plaines). "Customers of the tollway should start to see more accountability from the people in charge of tollway operations, and tollway users are a top priority in their decision-making."
This legislation comes after the board voted to reorganize the structure of the Tollway Authority to give the board chair significantly more management and oversight duties. The decision also removed the Executive Director as the agency's chief financial officer.
"Ensuring that our state agencies operate in a clear, transparent manner is paramount to rebuilding trust in our government," said State Senator Ann Gillespie (D-Arlington Heights), chair of the Senate Ethics Committee. "Given the past troubles surrounding the Tollway, this plan creates a clear structure within the agency that may help curb the abuses we've seen."
Lawmakers on the Senate Transportation Committee held a hearing in December on the organizational changes.
Senate Bill 3796 passed the Illinois Senate with no opposition and awaits further consideration before the Illinois House.
###