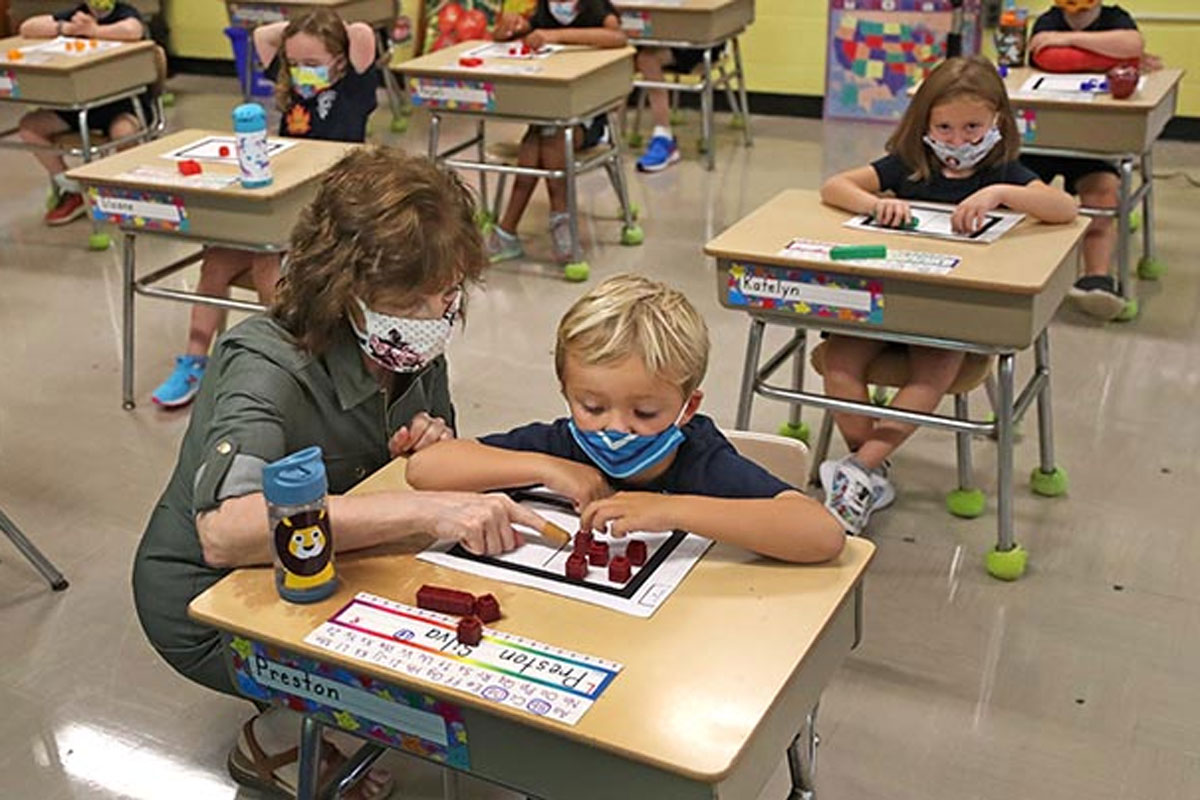 SPRINGFIELD — Members of Illinois Legislative Black Caucus (ILBC) are offering support for the state's Learning Renewal Guide, a set of recommendations to help local schools address learning loss by students due to the COVID-19 pandemic.
"Over the past year, Illinois students and families have faced unprecedented educational disruption due to the COVID-19 pandemic," ILBC Joint Caucus Chair state Rep. Sonya Harper, D-Chicago, said. "We owe it to students to ensure they receive a high quality education and that they are able make up for learning loss caused by the pandemic."
"Black people have suffered from systemic racism for far too long, so I am proud that I led the effort to change Illinois' educational system for our Black students," Senate Majority Leader Kimberly A. Lightford, D-Maywood, said. "The law we passed required the state's P-20 Council to make recommendations on how to address the impact of COVID-19, resulting in this guide. It will help our state's schools and universities make the best use of the more than $7 billion they're receiving in federal aid. This funding is especially important for schools in disproportionately affected Black communities."
"Equity in education is a key pillar of the Black Caucus agenda to address systemic racism in Illinois, but our measures go so much further to address the wide-ranging needs of students and teachers, especially needs that have been amplified by the pandemic," state Rep. Carol Ammons, D-Urbana, said. "That's why it's so encouraging to see a diverse group of stakeholders develop clear recommendations to address learning models, student mental health and extracurricular experiences, among other topics, in order to provide the best education for each student."
"I'm glad to see that Illinois schools are receiving increased federal support that will be used to invest in our students and teachers, particularly as our students and teachers have navigated such a difficult environment over the past year," state Rep. Will Davis, D-Homewood, said. "Federal funds, in tandem with the Learning Renewal Guide, will help address learning loss and put students back on track to have stronger futures."
"This past year has been one of the most difficult periods for education in our state's history, and with COVID-19 forcing closures and wreaking havoc on state finances, many schools have had to worry about how they'll be able to operate moving forward," Sen. Robert Peters, D-Chicago, said. "That's why today's announcement is so important. It lets schools know that there is a future. It shows students that they haven't been forgotten. Ensuring that our schools are well-funded should always be a priority, and this is especially true in the aftermath of a year-long global pandemic that has caused so many schools across Illinois to struggle."
"The Black Caucus agenda advances not only communities of color, but the entire state of Illinois," state Rep. Kam Buckner, D-Chicago, Chairperson of the Illinois House Black Caucus, said. "These guidelines, combined with federal support, provide a roadmap to recovery for students and teachers that will help ensure that Illinois students are not left behind as we work to build back from the COVID-19 pandemic."
The Learning Renewal Guide was developed by the P-20 Council, a group established by the legislature to foster collaboration among local schools, families, educational institutions, state agencies and other stakeholders in the education community. The P-20 Council works to align education and workforce development programs so that children can have a path from preschool to high school to college or career education. Several initiatives announced in the Learning Renewal Guide arise from and align with the Black Caucus' Education and Workforce Equity Act, also known as Public Act 101-0654, which charged the P-20 Council with developing recommendations for:
the evaluation of hybrid and remote learning models
addressing student mental health with trauma-informed policies
offering student enrichment programs, including internship and apprenticeship in addition to extracurricular activities and tutoring programs
reviewing data to understand academic, behavioral, and social needs, particularly as these areas relate to pandemic disrupted learning
The Learning Renewal Guide helps give guidance to schools at the elementary, secondary, and higher education level to help make the best use of federal aid from the Biden administration's American Rescue Plan. As part of the Biden administration's response to the pandemic, Illinois schools will receive more than $5 billion for supporting pre-kindergarten through 12th grade schools and institutions of higher education will receive $1.3 billion.