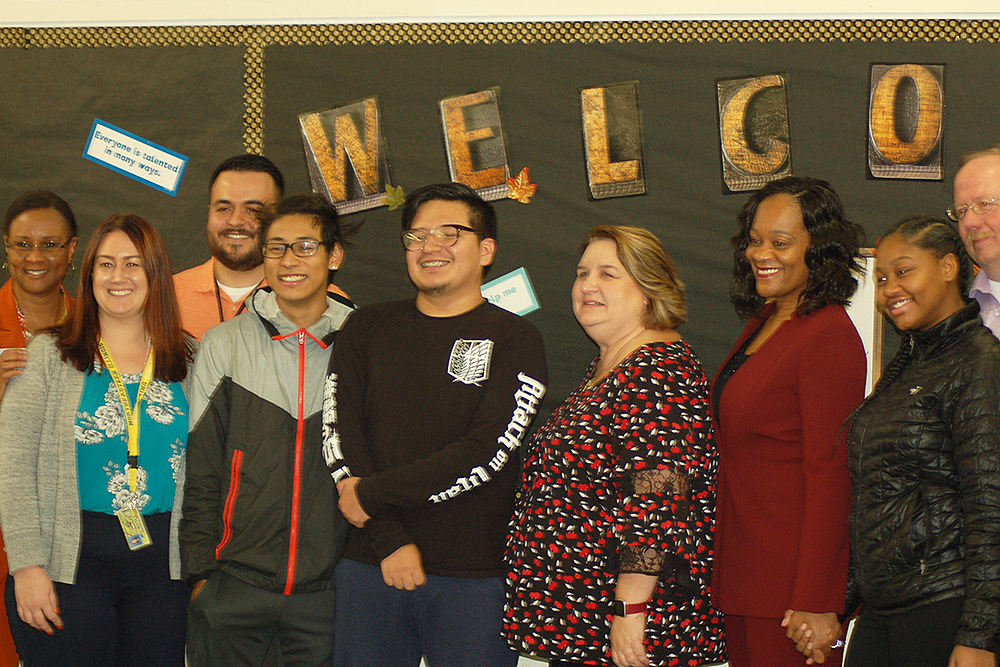 MAYWOOD – Senate Majority Leader Kimberly A. Lightford (D-Maywood) visited the West 40's Proviso Alternative Learning Opportunity Programs (ALOPs) last week. West 40 works with local schools to provide learning opportunities to students in need of extra support.
"The students participating in these programs are incredible, and I am so humbled to have the opportunity to listen to their stories," Lightford said. "Programs like these change the lives of our children every day, and I applaud the work West 40 and local Proviso schools do for our community."
West 40 runs five ALOPs serving Proviso Township named HOPE, DREAM, PEACE, Seniors Plus, and the Truants Alternative and Optional Education Program.
An ALOP is a state funded, school-centered, mentoring program designed to provide general education students with an opportunity to achieve academic success, learn social and emotional practices and develop interpersonal skills.
Each program serves students with different needs as follows:
HOPE is a student-centered program designed to assist students in building positive relationships, providing academic and social-emotional support and work closely with school staff and families to increase school participation and engagement.
DREAM is an Alternative Learning Opportunity Program offered at Proviso East and West High Schools and is a partnership between Proviso School District 209 and West 40. Referrals to DREAM are for students who are behind in credits and need extra support.
The PEACE Program is to provide programming for students at risk of not graduating due to a history of behavior-related issues in a facility separate from the regular school environment.
The Seniors Plus program is to provide an opportunity for students in their fifth year or beyond who were not able to graduate at their original graduation date due to different life circumstances.
TAOEP works with schools to identify needs and numbers of truants and potential dropouts, and provide necessary services for students to get back on track.
Lightford has been a long-time advocate for education and programs that serve at-risk youth.