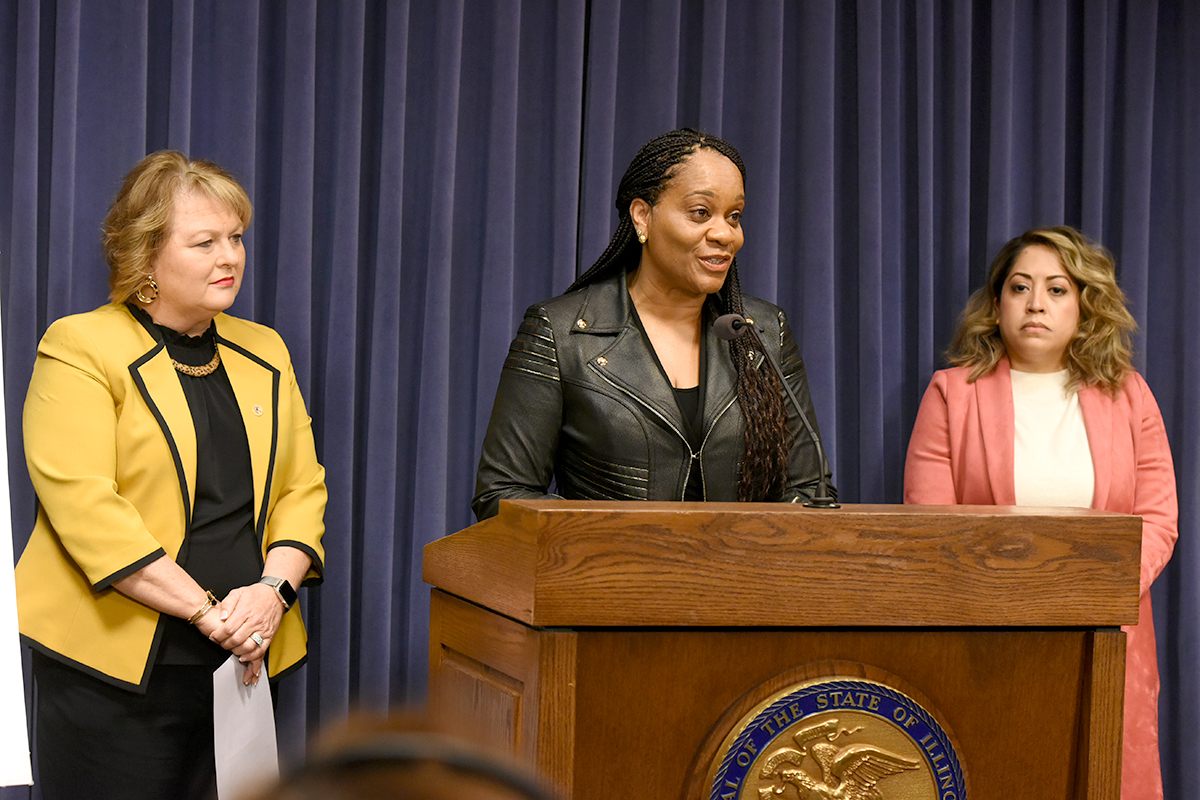 SPRINGFIELD – Majority Leader Kimberly A. Lightford (D-Maywood) joined the United Way in releasing their report on Illinois ALICE households – asset-limited, income-constrained and employed.
The report focuses on families living above the federal poverty level, but below the threshold of a basic survival budget of $57,144 for a family of four and $19,212 for a single adult.
"People all over Illinois are struggling to get ahead. We know this intuitively, and we see it in our communities. I see it every day in my west side and west suburban district," Lightford said. "ALICE allows us to put some real data behind that intuition."
In Lightford's district, only 18% of households fall below the poverty line, but many more people than that are unable to afford an unexpected car repair or be able to put anything aside for the future. Those households are much more represented in the more than 47% of households in the 4th Senate District that are ALICE households.
Lawmakers will use the data to help better understand the needs of Illinoisans as they make public policy decisions to help struggling families.
Learn more about ALICE and view the report here: http://unitedwayillinois.org/alice/