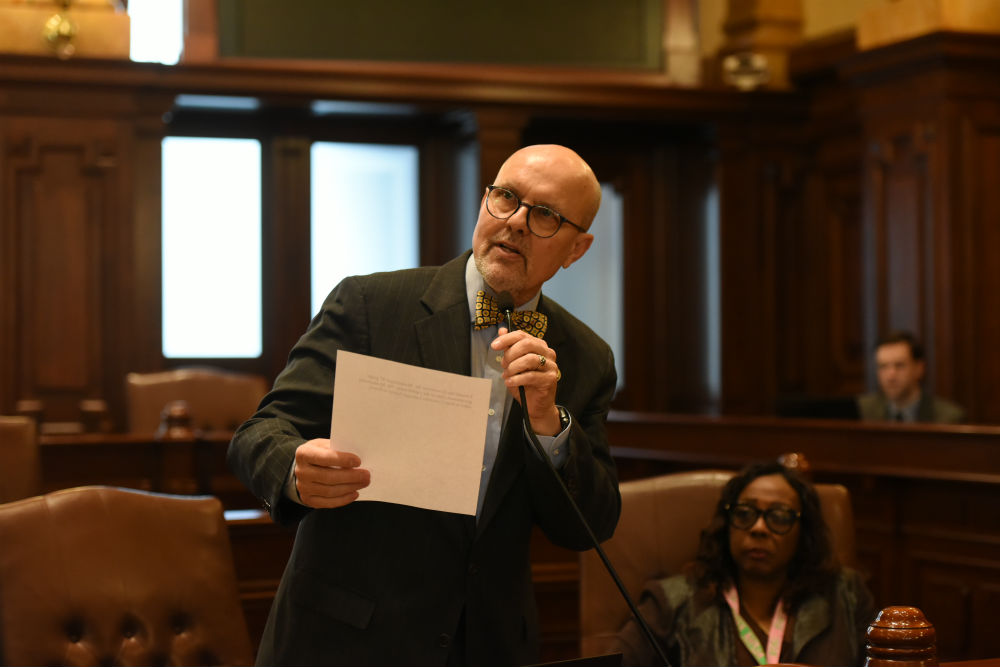 SPRINGFIELD – Legislation co-sponsored by State Senator Dave Koehler (D-Peoria) that would ensure the preservation of manufacturing jobs in the Peoria area passed the Senate with bipartisan support yesterday.
"The point of this legislation is simple: to keep good-paying jobs in our area," Koehler said. "Without this tax exemption there is no question that aviation companies would have to take a long look at doing business elsewhere."
Peoria is home to Byerly Aviation, a company that offers maintenance, charters and aircraft sales.
This legislation would reinstate the Illinois state sales tax exemption for materials used in aircraft manufacturing, which expired Dec. 31, 2014.
Since its expiration, the Illinois Department of Revenue audited several privately owned aviation repair companies and never required them to collect sales tax. The Illinois Aviation Trades Association believes the outstanding tax bill is roughly $50 million.
This legislation now awaits the governor's signature.