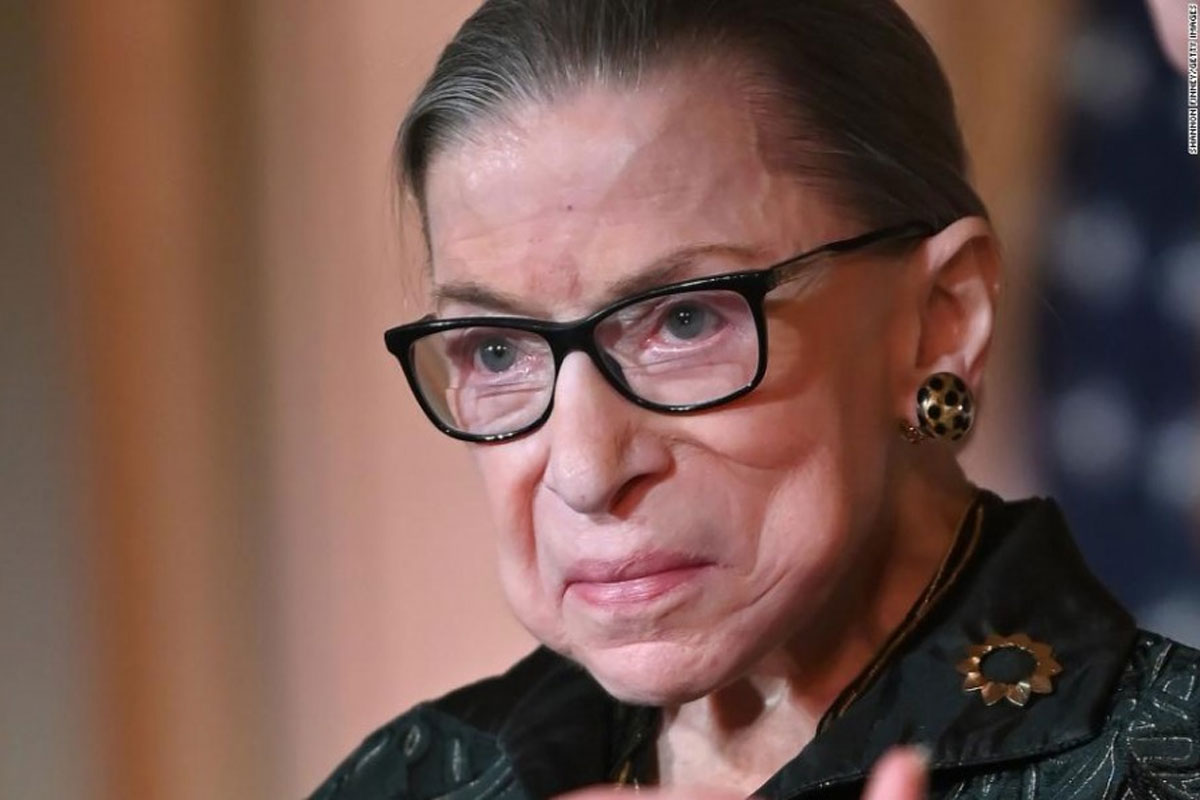 On Friday, September 18, the United States lost its petite powerhouse in the Supreme Court, Justice Ruth Bader Ginsburg.
Ginsburg died at her home in Washington, D.C., surrounded by family. She was 87 and succumbed to complications of metastatic pancreatic cancer after multiple rounds with the disease.
In reaction to news of her loss September 18, members of the Senate Women's Caucus responded with sorrow and resolve, and released the following statement:
"She changed the course of our history through her integrity and intellect and devotion to furthering the promise of our constitution. May her life serve as an inspiration to us all."
"I am heartbroken at our loss of the amazing Justice Ruth Bader Ginsburg," said Women's Caucus Chair Linda Holmes (D-Aurora). "The Supreme Court will never be the same, nor will many of us who drew strength from her brilliance and resilience. May her memory be a blessing – and a revolution to fight for her legacy."
"RBG was a stalwart for women's empowerment and shattered many glass ceilings throughout her long, industrious career, said Senator Cristina Castro (D-Elgin). "She was an inspiration to many, and her legacy, both in and out of the court, will not soon be forgotten. She will be greatly missed."
Chief Justice John Roberts called Ginsburg "a tireless and resolute champion of justice." Soft-spoken yet tough, she was often called on to write dissenting opinions on Supreme Court rulings. She explained those opinions with the words and style from her early years as a law professor teaching students at Columbia Law School.
Her legend as an advocate for gender equality began with her own repeated experiences of discrimination as a woman and mother. The barriers to get into law school and then finding an employer willing to take the brilliant female lawyer were just the beginning.
She turned those experiences and righting those wrongs into a hallmark of her career and the basis of her cult-like following in her 80s of women with experiences like hers, having been dubbed the Notorious RBG. Her image appears on countless t-shirts, tote bags and now face masks along with some of her memorable quotes.
Admirers continue to mourn and celebrate her, with candlelight vigils held over the past weekend in her honor.