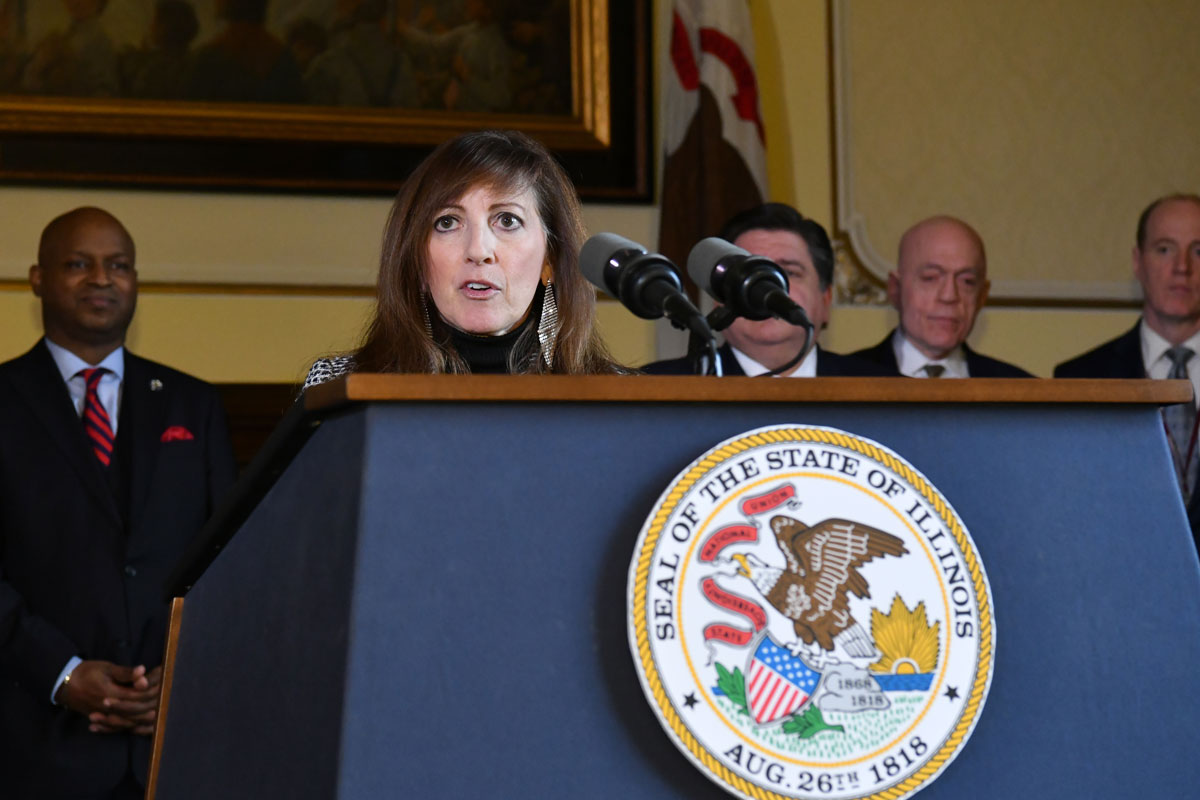 SPRINGFIELD—After months of meetings between business, labor, lawmakers and other stakeholders, the Unemployment Insurance working group presented legislation from Assistant Senate Majority Leader Linda Holmes (D-Aurora) that makes unmatched investments in paying down overdue bills, to the tune of $4.1 billion. The Senate passed that measure Thursday.
"I'm proud of this unprecedented change to catch up on some outstanding debts to continue improving our state's credit standing," Holmes said. "Allotting $2.7 billion to the Unemployment Trust Fund, as well as substantial earmarks for group health insurance bills, the College Illinois Program and extra pension payments, is a big step to boost our fiscal standing. It also provides a sense of security for Illinois residents, including current and retired state workers and their families."
Holmes' measure directs state money to cover several outstanding debts in order to continue to improve upon the State's credit standing. Specifically, SB 2803:
appropriates $2.7 billion to the Illinois Unemployment Insurance (UI) Trust Fund
$898 million to be used to pay off old group health insurance bills
$230 million to pay off the College Illinois Program, and
$300 million in extra pension payments.
Holmes said she hopes these investments in Illinois' fiscal future may lead to another credit upgrade and in turn, greater prospects for additional fiscal security going forward.
At a press conference in Governor Pritzker's office after SB 2803's passage, he indicated his intention to sign the bill into law.