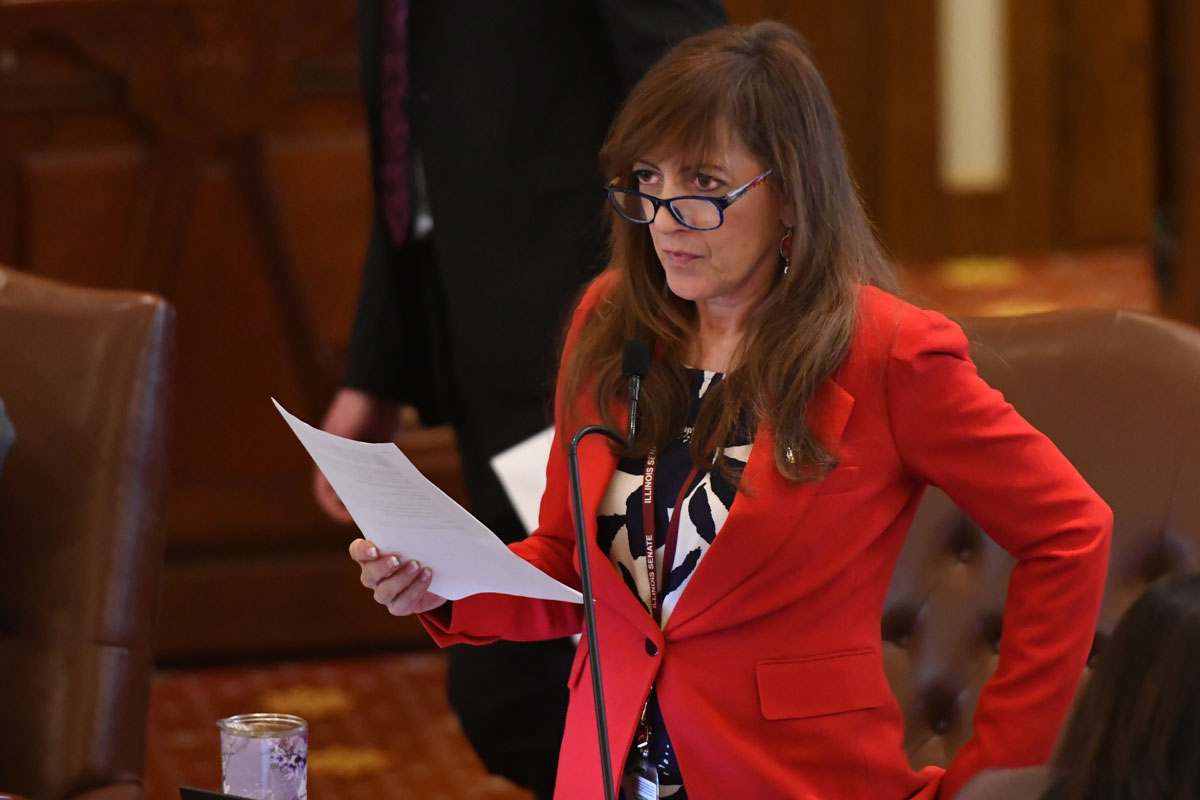 SPRINGFIELD – When a woman requires a hysterectomy, the surgical removal of her uterus, ovaries and fallopian tubes causes estrogen to drop and menopause to begin. Insurance companies may soon be required to cover hormone therapy treatments under a plan led by State Senator Linda Holmes (D-Aurora).
"A lack of estrogen causes women to develop osteoporosis, weak bones, hot flashes and other symptoms," Holmes said. "Hormone therapy replaces some or all of the estrogen the woman's ovaries would be making. Adding estrogen back into a woman's body lowers their risk of certain medical conditions."
Holmes' measure requires insurance companies to cover the costs associated with medically necessary hormone therapy who have induced menopause for patients who undergo a hysterectomy. It applies to all plans issued or renewed on or after Jan. 1, 2024 that are commercial group or individual health plans regulated under the Insurance Code, as well as state employee plans, Medicaid plans, HMO plans and plans administered under Municipal Code, Counties Code, School Code, the Limited Health Service Organization Act and the Voluntary Health Services Plans Act.
"Hot flashes, weak bones and osteoporosis greatly lessen the quality of life for women who suffer from the loss of estrogen due to menopause," Holmes said. "There's no reason they must suffer when there is an effective course of treatment, and it will be more readily affordable and accessible under this new plan."
Rep. Keith Wheeler (R-North Aurora, 50th District) is the House sponsor of the bill; he recognizes women who must have a hysterectomy need the assistance for their bodies to re-regulate the many side effects of losing estrogen, and the peace of having the treatment covered by their insurance.
"Women that I know personally and many others across Illinois have made the courageous decision to protect their health by choosing to undergo a hysterectomy, from which they face the often difficult physical challenges of adjusting to a new normal," Rep. Wheeler said. "By passing this bill into law, we will ensure that coverage for hormone therapy will be offered to these brave women to help them start the next chapter of their lives with the full range of health care options they need and deserve."
HB5254 passed the full Senate Thursday; its next stop is the governor's desk.