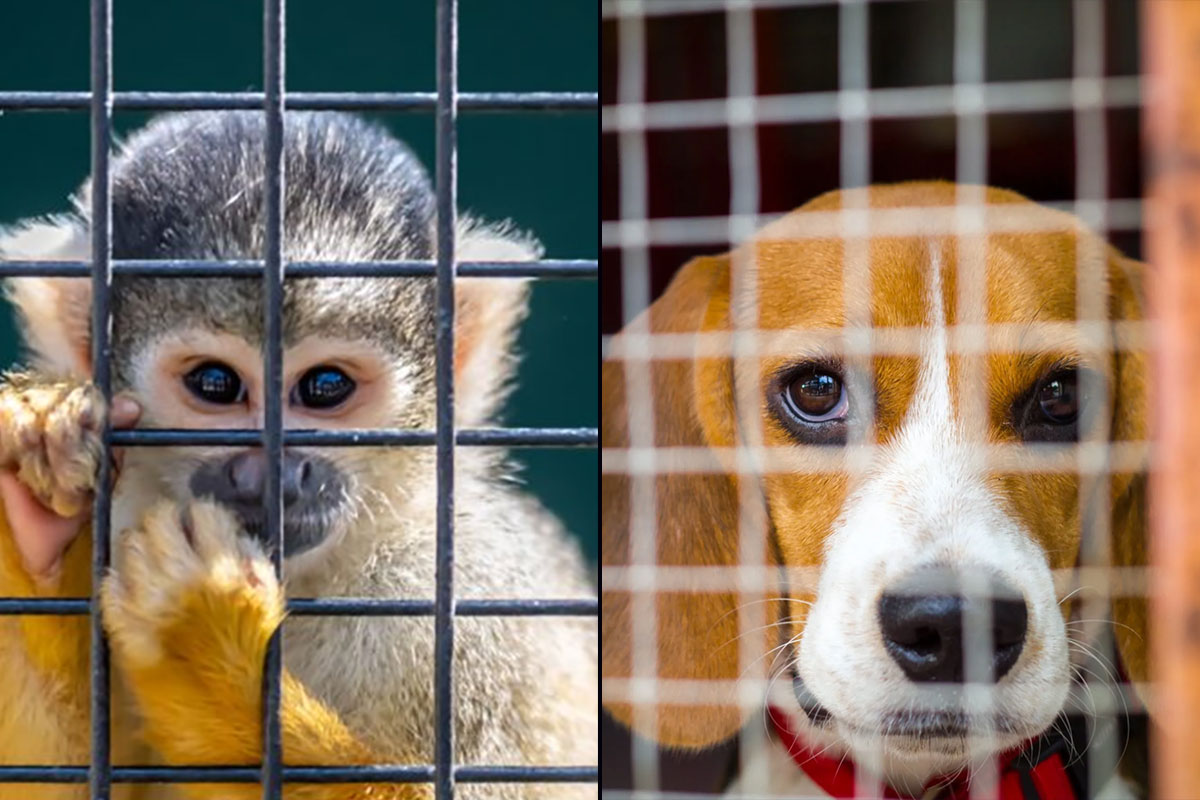 SPRINGFIELD – State Senator Linda Holmes, a frequent sponsor of animal welfare legislation, saw two of her recent measures signed into law last week: one addresses the dwindling need to use cats and dogs in laboratory settings for testing, the other takes action against roadside zoos that allow public contact with wild animals that are unsafe for the animals and visitors.
Senate Bill 1883 is Holmes' Wild Animal Public Safety Act to address concerns with roadside zoos by prohibiting public contact with all primates and bears. These collections of animals in cages where passing motorists may stop and see, feed or play with the animals are notoriously unsafe and dangerous for people, and inhumane for the captive animals. It will take effect on Jan. 1, 2024.
"The use of these animals continues a cycle of endless breeding where they are born into captivity to be used as props and business commodities," said Holmes (D-Aurora). "Their lifetime of confinement and mistreatment could contribute to an interaction resulting in harm to the person or animal in such a situation. That risk could create a terrible tragedy."
Senate Bill 1883 makes it a Class B misdemeanor for any person to allow any member of the public, except for certain exempted people, to encounter a bear or primate.
"We've worked for years to put additional species on Illinois' prohibited listing, and persistence has finally paid off," said Marc Ayers, Illinois Director for the Humane Society of the U.S., who initiated the bill. "There's nothing positive about this – animals are bred for photo ops, then turned over to circuses and roadside zoos for endless confinement, and forced into human handling where injuries or deaths can occur. We're relieved to put this behind us and grateful for Senator Holmes' leadership in animal advocacy."
Holmes' Senate Bill 1882, the Protection of Dogs and Cats from Unnecessary Testing Act, also became law last week, addressing concerns around abusive testing methods on animals in medical experiments.
"In the past, it was standard procedure for testing facilities to use cats and dogs for experiments, causing suffering, excessive confinement and death for thousands of animals," said Holmes (D-Aurora). "In recent years, a variety of new testing methods have been developed and proven effective that don't require the use of animals."
Senate Bill 1882 prohibits testing facilities from conducting canine or feline toxicological experiments. This measure intends to prohibit facilities from abusive testing on animals, while allowing experiments for medical purposes, medical devices and maintenance of drugs or pesticides as required by federal agencies. It only allows for experiments required by various federal agencies where they have no alternatives.
Senate Bill 1882 took effect immediately.
- 30 -