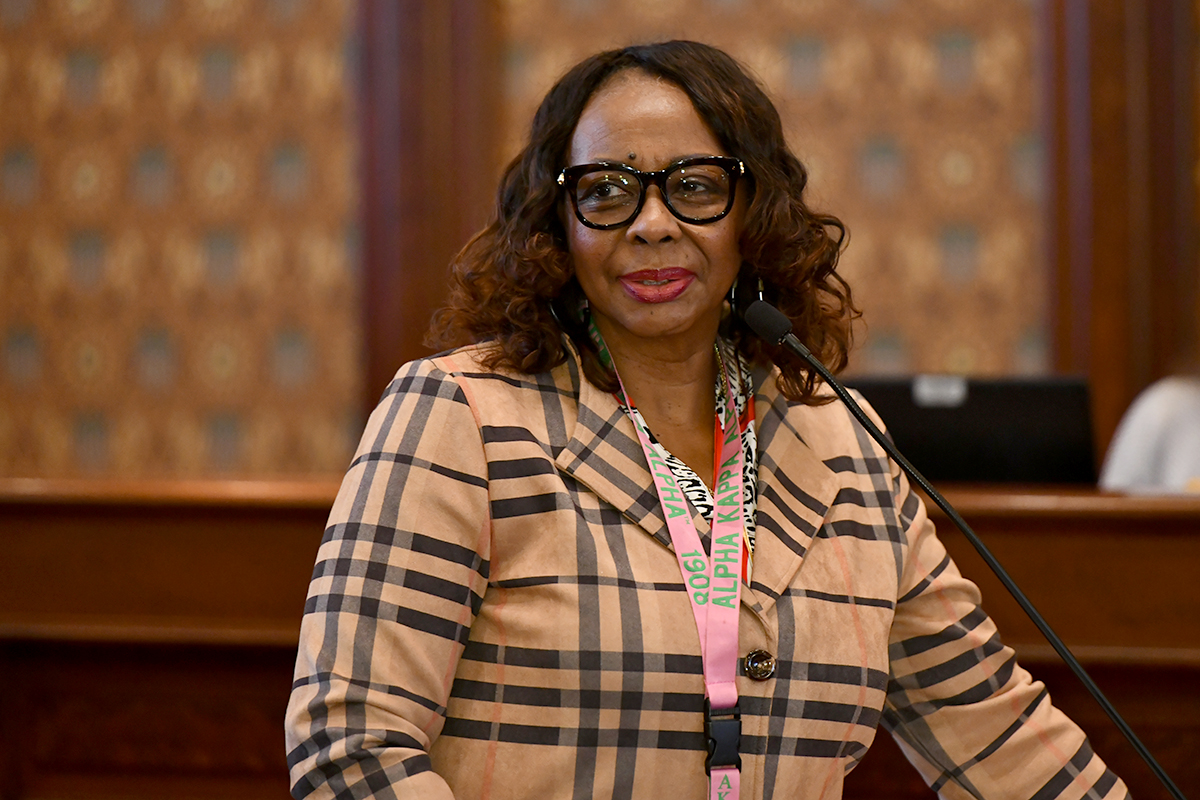 CHICAGO – Following the Senate Public Health and Health and Human Services final hearing on the Legislative Black Caucus' four pillar agenda, State Senator Mattie Hunter (D-Chicago) says she is ready to continue reforming the state's health care system.
"Our health care system is deeply flawed, but over the last few weeks, we've heard many recommendations on where to start reforming it," Hunter said. "We must all be more informed about health literacy and examine the social determinants of health so that everyone has equal access to nourishment and well-being."
Legislators heard from University of Illinois School of Public Health Professors Dr. Vida Henderson and Dr. Karriem Watson, who discussed how African Americans are disproportionately diagnosed with cancer in the U.S.
For Black women, the rate of dying from cervical cancer is two to three times higher than it is for white women. Also, Black women are dying from breast cancer at a 39% higher rate.
Black men carry some of the highest burden of cancer disparities as well. With lung cancer being the leading cause of cancer mortality, Black men's mortality rates from lung cancer surpass every other racial/ethnic group.
Prostate cancer is the second leading cause of cancer death among men, and Black men die at almost two times the rate of white men. Likewise, Black men suffer immensely from colorectal cancer, the third leading cause of cancer death.
"Structural racism is a key driver of inequitable health care access, health disparities, workforce diversity and culturally competent care. To make headway in these areas, we must work to identify interventions that address and dismantle structural racism," Dr. Nia J. Heard-Garris, physician-investigator and attending physician at Ann & Robert H. Lurie Children's Hospital of Chicago said during the committee. "Specifically, racism is associated with mental health conditions, such as anxiety and depression, physical health conditions, such as cardiovascular disease and obesity, and also, maternal mortality and poor birth outcomes."
Dr. Heard-Garris declared racism a public health crisis, and Senator Hunter looks forward to working with her and other health professionals to incorporate policies that combat the disparities in the health care system, working to make it more equitable and productive for all Illinoisans.