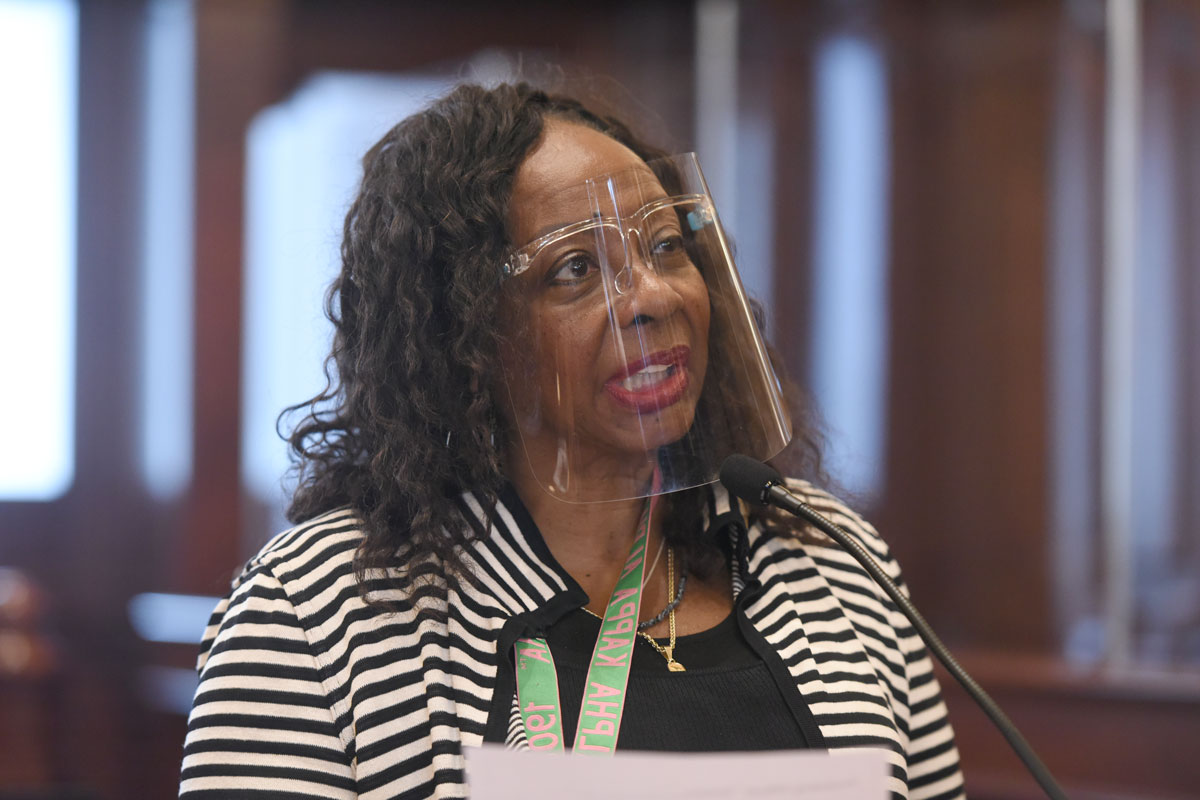 SPRINGFIELD – A transformative plan by State Senator Mattie Hunter (D-Chicago) to end health care disparities in Illinois was advanced out of the Senate Executive Committee Wednesday.
"I am happy to reintroduce the health care pillar this session, and ready for it to progress all the way," Hunter said. "The pandemic has exacerbated the need for social equity in the health care sector, and the measures in this bill will dramatically alter the structure of our health care system for the better."
Access to health care, hospital closures, managed care organization reform, community health worker certification, maternal and infant mortality, mental and substance abuse treatment, hospital reform, and medical implicit bias are all areas that would be remedied in the groundbreaking legislation, originally introduced during January's session.
This legislation is a part of the Black Caucus' four pillar agenda to eradicate structural racism in the state. The criminal justice, education, and economic pillars have all recently been signed into law by Governor JB Pritzker.
"Numerous studies has shown racism is the root of various health inequities experienced by Black Americans. Today, the Illinois' health and human services system continues to perpetuate these health inequities," Hunter said. "It is imperative that the General Assembly and the people of Illinois recognize racism as a core fault of the current health and human services system, so that we can begin to repair it."
House Bill 158 passed the Executive committee 11-1 and awaits to be heard on the Senate Floor.