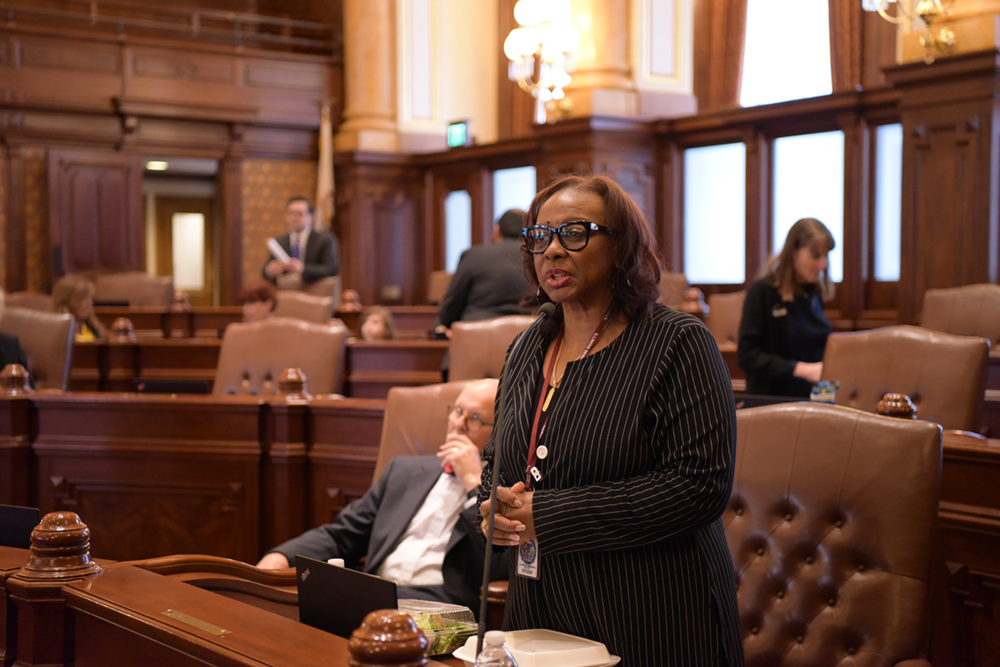 SPRINGFIELD – State Senator Mattie Hunter (D-Chicago) passed a measure into law last week to help families in extreme poverty meet their basic needs.
House Bill 3129 eliminates the Temporary Assistance to Needy Families (TANF) full family sanction. The TANF program provides monthly grants to help families meet their basic needs, including rent, utilities, clothing, personal hygiene products, diapers, transportation and more. Eligible families sometimes may receive a sanction, which suspends a TANF grant, when an adult does not meet certain participation requirements.
The measure, sponsored by Hunter and Rep. Mary Flowers (D-Chicago), would designate 75 percent of a family's TANF benefit as the children portion that cannot be cut for any reason. When sanctioning, the remaining 25 percent is considered the parent's portion and is subject to sanction. 30 percent of the parent's portion can be reduced if a parent is not complying with TANF participation requirements.
"The cash grant is meant to provide families living in extreme poverty assistance in meeting their basic needs, but sanctions can further push families into poverty and lead to children experiencing homelessness, ER visits and food insecurity," Hunter said. "This new law allows us to avoid unfairly sanctioning families and leaving them at the risk of severe hardship."
The legislation also creates a Good Cause exemption for families who are experiencing homelessness, eviction or utility disruption which ensures that the TANF grant amount remains at 30 percent of the Federal Poverty Level.
"It's important that we are doing everything possible to ensure that families going through hard times have the assistance and resources necessary to help them get back on their feet," Hunter said. "By making sanctions for the TANF program rare and fair, we are making sure that no struggling families are being unfairly punished. This new law would also make adjustments to the amount of TANF benefits recipients would receive so that it is consistent with Illinois's current cost of living."
HB 3129 takes effect immediately.