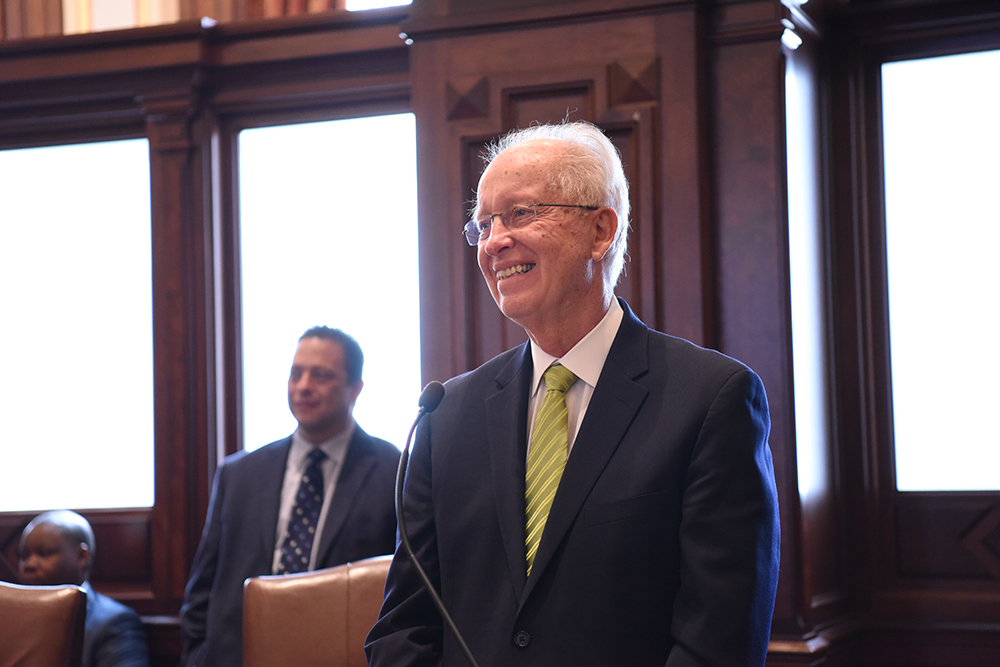 SPRINGFIELD – A comprehensive proposal by State Senator Terry Link (D-Indian Creek) aimed at ending the stigma surrounding mental health issues among firefighters and law enforcement officers was signed into law today by Gov. Pritzker.
"The men and women who dedicate their lives to the protection of their neighbors do so under extremely stressful situations that few others can truly understand," Link said. "Ensuring there are services available when needed shows our brave first responders that even if they face these tough working conditions, they aren't alone."
Link's new law – contained in House Bill 2766 – ensures individuals tasked with providing peer support counseling to law enforcement and firefighters are properly trained. Individuals who seek out mental health treatment will be protected under the law without fear of termination or adverse employment action.
In addition, the new law will create a task force to study recommendations to help reduce the risk of suicide among first responders.
A 2017 study by the Ruderman Family Foundation found that more police officers and firefighters died due to suicide than all line-of-duty deaths combined. The study also highlighted the vast underreporting of suicides, with concerns that the problem is much bigger and more complicated than experts initially anticipated.
"We need to continue working to destigmatize mental health issues and increase efforts to ensure everyone has access to the services they need," Link said.
House Bill 2766 was signed into law today and goes into effect immediately.