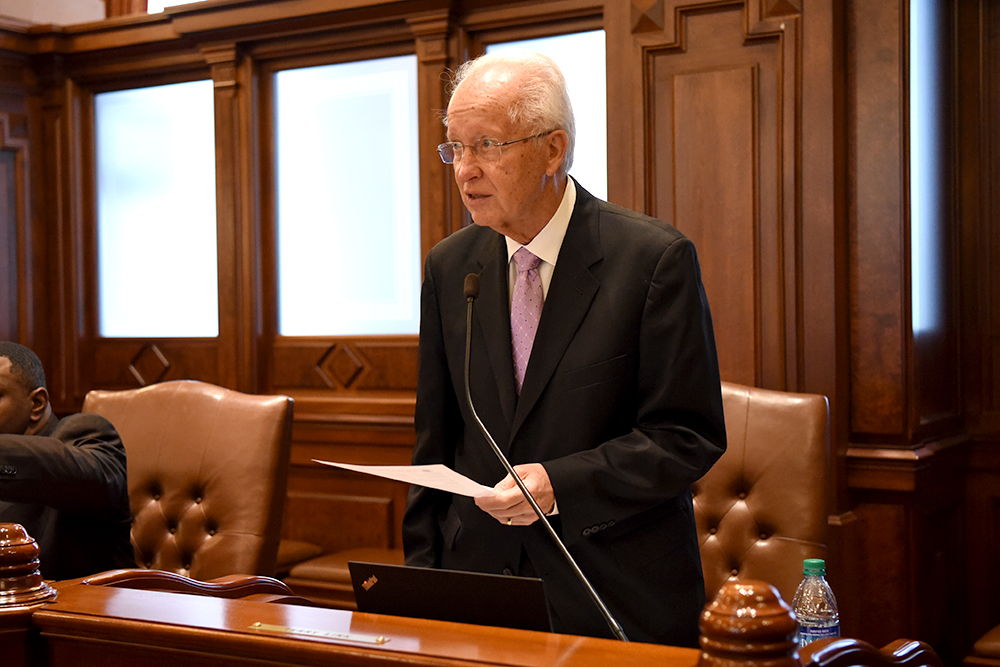 SPRINGFIELD – After a high-profile loophole allowed several Lake County Board members to draw their Illinois Municipal Retirement Fund (IMRF) pension while still serving on the county board, State Senator Terry Link (D-Indian Creek) passed a proposal to end the practice.

On Friday, Link's proposal was signed into law by Gov. Pritzker.

"No elected official should be both serving in office while also drawing a retirement check for the work done in that capacity," Link said. "It is a clear violation of the public trust and an integrity issue, as county board members have the ability to pass measures that could increase their own retirement benefits."
Link's new law – which passed under Senate Bill 1236 – requires any county board member or elected local governmental official to forfeit their salary at the beginning of their next term if they are receiving pension benefits for service as a county board member or elected officer.

Link's legislation builds off of a recent reform measure that eliminated pension benefits for county board members unless the county board opts in and members submit time sheets documenting they worked at least 600 hours a year. That law – supported by Link – passed the General Assembly and was signed into law in 2016.

"If people are to trust their government at all, it is paramount that elected officials hold themselves to a higher standard," Link said.

Senate Bill 1236 was signed into law on Friday afternoon by Gov. Pritzker and takes effect immediately.