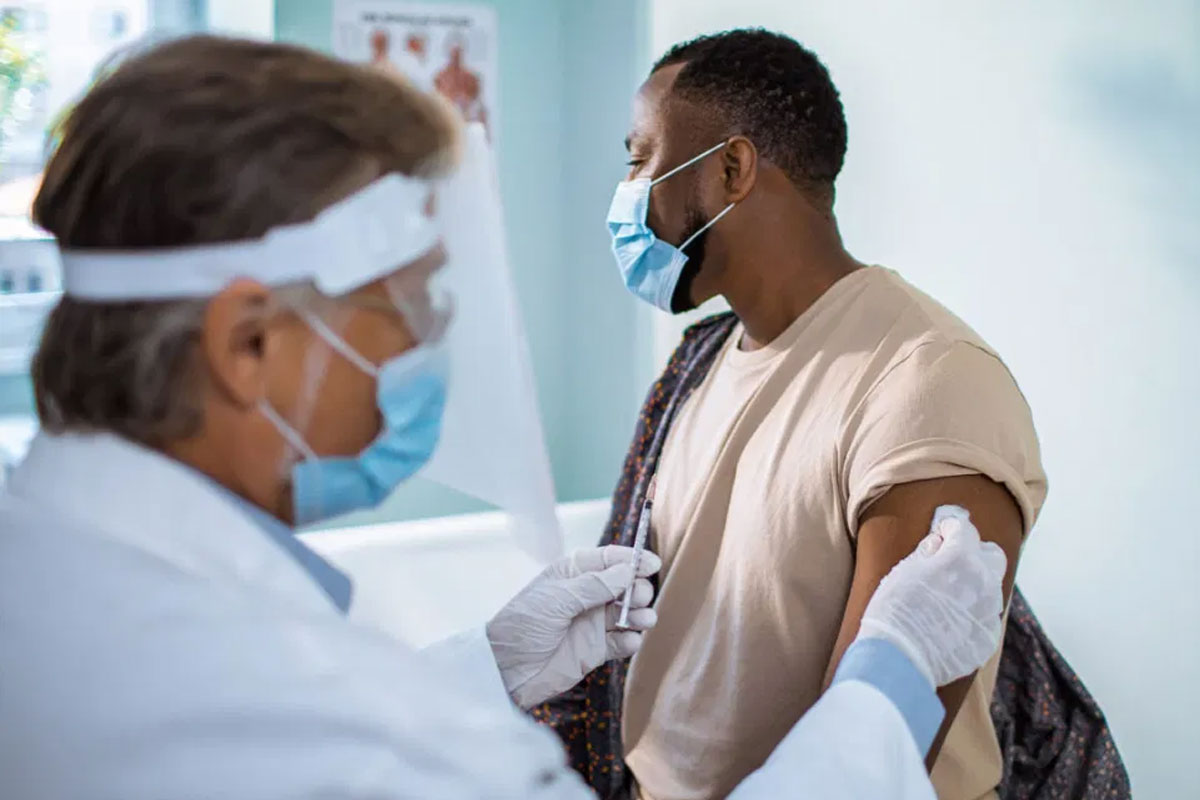 CHICAGO – State Senator Jacqueline Collins renewed her call to correct the disparity in vaccination between Chicago's wealthier white neighborhoods and poorer neighborhoods of color Tuesday, citing recent reports in major news outlets showing that the United States, and Chicago in particular, are not vaccinating Black people and other communities of color at the same rate as white Americans.
"When the COVID-19 pandemic began to claim lives in America, Chicago's South Side had the sad distinction of being the home of the city's first known victim. As it continued, testing was particularly scarce in these same neighborhoods, even as infection rates and hospitalizations soared," Collins said. "And now, as we finally inch toward the light at the end of the tunnel, we see reports that these same neighborhoods are among those receiving the fewest vaccines."
MSNBC's recent report joins a chorus from the Sun-Times, the Tribune, the Crusader and the Associated Press showing that across the country, white people accounted for 60% of vaccinations, and white women over the age of 50 alone account for the majority of all first-round vaccines. Black Americans account for just 5.4% of doses, per MSNBC.
The same disparity can be seen in Chicago, per reports. Predominately white neighborhoods like Wicker Park and the Magnificent Mile are receiving more vaccines, predominately Black neighborhoods like Englewood and Auburn Gresham are receiving fewer, according to multiple reports. The Chicago Crusader recently published findings showing that affluent ZIP codes in the Loop are receiving more vaccinations than they've had cases, while in places like Englewood, Auburn Gresham, and Chatham, vaccinations are nowhere near the number of cases.
"To be clear: Every man, woman and child on this planet who can possibly be immunized against COVID-19 should be. We should all pray for a day COVID-19 occupies the same place in our memories as polio," Collins said. "But in light of a limited supply and the complicated logistics of distributing this first-of-its-kind vaccine, we must focus these efforts on the communities that have been hardest hit. We have had a year to prepare for this reality."
Throughout the pandemic, Collins has advocated for increased testing on Chicago's South Side, which resulted in the governor's administration putting in place a community-based testing site in Auburn Gresham where no symptoms, referrals, insurance or fees are necessary to be tested. Collins said she is now calling on the state, county and city to work collaboratively to ensure available resources are directed to the parts of Chicago with the worst rates of infection and death.
"This must begin with a better response from the Mayor's Office and from the Chicago Department of Public Health," Collins said. "We know where the vaccine is most urgently needed. I am calling on Mayor Lightfoot and the Chicago Department of Public Health to get it there."