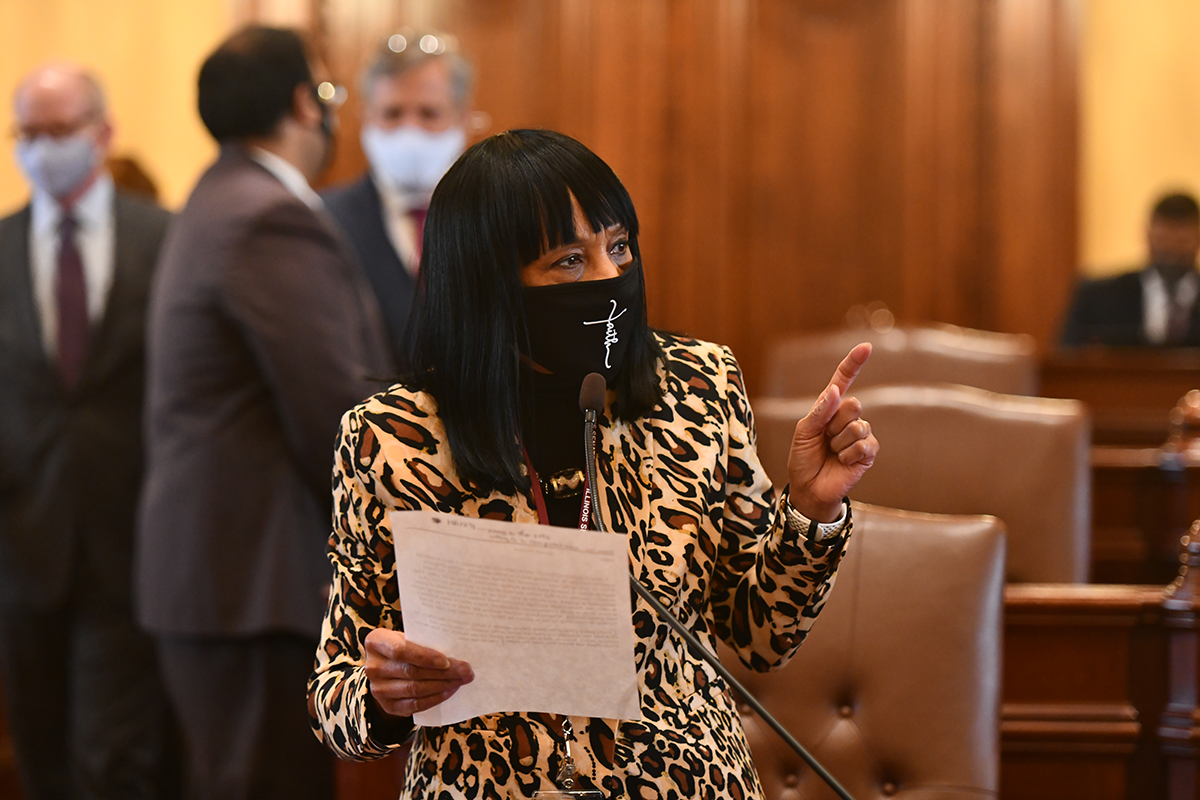 SPRINGFIELD - State Senator Jacqueline Collins (D-Chicago) continued her efforts to fight human trafficking Thursday, passing legislation out of a Senate committee that would require human trafficking information and public service announcements be posted in public restrooms of businesses such as motels, truck stops, and restaurants.
"Illinois' position at the crossroads of America means that human trafficking is happening here," Collins said. "Raising the public's awareness of this and conveying the message that we must work together to fight human trafficking is key, and posting this information is a first step to doing that."
Collins is the Senate sponsor of House Bill 588, which requires the notices be posted in public restrooms in bars, adult entertainment venues, major airports, intercity bus depots, truck stops, emergency rooms, farm labor contractors, job recruitment centers, and massage parlors. Under current law, similar notices are to be placed in public view in such establishments, as well as hotels and motels.
House Bill 588 passed the Senate Human Rights Committee Thursday morning and awaits consideration before the full Senate.