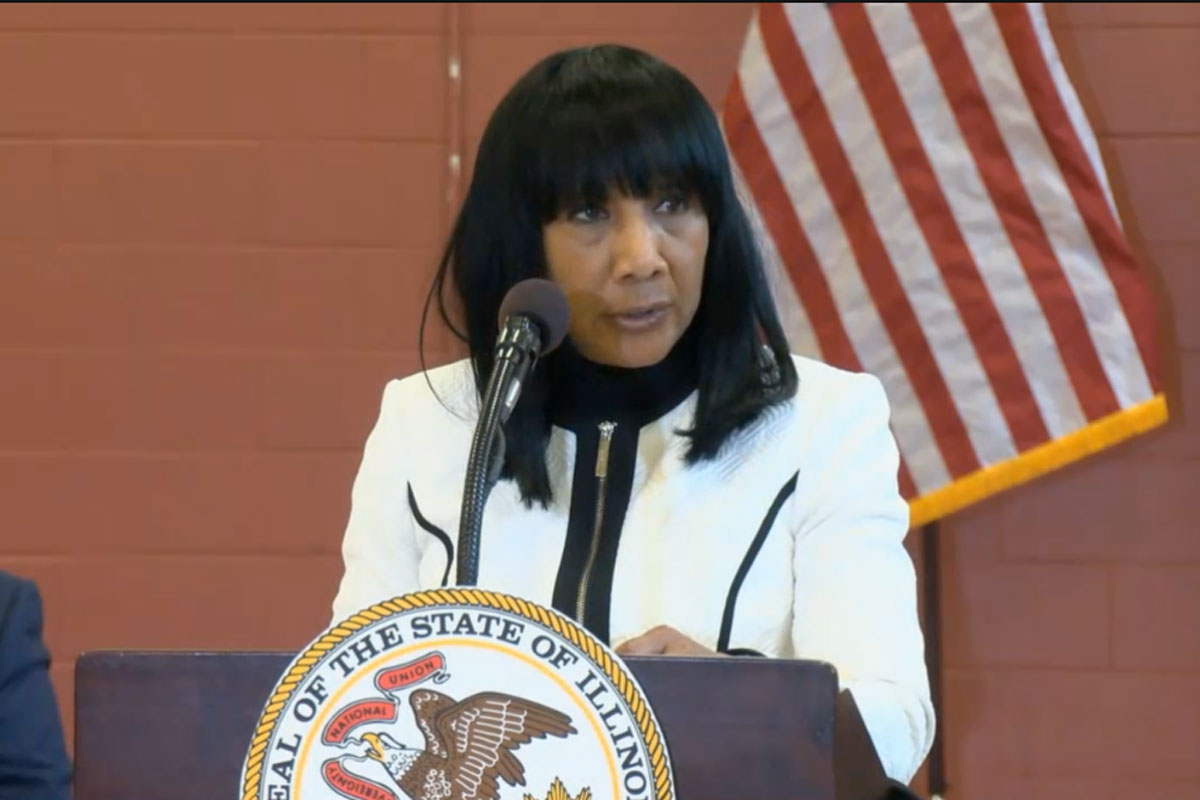 CHICAGO – The final pieces of a legislative package aimed at fighting human trafficking will become law today after Gov. JB Pritzker signed three key measures sponsored by State Senator Jacqueline Collins (D-Chicago). Collins' plan comprises House Bill 588 and Senate Bills 1599 and 1600.
Collins is particularly concerned about the issue because a disproportionate number of the missing people in the United States are Black. According to the National Crime Information Center, there were 609,275 missing people in the U.S. in 2019. Nearly 34% of that number – 205,802 – were Black.
"We cannot deny that human trafficking is here in Illinois, and it thrives on invisibility," Collins said. "Today, we have taken steps toward raising awareness about this crime against humanity and studying the means to fight it. As a state that serves as a major international transportation hub, this is our duty to the people of the world."
Senate Bill 1599 creates a Human Trafficking Task Force to study human trafficking in Illinois and make recommendations to the General Assembly on how to fight it. Studies have shown Illinois' position as a major interstate and international travel hub makes it likely that thousands of victims of human trafficking could be present in the state on a given day, and that these victims are largely women and people of color. A 2014 study by the Urban Institute found as many as 40% of all human trafficking victims are Black.
The measures also direct businesses that are likely to encounter human trafficking to increase employee and public awareness of the crime. Senate Bill 1600 requires truck stops and restaurants to train employees to recognize the signs of human trafficking and how to report it — training that is already required for businesses like hotels. House Bill 588 encourages businesses like restaurants and truck stops to post information about human trafficking in public places and restrooms.
"In every way that matters, human trafficking is modern-day bondage," Collins said. "We know in Chicago, as reported by John Fountain, that the lives, deaths, and disappearances of Black women receive disparate treatment from those of white women. I hope that fighting human trafficking will help us find some of the Black girls and women who have been missing for too long."
Senate Bill 1599 is effective immediately, and the other two pieces of legislation take effect Jan. 1, 2022.