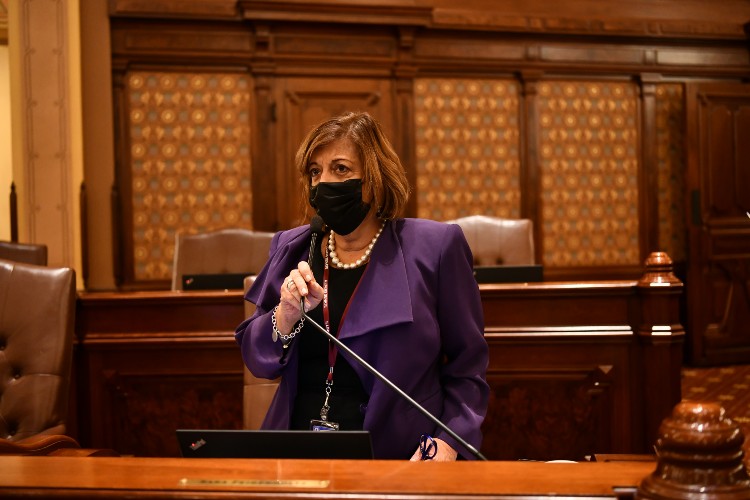 CHICAGO – With the COVID-19 vaccine rollout underway, State Senator Sara Feigenholtz (D-Chicago) joined State Representative Ann Williams (D-Chicago), Cook County Commissioner Bridget Degnen and Cook County Commissioner Donna Miller for a town hall to answer questions.

"Our constituents have been calling worried they will be overlooked as the vaccine becomes more available," Feigenholtz said. "This town hall was designed to share specific details from on-the-ground local officials, and those who attended got answers to the many questions our offices have been receiving as to when they will receive their vaccination." "It's important we share as much information as possible with our constituents about the vaccine rollout," Williams added. "Our local public health departments are working day and night to ensure everyone is vaccinated as soon as possible."


Over 650 community members joined the virtual event, along with infectious disease experts and senior officers from the Illinois Department of Public Health and Cook County Department of Public Health. According to the latest data from the Illinois Department of Public Health, over 350,000 Illinoisans have been vaccinated, with 74,000 in Chicago.

"We need to ensure people feel educated about the vaccine and the process, so they are prepared to know how and when to get vaccinated," Degnen said. "My hope is that the town hall expanded the comfort level with the vaccine, and there will be a waterfall effect with participants being better informed and relaying that same reliable information to their friends and family."

"With over 25 years of healthcare experience, I have seen first-hand the importance of following science and data," Miller said. "COVID-19 has disproportionately affected communities of color and those with underlying health conditions. Our offices are eager to work with all levels of government to ensure collective continued education for the public."

The town hall was part of the larger effort to grow confidence and awareness around the vaccine and encourage Illinoisans to get vaccinated. Community members and neighbors are encouraged to take photos and share their experiences online with the hashtag #VaxUpIL.
If you have any questions regarding the COVID-19, please contact the Cook County Department of Public Health.