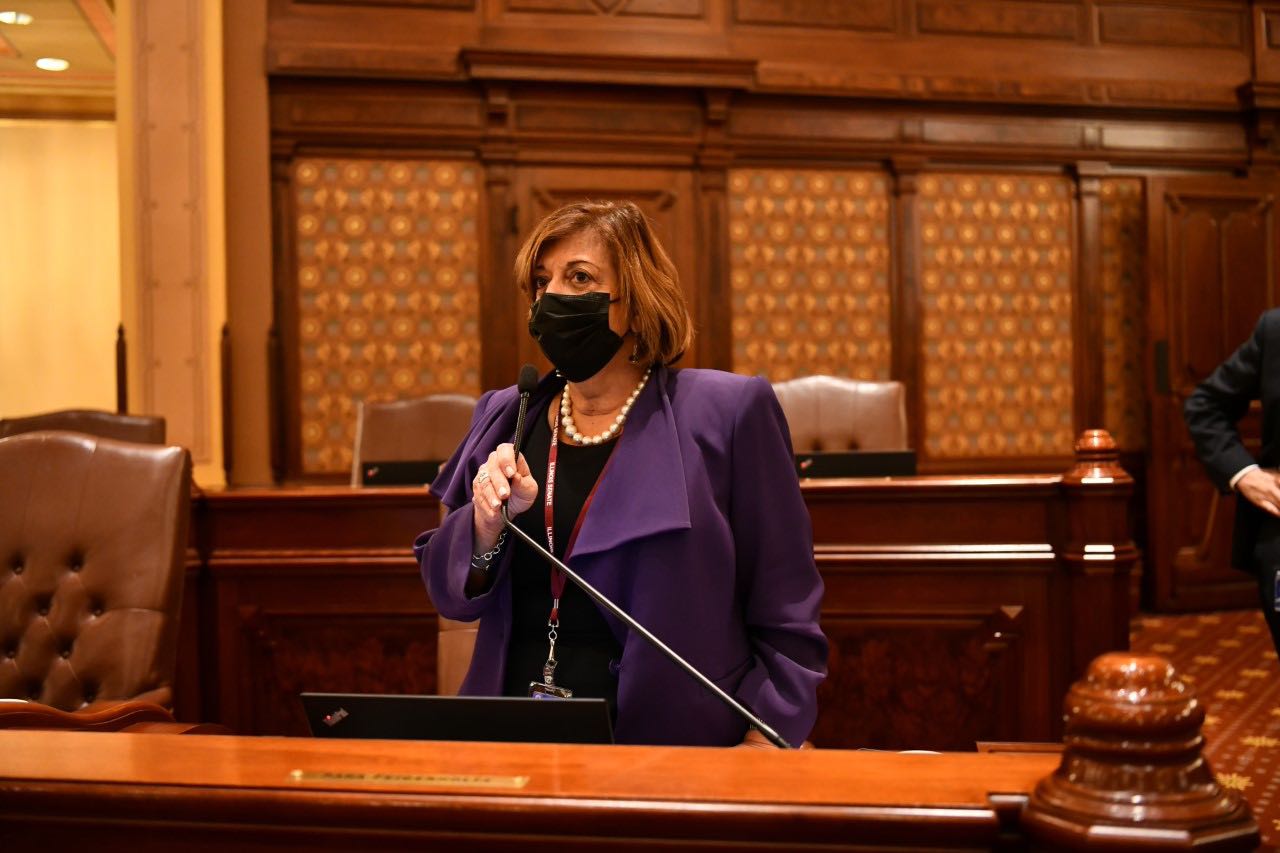 CHICAGO – Today marks one year since State Senator Sara Feigenholtz (D-Chicago) began serving in the Illinois Senate. Feigenholtz, who was previously the state representative for the 12th District, took time to reflect on her new role in her first year as senator for the 6th District.
"Because of this global pandemic, my first year in the Senate was unforgettable, and I am grateful for the opportunity to represent this resilient district," Feigenholtz said. "In a year that was dominated by COVID-19, I am very proud of the work my district office staff was able to accomplish in meeting the needs of our community. Hundreds of unemployment cases were brought to resolution because of their diligence and commitment to our constituents."
Noted for her tenacity in Springfield, Feigenholtz passed several significant measures in her first year. In February, she passed legislation amending the Adoption Act to modify certain adoption requirements. In May, she passed a crucial bill to support bars and restaurants pummeled by the pandemic, allowing bars and restaurants to include cocktails-to-go in their delivery services.
Feigenholtz also secured funding for schools, food pantries, and community shelters that deliver direct services to people in need. Feigenholtz delivered much-needed resources to help the pediatric development center and mobile dental care unit located on the Illinois Masonic Medical Center campus, which boasts one of the best programs focused on autism and child behavior.
The summer months saw Feigenholtz offering support and guidance to a community dealing with COVID-19 struggles, including organizing several testing sites and hosting Zoom meetings with community members to help answer questions and provide direction toward valuable resources.
"The COVID-19 pandemic amplified the greatest needs of the community, and it was important for me to respond and fill those gaps," Feigenholtz said.
Feigenholtz intends to continue fighting for the people she represents in 2021. Earlier this month, she began her first full term as senator.