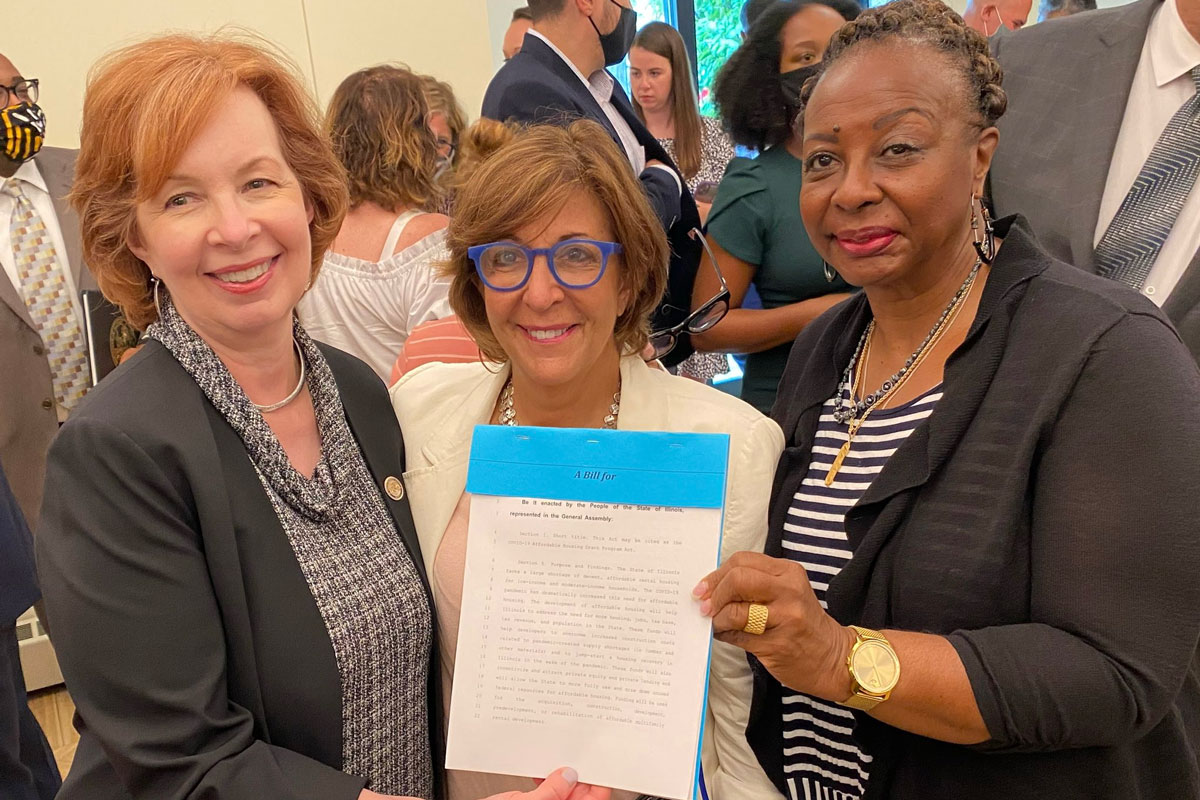 Creates Historic Statewide Affordable Housing Law
CHICAGO – More Illinois residents will have affordable housing options thanks to a measure championed by a team of State Senators Sara Feigenholtz (D-Chicago), Mattie Hunter (D-Chicago) and Ann Gillespie (D-Arlington Heights) that was signed into law Thursday.
"One of Illinois' biggest challenges has always been affordable housing, which was amplified during the pandemic," Feigenholtz said. "Housing was our top priority this legislative session. Finding a way to provide incentives to local mom-and-pop landlords and new developments to keep rent affordable for future and existing tenants was the goal of this legislation."
House Bill 2621 combines measures from affordable housing initiatives introduced this year by Feigenholtz, Hunter and Gillespie.
The law creates the COVID-19 Affordable Housing Grant Program, which directs $75 million to multifamily development costs to keep rent affordable for low-income households.
"This new law constructs a housing package that considers Illinois' diverse housing stock and individual community needs for more long-term affordable housing," Feigenholtz said.
The law had broad support from housing advocates across Illinois and takes effect immediately.