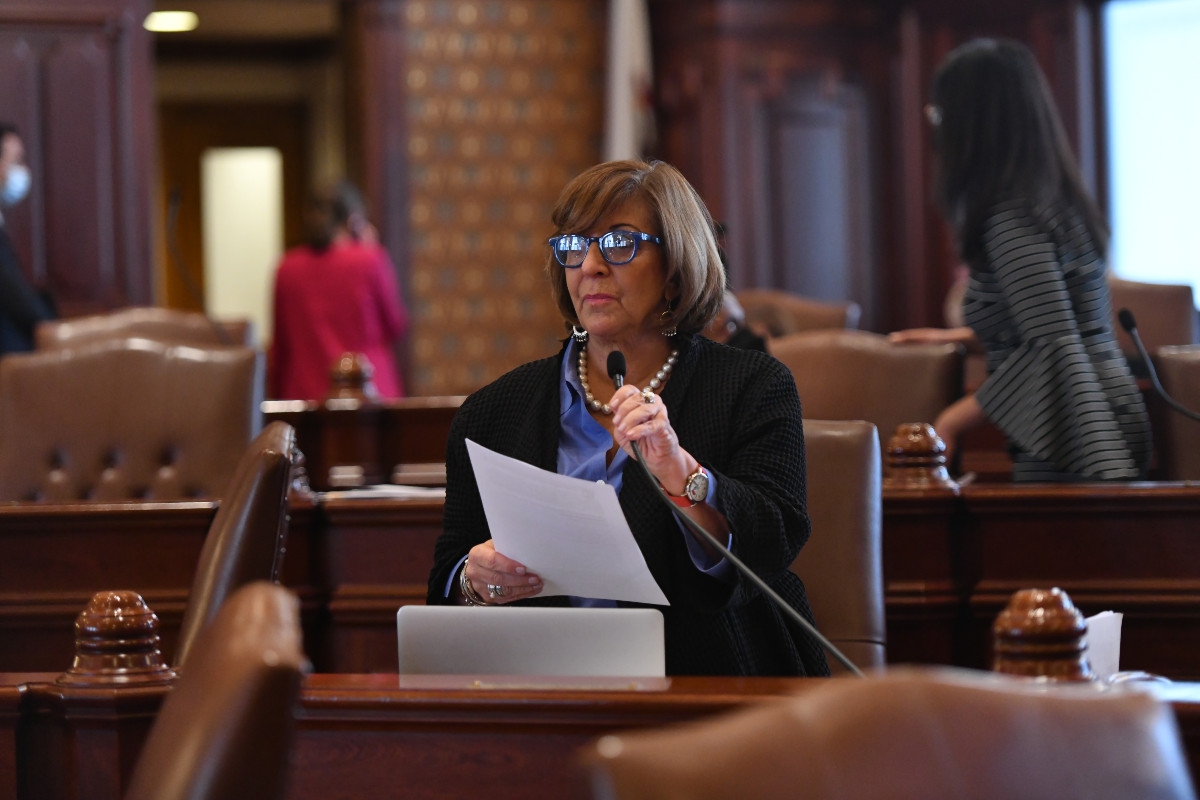 SPRINGFIELD- State Senator Sara Feigenholtz (D-Chicago) joined the Illinois Hotel and Lodging Association to urge the General Assembly to pass the Hotel Jobs Recovery Program, which would allocate funds toward rehiring workers after a two year record low occupancy rate caused by the pandemic.
"Nationally and right here in Illinois, the tourism industry took the hardest hit throughout the pandemic," said Feigenholtz. "Unlike other industries, hotels and lodging were not given federal relief and need an infusion of 250 million in order to keep larger hotels that are destinations for convention visitors afloat. Without this funding, hotels and lodging businesses could be forced to close and many jobs will be lost."
The Hotel Jobs Recovery Grant Program would provide funds to operators of hotels in an amount equal to $1,500 per hotel room. Eighty percent of the funds would be used for payroll costs and the remaining 20% must be used on public safety upgrades, property taxes, mortgage payments, or debts incurred due to the COVID-19 pandemic.
Hotels nationally have seen $111.8 billion in losses tied to room reservations and major declines in event rentals and convention scheduling. Senate Bill 4184 calls for $250 million in federal American Rescue Plan Act funds to be allocated to provide grants of $1,500 per room in hotels in the city of Chicago.
The pandemic's impact on the industry has been startling, as hotels have sustained a large decline in occupancy for more than two years now, with occupancy in Chicago hotels hitting 14.6%in December 2020 and never fully recovering. On average last year, Chicago's hotel occupancy rate hovered around 44%.
"With this federal funding, our state would begin recovery efforts by adding more jobs and enhance the tourism industry within the city of Chicago and all across the state," said Feigenholtz.
SB 4148 awaits action in the Senate.
###