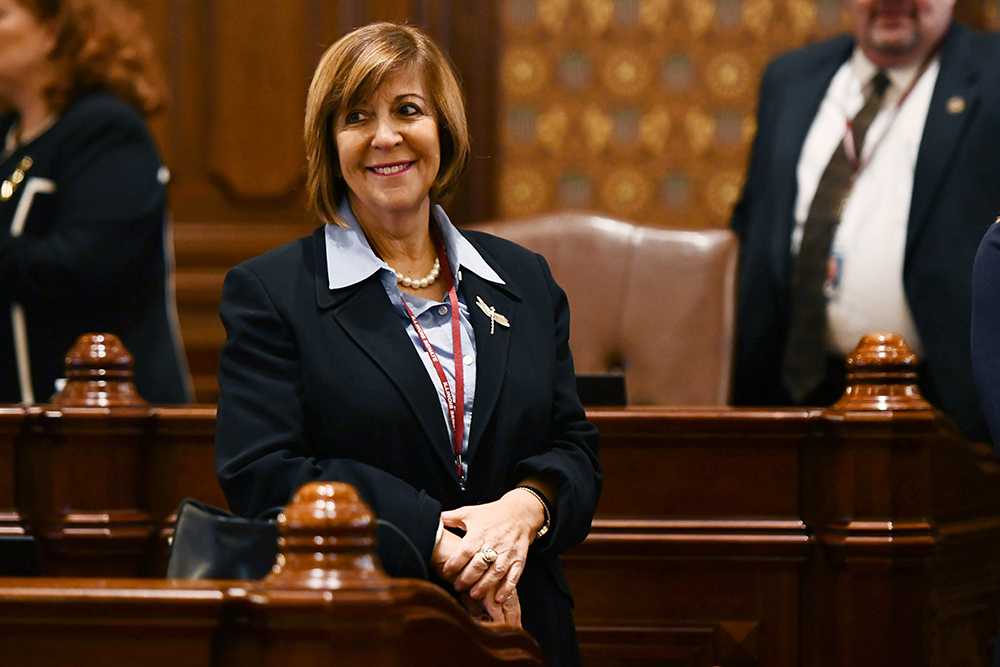 CHICAGO – With Illinois' Stay at Home Order extended through April 30, State Senator Sara Feigenholtz, along with State Representatives Ann Williams and Yoni Pizer, will host a virtual forum focused on mental health and wellness during the pandemic.
"The COVID-19 outbreak and Stay at Home Order are particularly difficult for people with mental health challenges," Feigenholtz said. "The goal of this forum is to connect constituents with expert panelists who can provide a toolbox of coping mechanisms, tips and mental health resources."
The forum will take place via Zoom on Wednesday, April 15 from 10:30-11:45 a.m. with mental health experts, including:
​Alexa James, LCSW – Executive Director, NAMI Chicago,
​Carri Hill, Ph.D. – Licensed Clinical Psychologist, Jewish Child and Family Services,
​Hossam Mahmoud, M.D. M.P.H. – Medical Director, Insight + Regroup.
Following presentations from the panelists, participants will have the opportunity to ask questions.
"This is a great opportunity to connect with others and learn more about what you can do to stay well during the Stay at Home Order," Feigenholtz said. "I encourage everyone to make time and participate."
A form to RSVP for the forum and receive a Zoom link to participate is available here.
Those who are unable to participate in the forum are encouraged to take advantage of available mental health resources. The National Alliance on Mental Illness (NAMI) has a help line at 833-626-4244 for individuals facing mental health crises. You can also text NAMI to 741741 for support through text messages.