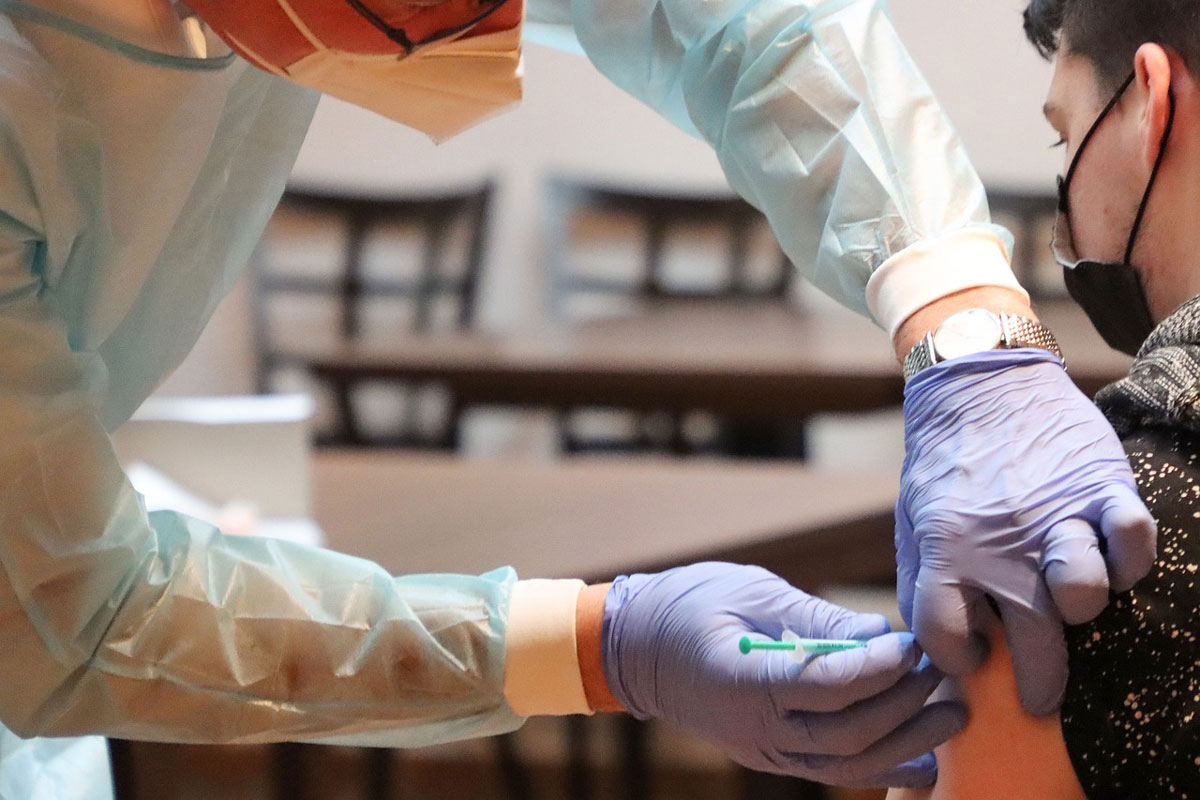 GRAYSLAKE – State Senator Adriane Johnson (D-Buffalo Grove) joined Governor JB Pritzker at the newly-opened Lake County Fairgrounds vaccination site Wednesday.
"The vaccination site puts our community on a quicker path toward full recovery," Johnson said. "Thousands of Lake County residents have already been vaccinated, and seeing more people have that opportunity has given me hope for a more normal world."
The COVID-19 vaccination site at the Lake County Fairgrounds opened earlier this month as a way to expedite the vaccination process for as many people as possible. Because of the size of the expo hall, dozens of vehicles can be parked inside while the vaccine is administered to them through their windows.
To receive a vaccine, a person must first be registered on the Lake County AllVax system and bring their QR code, which will then be scanned before the vaccine is delivered. People without an appointment will be turned away.
Any person who is a frontline health care worker, first responder, front-line essential worker or over the age of 65 is now available to receive the COVID-19 vaccine. By next week, the local health department hopes 1,000 people will be able to receive a vaccine at the fairgrounds each day.
"I encourage anyone eligible for the vaccine to schedule an appointment to get vaccinated as soon as possible. All other residents should register on the AllVax system so they are alerted when they can get their dose," Johnson said. "The only way to end the virus is for everyone to get vaccinated."
For eligibility questions and other questions about the vaccine, people are encouraged to visit the Illinois Department of Public Health's website.