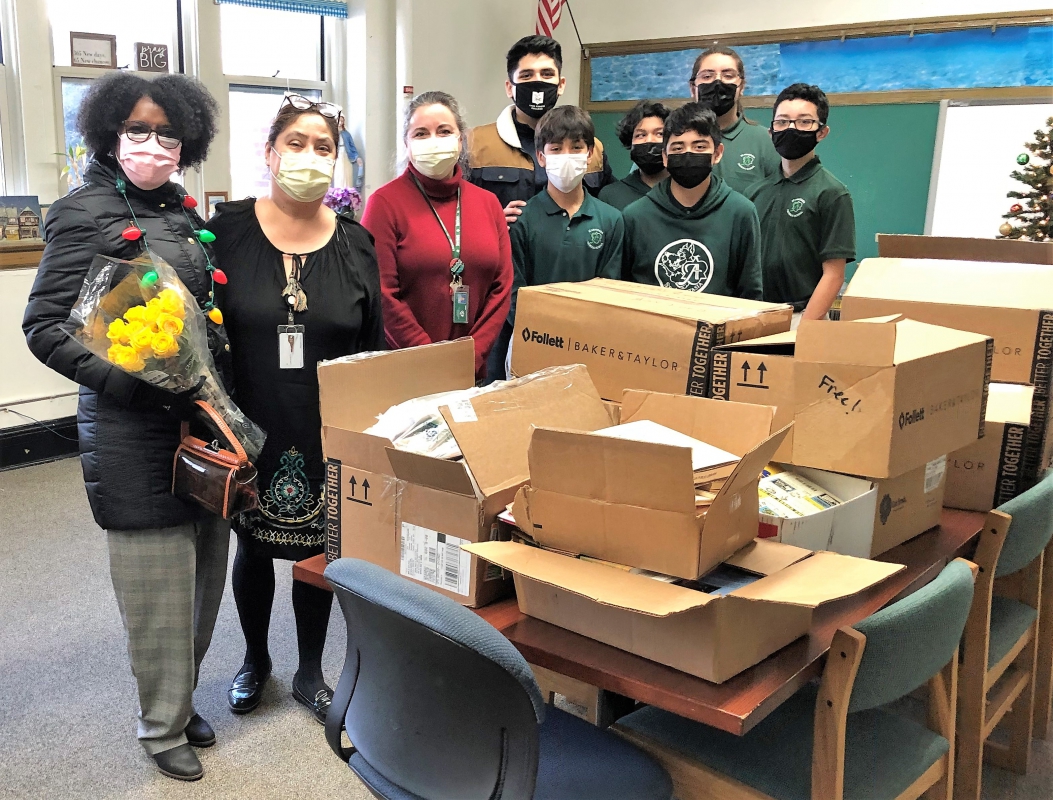 WAUKEGAN – In the spirit of the holiday season and in collaboration with the Aspen Drive Library in Vernon Hills, the Indian Trails Public Library in Buffalo Grove and the Waukegan Public Library, State Senator Adriane Johnson (D-Buffalo Grove) donated more than 400 books to students at St. Anastasia Catholic School in Waukegan.
"Children with access to quality books have a strong opportunity to improve their cognitive skills as well as literacy, social and emotional development," Johnson said. "I'm grateful to the librarians at the Aspen Drive, Indian Trails and Waukegan public libraries who were kind, generous and more than willing to help my office collect books for local children in need."
A St. Anastasia school official reached out to Johnson's office requesting assistance to provide new books for the students. The three local libraries responded to the inquiry with a combined 400 books for students to use after the holiday break.
###
PHOTO ATTACHED: State Senator Adriane Johnson delivers 400 books to St. Anastasia Catholic School officials and students.