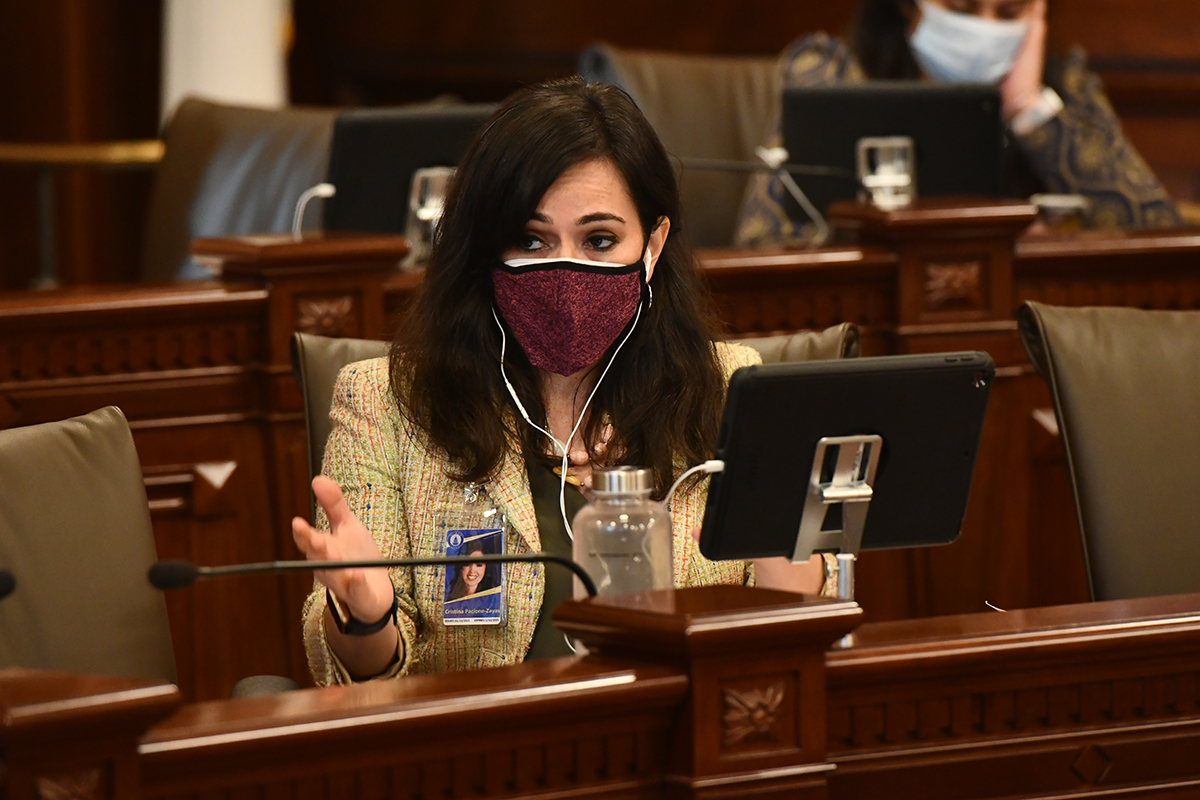 SPRINGFIELD – To ensure that students with disabilities can count on consistent accessibility standards in their remote learning, State Senator Cristina Pacione-Zayas passed legislation in the Senate today requiring new statewide standards for web-based education.
"We need to learn from the challenges we've faced this past year, and acknowledge the reality that for many of our students, remote learning can be a major asset to their education if we make the effort to reasonably accommodate them," Pacione-Zayas said. "It's our duty to make these accommodations. I am gratified to see this pass the Senate."
The state's obligation to provide Free Appropriate Public Education to students with disabilities applies to almost 18% of Illinois students, Pacione-Zayas said. In light of remote learning challenges revealed by the COVID-19 pandemic, and the likelihood remote learning will persist as a mode of education in the future, adopting consistent standards is key, she said.
The legislation would direct the state's Regional Offices of Education to adopt accessibility standards created by the Worldwide Web Consortium (W3C) and enforce compliance by any third-party contractors who provide services to Illinois schoolchildren. The legislation sets a deadline for compliance of Aug. 1, 2022.
"I urge Gov. Pritzker to sign this legislation and ensure that our remote learning capabilities are inclusive of all Illinois students," Pacione-Zayas said.
The legislation is House Bill 26. It awaits the governor's signature to become law.