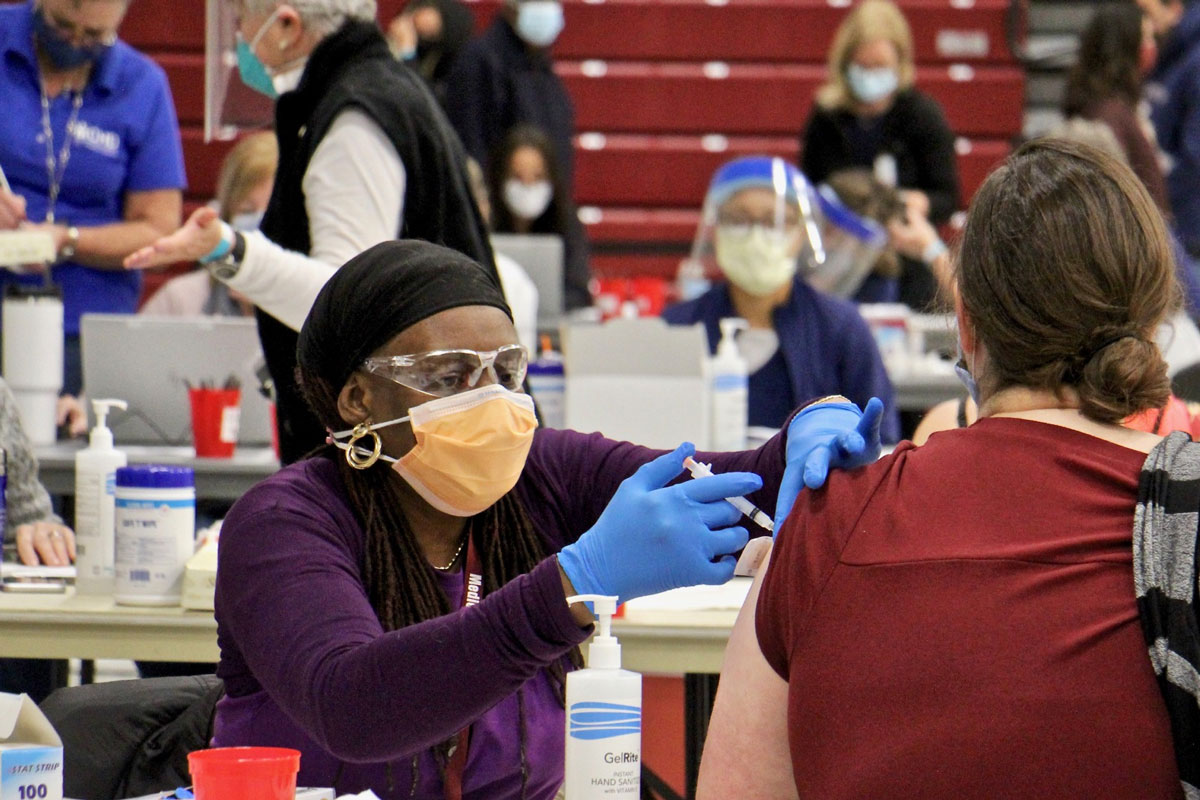 CHICAGO — Responding to briefings on the severity of the COVID-19 pandemic and lack of vaccine access in parts of the 7th Illinois Senate District, State Senator Mike Simmons (D-Chicago) has partnered with local organizations to help secure vaccinations for 200 residents in the communities at most risk of COVID-19 and thus far the worst access to shots.
Those set to receive the vaccine at two community sites tomorrow are primarily from the Rogers Park and West Ridge neighborhoods of the 7th Senate District, which data requested by Simmons showed have both endured high COVID-19 infection rates but have struggled to access vaccines.
"The 60626 ZIP code in Rogers Park and West Ridge is experiencing the most inequitable rate of COVID-19 infections right now in the district," Simmons said. "And we know that in particular, securing vaccines has proven challenging for immigrant communities like the ones in this part of the city, who face everything from transportation issues to language barriers. I was moved to work with these local organizations to help set up appointments for 200 residents who face systemic barriers to accessing the vaccine equitably and who otherwise would not be likely to have access anytime soon."
The vaccine appointments were booked with the help of the Ethiopian Community Association, Howard Brown Health Center and ONE Northside, working in coordination with Simmons' office. Many vaccine recipients are members of Chicago's Ethiopian community, immigrants and asylees, and other low-income residents who face barriers in accessing the vaccine.
"To fight this virus, we need to view every community's vaccination effort with equal urgency, and we need to meet people where they are," Simmons said. "We cannot overcome COVID-19 if we leave communities like these behind."
All appointments at both locations have been booked. The two events will be held tomorrow, April 9, at:
The Ethiopian Community Association of Chicago
5800 N. Lincoln Ave.
8 a.m. to 12 p.m.
Howard Brown Health Center in partnership with ONE Northside
6555 N. Clark St.
2 p.m. to 5 p.m.