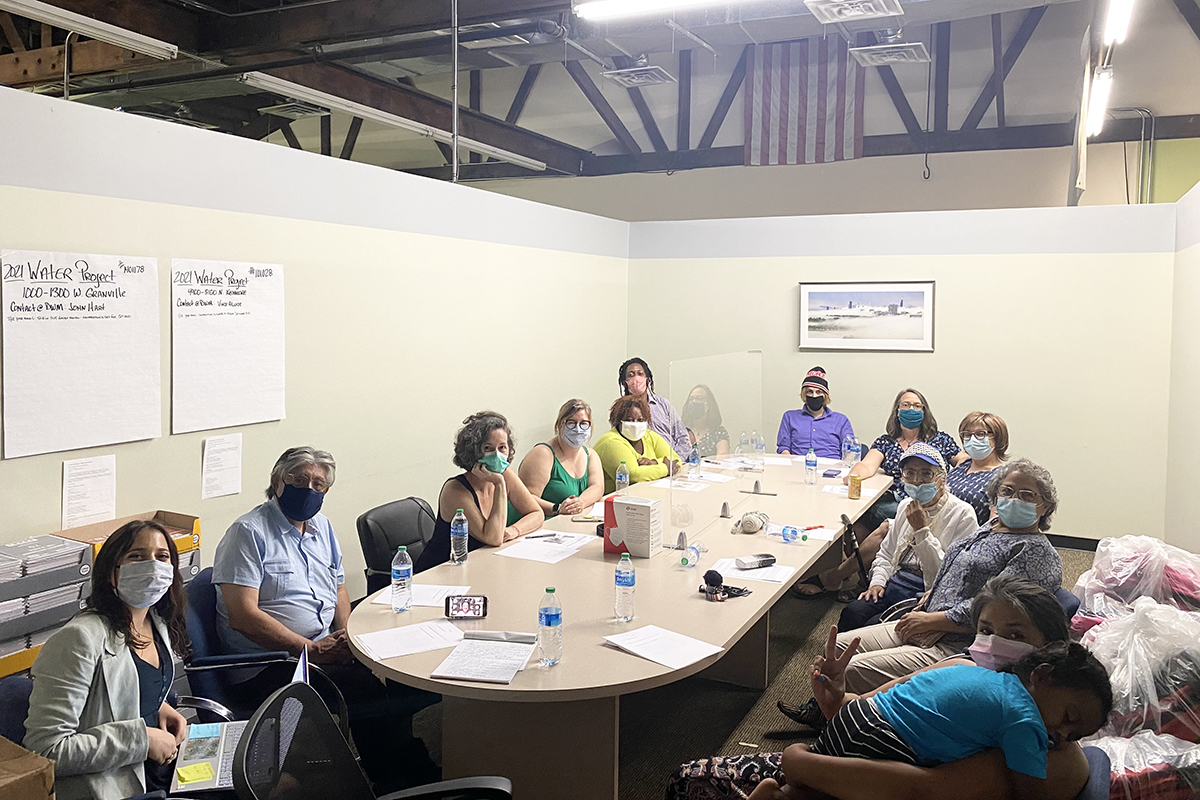 CHICAGO – State Senator Mike Simmons (D-Chicago) continued his series of people's legislative councils Thursday evening by inviting long-term 7th District residents into his office to discuss the issues that matter to them.
"The long term residents of the 7th district bring a very important perspective," Simmons said. "They love this community and want it to remain a diverse place for all residents. It's important for me to reflect their experiences and center their needs in my legislative work."
Simmons invited 13 longtime residents to the council, and engaged in a discussion with them about the issues that concern them most. One of the major themes was the increasing cost of homes. One Rogers Park resident expressed concern that their daughter would not be able to afford the house she grew up in. Another mentioned that their mom was able to maintain a two bedroom apartment with two kids, but how that's now impossible.
The residents told Simmons they fear a loss of diversity as the community changes, and feel as if their wishes are not respected in terms of policymaking. Simmons vowed to fix that, and promised to never stop fighting for the community he calls home.
"My family has lived in this area for more than forty years, so I know what a special place it is," Simmons said. "It's a community worth fighting for, and with the input I received last night, we can work to ensure that this community can remain home to long-term residents and to people from all over the world for a long time."
The council was the second in a series of councils announced by Simmons last month.