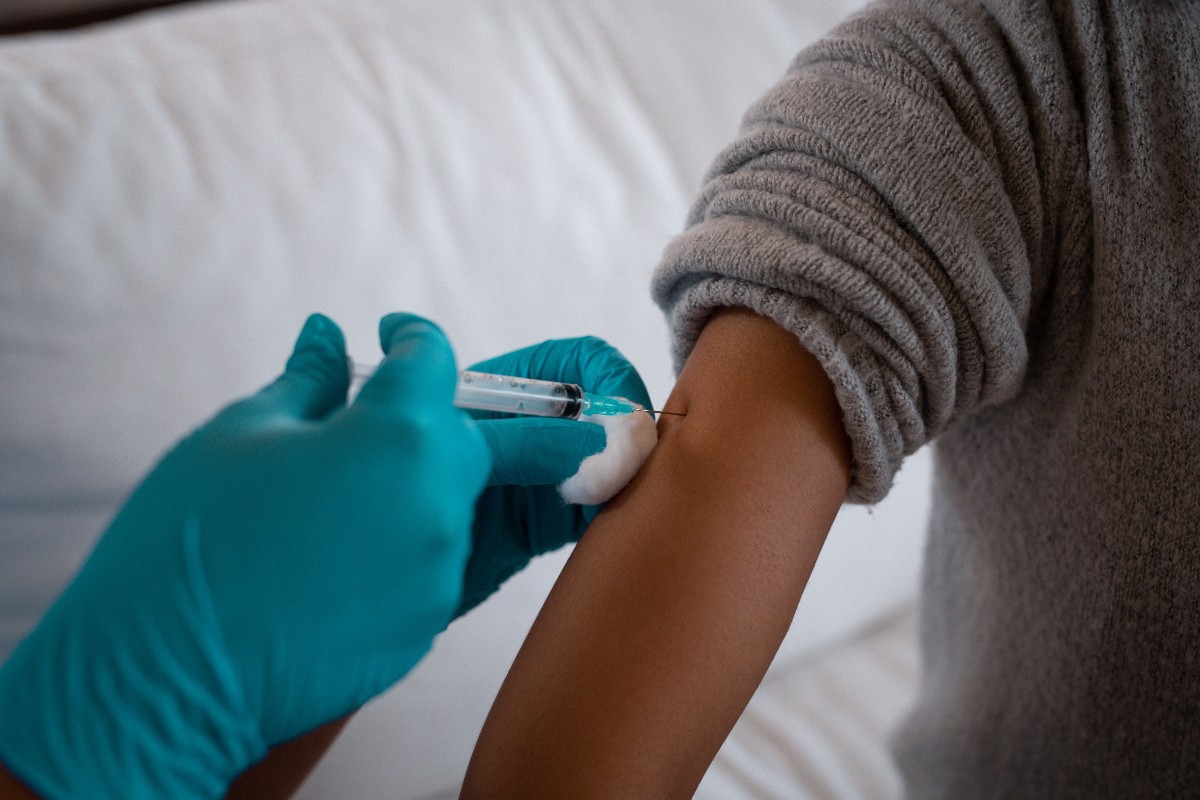 CHICAGO – State Senator Mike Simmons (D-Chicago) wrapped up his campaign last week aimed at getting children across the district he represents vaccinated against the COVID-19 virus.
"My staff and I set in motion the #ChildrenCarryOn campaign to highlight the true resilience of the children ages 5-11 who live within my district," Simmons said. "These children have made some of the biggest sacrifices with the least reward these last 18 months. We should celebrate them and lift up their courage in being vaccinated superheroes."

Over the last two years, children between the ages of 5 and 11 have had to alter their school life, go without seeing friends and not participate in their extra-curricular activities. In addition, many children are also coping with the loss of their family members.
Simmons' office set a goal of getting over 1,000 vaccines distributed to students between the ages of 5 and 11 in the district over the past two months. He kicked off the campaign on CPS Vaccination Awareness Day on Nov. 12, by visiting three vaccine clinics hosted by schools for their students at Gale, Kilmer, and Goudy elementary schools. On Jan. 28. Simmons hosted a final pediatric vaccine clinic, in collaboration with State Rep. Kelly Cassidy and Alderman Harry Osterman, at the Broadway Armory. Parents and caregivers with multiple children trickled in for appointments eager to become vaccinated.
"With the arrival of the new omicron variant, I know that January was especially unpredictable, and my office is committed to creating access to resources and fighting for more opportunities for vaccines for children," Simmons said. "I want to give a huge thank you to all of the amazing youth and their families who have rolled up their sleeves, and also thank the health workers and clinics who helped us pull this off, and the Vaccine Brigade for volunteering at these events and helping make this effort succeed."
Children who still need a vaccine or booster can still receive one by making an appointment at www.Vaccines.gov or calling the local health care provider or pharmacy.
For additional resources, residents can check out the weekly 7th District newsletter athttps://www.senatormikesimmons.com/ and reach out to the district office with questions or concerns at 773-769-1717.
###