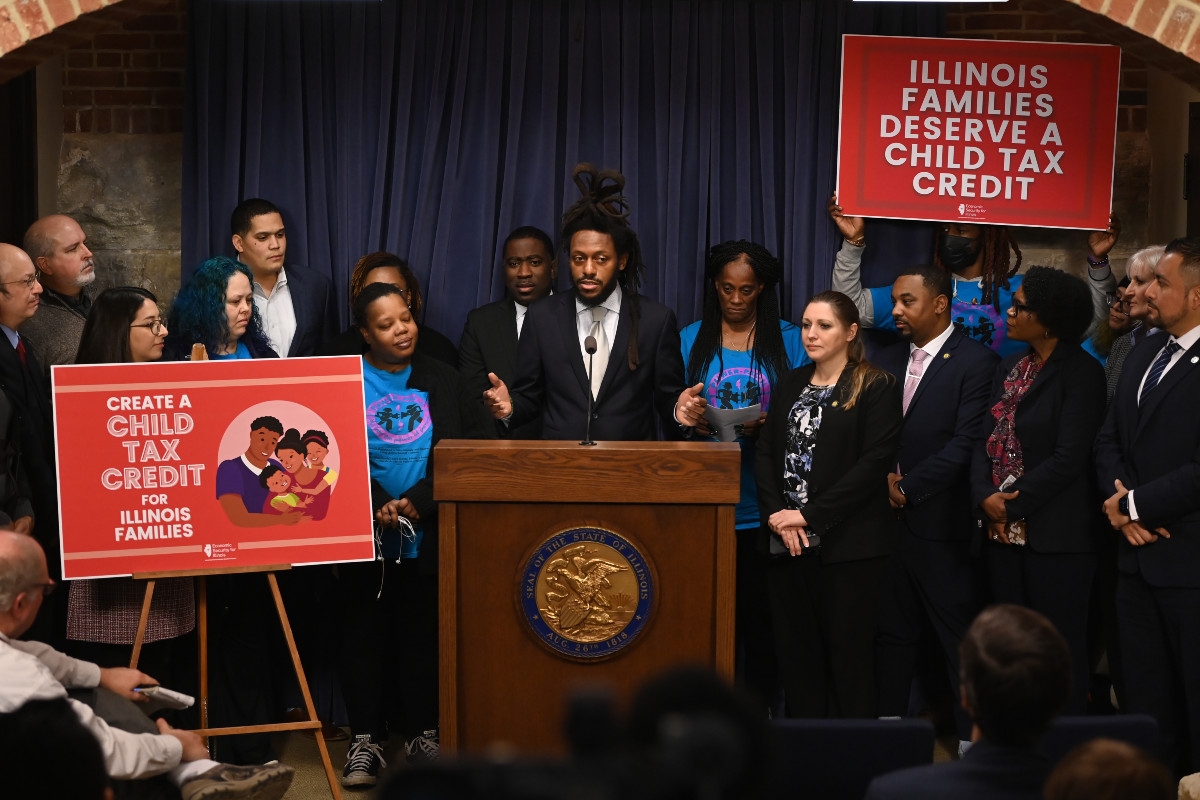 SPRINGFIELD – State Senator Mike Simmons continued his fight for more funding for struggling families, during a press conference he attended with State Representative Marcus C. Evans Jr. and the Economic Security Project on Tuesday, Feb. 7.
"Working parents are struggling worse than ever before. It is time for the state to create a permanent Child Tax Credit that puts money back into the pockets of parents in Illinois, so that parents can take care of their children and communities can begin to recover," said State Senator Mike Simmons (D- Chicago). "I am so proud to stand with this broad and diverse coalition of organizations and parents today to call for a permanent Child Tax Credit."
Senator Simmons discussed legislation that will create a child tax credit, making Illinois one of the few states to have a state-level child tax credit.
If passed, this legislation, Senate Bill 1444, would create an Illinois Child Tax Credit for eligible low and middle income Illinois families. Families would receive a $700 tax credit for each child under the age of 17. The policy proposed would benefit joint filers earning less than $75,000 and single filers earning less than $50,000.
"We know that the expansion of the federal child tax credit during the pandemic lifted millions of children out of poverty. And we know that if we pass this state level Child Tax Credit, nearly half of all Illinois children would benefit from this economic relief for parents all across the state. Now is the time to create a Child Tax Credit for Illinois."
Those in attendance were Senator Simmons, Representative Marcus C. Evans, Senator Peters, Senator Johnson, Senator Preston, Senator Cervantes, Senator Edly-Allen, Senator Ventura and representatives from the Economic Security Project and Community Organizing and Family Issues.