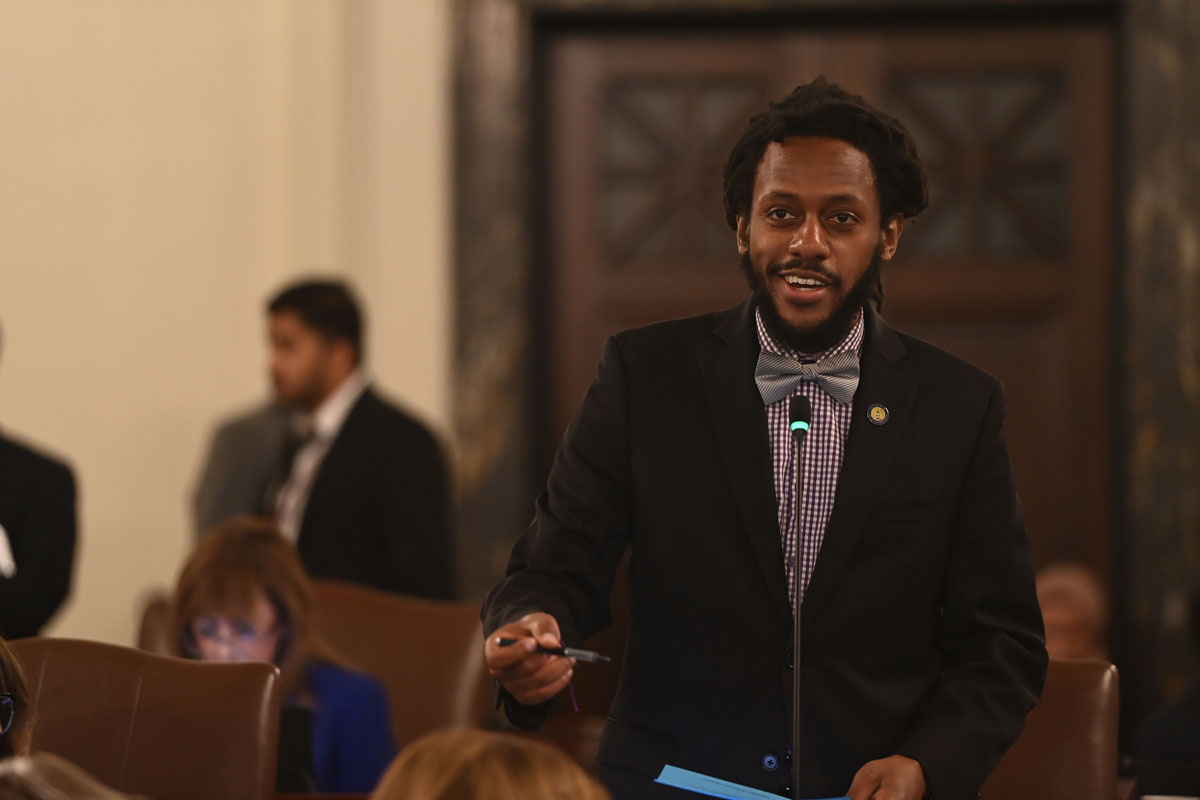 SPRINGFIELD – To make our roads safer for pedestrians, cyclists, and riders of public transit, State Senator Mike Simmons passed a measure today requiring the Illinois Department of Transportation to make bike and pedestrian safety improvements to non-highway roadways under its jurisdiction whenever routine maintenance is being done on those roads.
"Biking along a path or road can be stressful enough when worrying about oncoming cards, especially for parents biking with their children," said Simmons (D-Chicago). "This initiative will help ensure bike and pedestrian safety improvements are completed in tandem with routine work such as pothole or street lighting repairs."
"Our state is moving ahead in embracing complete streets statewide, ensuring cyclists, pedestrians, and riders of public transit can use roadways safely while commuting, exercising, or just getting some time outdoors," said Simmons. "This legislation will reduce traffic violence and save lives while making our roadways and their peripheries more livable, more safe, and more accessible for multiple modes of transportation."
Senate Bill 2014 requires the Illinois Department of Transportation to develop a policy which ensures the safety of pedestrians and cyclists on roadways in Illinois. The policy will require that improvements — such as high-visibility signage, crosswalk upgrades, curb bump outs, barrier-protected bike lanes and bus shelters — are made during routine maintenance and within 1,000 feet of the maintenance work to any state roads located within a municipality.
"More and more people are choosing greener forms of transportation, choosing to bike or walk to get to work, run errands, and other activities. This bill builds on the recent MOU signed by IDOT and CDOT and expands road improvements at scale so that other municipalities can benefit from these infrastructure upgrades," said Simmons. SB2014 is part of a larger package of transportation bills Simmons has introduced this session that aims to provide all travelers with one of the safest, most accessible, and sustainable transit ecosystems in the country.
Senate Bill 2014 passed the Senate and now heads to the House for consideration.