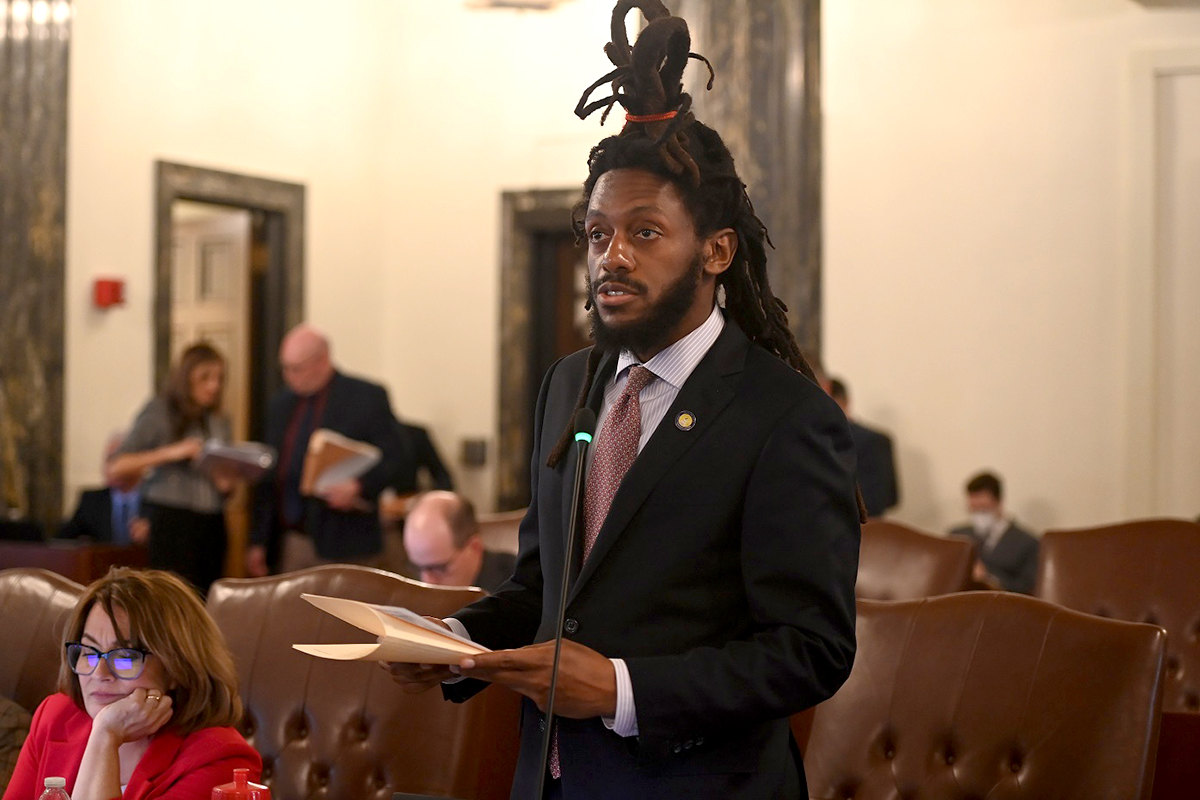 SPRINGFIELD – State Senator Mike Simmons advanced a measure to protect minors who are survivors of human trafficking, and other trauma-related factors, from being tried as adults in a number of criminal court cases.
"Survivors of human trafficking should be provided support and empathy," said Simmons (D-Chicago). "For decades our court systems have failed our youth. It is especially shocking and defies logic that youth who have been forced into abusive relationships and who have been traumatized end up being tried as felons. Trying survivors who are defending themselves while escaping their abusers adds to the trauma they've experienced. This is not a humane or civil response to a child who has experienced horrific abuse."
Inspired by a survivor of child trafficking, Sara Kruzan, who was released and pardoned after being sentenced to life at 17 years of age, House Bill 3414 would reform the justice system to clarify whether a minor should be tried as an adult if the crime the minor commits is against someone who was convicted of human trafficking or of a sex crime targeting the minor within the last three years. If that is the case, the court would be able to transfer them to juvenile court.
This bill would also expand the number of factors judges can consider in deciding whether or not to issue an order to prosecute a minor as an adult for a felony offense. These factors include child welfare involvement, mental health issues, having been subject to sexual violence and other trauma, or outside pressure from a minor's peers, family or community.
"This legislation protects future survivors," Simmons said. "A survivor of child sex trafficking has already experienced unimaginable trauma and we need our court systems to compassionately consider how that plays a role in their cases."
House Bill 3414 passed the Senate.