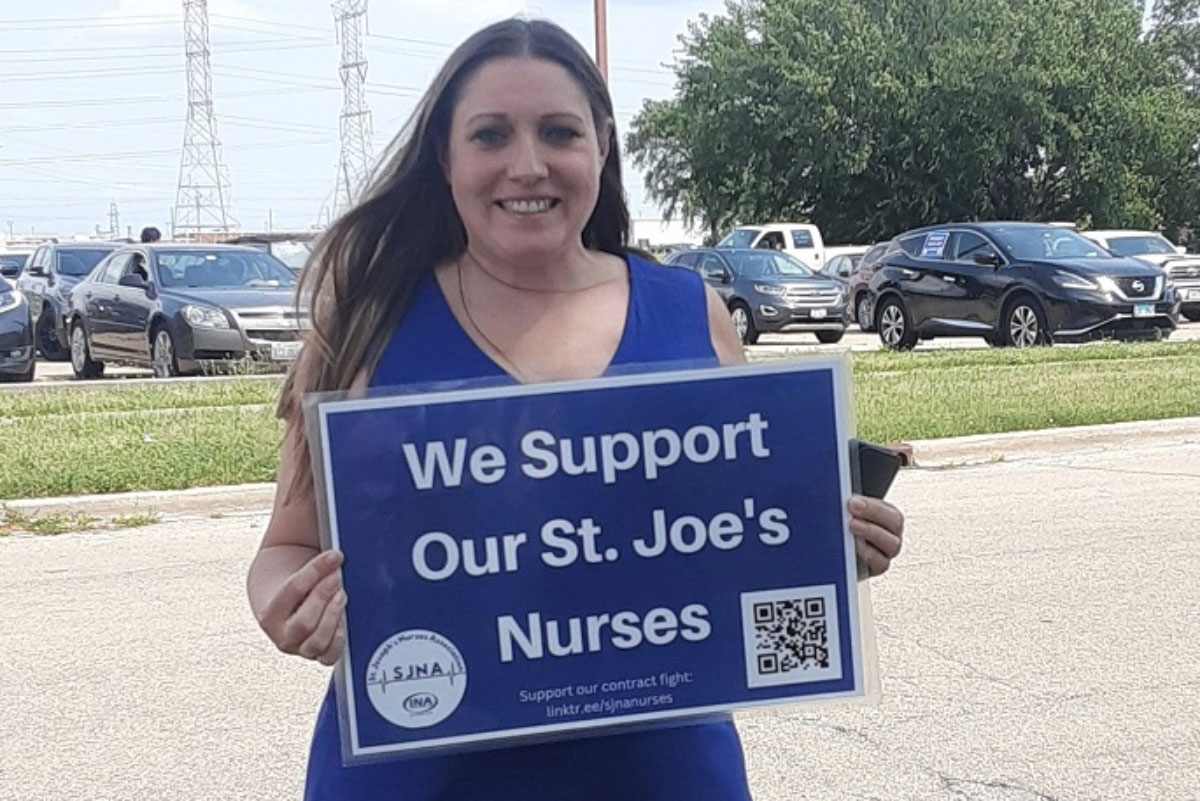 JOLIET – State Senator Rachel Ventura, who has had a long history of standing with health care workers to ensure that their voices are heard, will speak at a picketing event and press conference Thursday, in support of St. Joseph Medical Center nurses.
"Health care workers should have a viable and transparent relationship with their employers. I encourage residents to show their support with those who take care of us when we are in need of medical care," said Ventura (D-Joliet). "My office has corresponded with the Illinois Department of Public Health (IDPH) on investigating reports of repeated violations of Illinois staffing laws, and I am pushing for answers."
In addition to working with IDPH, Ventura attended a rally to support nurses last week, and she previously sat in on negotiations with hospital officials. Ventura will be a featured speaker at an informational picket and press conference held Thursday, July 20 at the St. Joseph Medical Center. The picket will take place at the Madison entrance of Ascension Saint Joseph starting at 3 p.m., followed by a press conference at 5:30 p.m.
St. Joe's Nurses Association has been in negotiations with Ascension representatives since May and many of the union's proposals have remained virtually untouched in the intervening months. Nurses say the future of the only hospital in Joliet depends on this contract. The current union contract expires on July 19, 2023.
"St. Joe's nurses deserve to work in an environment with safe staffing levels and they shouldn't be made to feel taken advantage of," said Ventura. "Our health care workers are a critical part of our communities and I will continue to be a voice for them in-district, and in Springfield."
For additional questions about this event, contact Sarah Hurd with the Illinois Nurses Association (INA) at This email address is being protected from spambots. You need JavaScript enabled to view it..