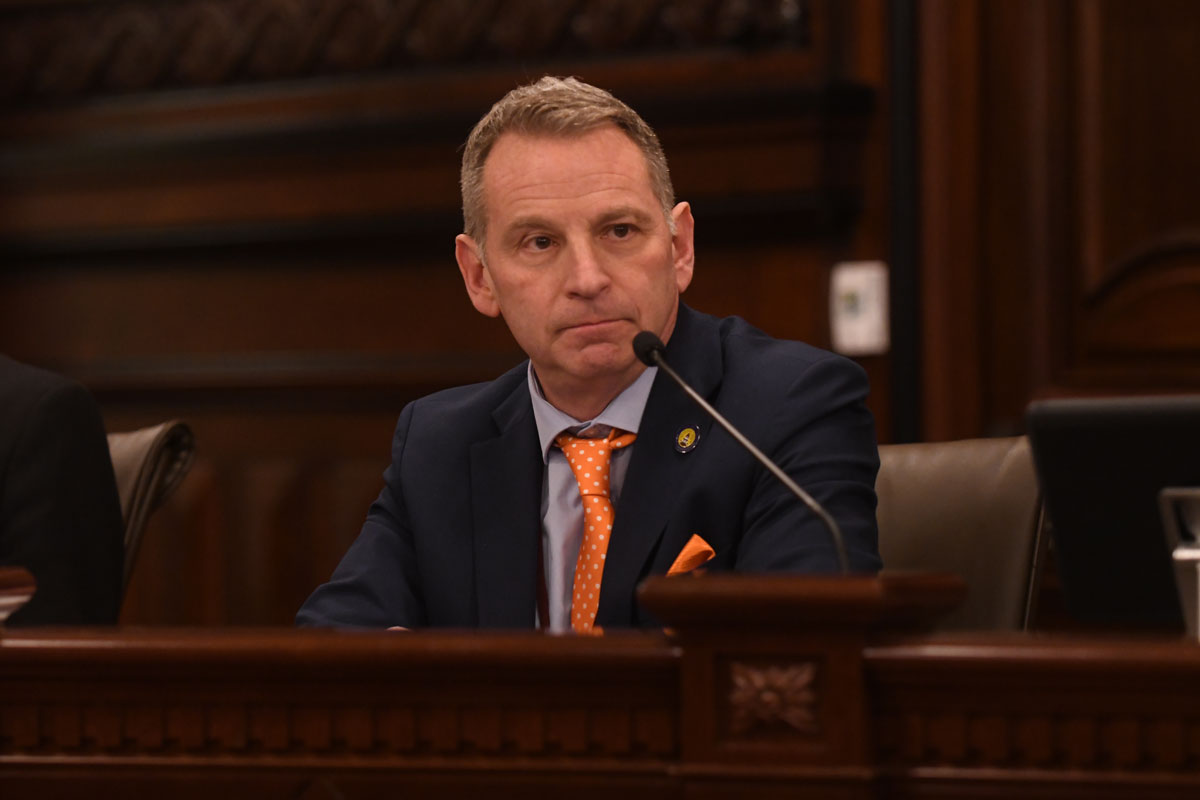 CHAMPAIGN - Senator Paul Faraci and Illinois Treasurer Michael Frerichs teamed up to return $47,000 in cash from two forgotten PayPal accounts to a small business owner in Champaign. The two accounts were part of roughly 360,000 unclaimed PayPal accounts the Illinois Treasurer has received in recent years and is safeguarding for as long as it takes to find their rightful owners.
"Small businesses are the backbone of our economy, driving local job creation and ensuring the economic stability of our state," said Faraci (D-Champaign). "This story demonstrates the immense value Treasurer Frerichs' unclaimed property program has for Illinois residents and businesses alike."
Treasurer Frerichs safeguards billions in unclaimed property, including more than $51 million that remains to be claimed in Champaign County and over $20 million in Vermilion County. Most of the unclaimed assets belong to individuals and originate from forgotten bank accounts, unclaimed life insurance benefits and other investments. However, Treasurer Frerichs currently safeguards more than 360,000 PayPal accounts as well, which often belong to small businesses and nonprofit organizations that relied on companies like PayPal for internet purchases and donations.
"Senator Faraci is a hands-on legislator who understands what $47,000 means to a small business owner and to the local economy," said Frerichs. "As small businesses continue to recover from the pandemic, every bit can make a difference, and local elected officials are the key to reaching out to let them know these funds are legitimate," he added.
"We are grateful to Senator Faraci and Treasurer Frerichs for their efforts to lend local businesses a helping hand and boost our economy," said Laura Weis, President of the Champaign County Chamber of Commerce. "We look forward to working with Senator Faraci to reach out to business owners as well, and bring those dollars back home."
Thousands of PayPal accounts remain unclaimed in Champaign and Vermilion Counties, including three with over $5,000 from Urbana, Danville and Champaign. Visit IllinoisTreasurer.gov/ICASH today to search for funds and start your claim. If you have questions or need help with a claim, please feel free to email This email address is being protected from spambots. You need JavaScript enabled to view it. or call 800-961-8303.