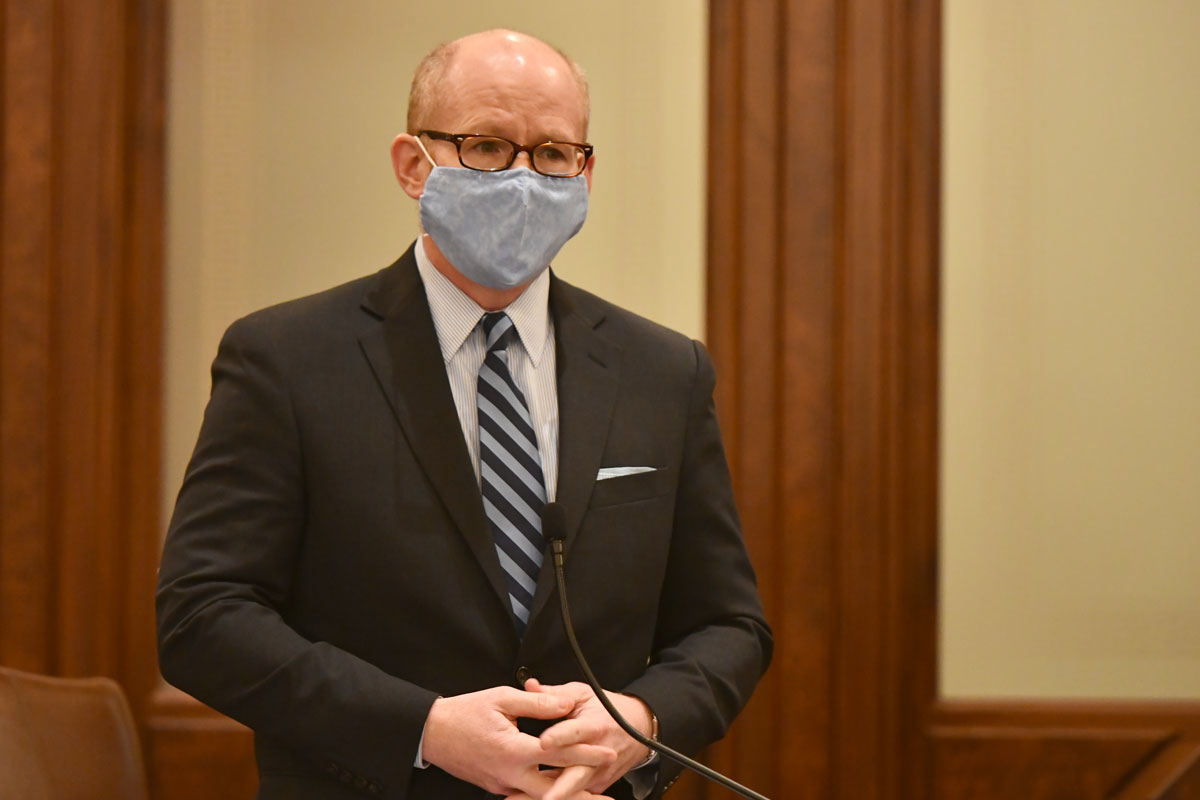 Newly re-elected Senate President Harmon calls for lawmakers to focus on jobs and justice
SPRINGFIELD — Oak Park Democrat Don Harmon was re-elected President of the Illinois Senate on Wednesday, promising to continue delivering results for the people of Illinois and calling on his colleagues to focus on "jobs and justice" in the year ahead.
"It's about making sure our people aren't forgotten by our economy, or caught up in the cogs of the system to be lost forever," Harmon said during the Senate's COVID-19 restricted inauguration ceremony at the state Capitol. "Every day in this state, too many people wake up feeling like the deck has been stacked against them."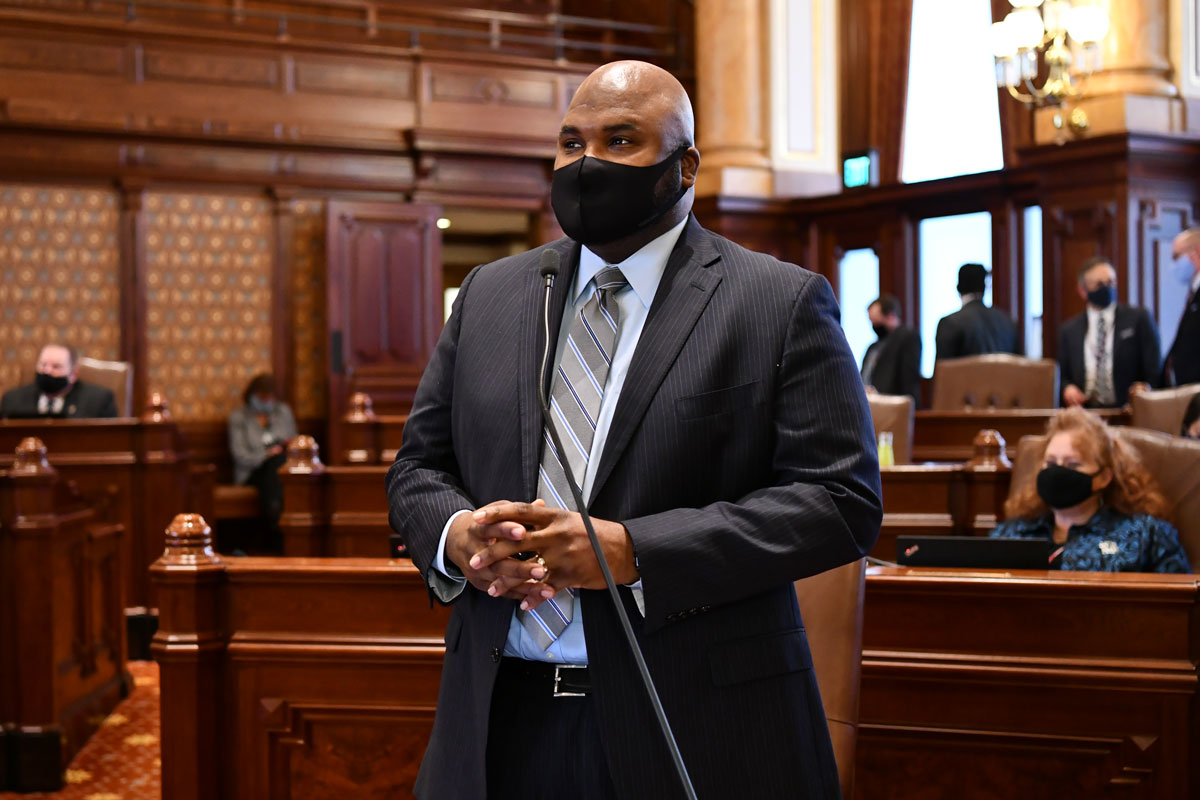 Sims' criminal justice reform passes Illinois General Assembly
SPRINGFIELD — The Illinois General Assembly passed a measure that would impose comprehensive criminal justice reforms on how police are held accountable for the use of force, how courts impose bail and sentence convicts, and what rights all citizens, including detainees and prisoners, have with regard to their interactions with law enforcement officers.
"I am gratified that the Senate has passed this major reform package, and I believe it is the first step to transforming criminal justice in Illinois in a way that will uplift our communities and support our law enforcement professionals," Senator Elgie R. Sims, Jr. said. "This increases accountability and transparency in law enforcement, modernizes our bail and sentencing systems, and provides for greater protections and more humane treatment of those who have been arrested and accused of crime."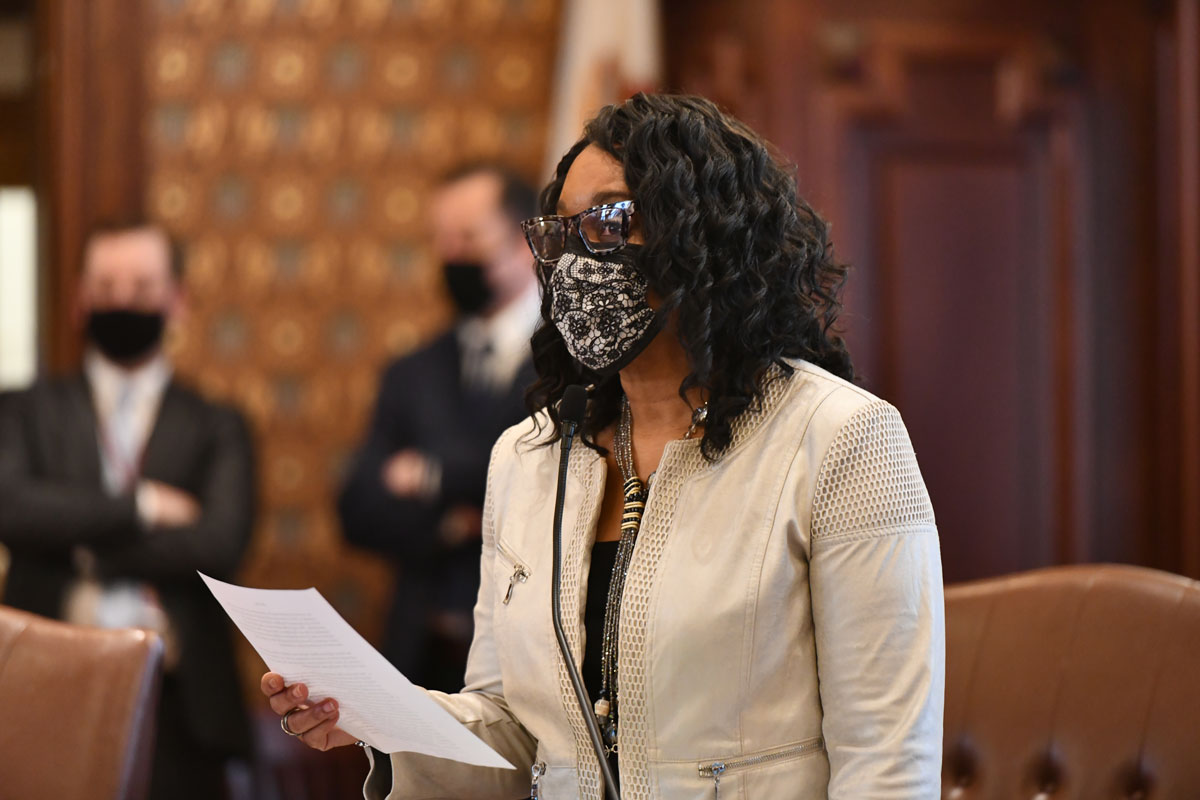 Monumental education package to rid Illinois of systemic racism clears the Senate
SPRINGFIELD — Black children across Illinois are a step closer to being ensured a quality education under a plan led by Senate Majority Leader Kimberly A. Lightford (D-Maywood) that passed both Houses and is on its way to the governor. The legislation is part of the Illinois Legislative Black Caucus' plan to rid Illinois of systemic racism.
The measure addresses education and workforce development from early childhood to adulthood. To help ensure school readiness, it strengthens early intervention services and sets a kindergarten readiness assessment in statute. Early intervention services, which help support the development of children with delays and disabilities, will now be available until the beginning of the school year after the child turns 3.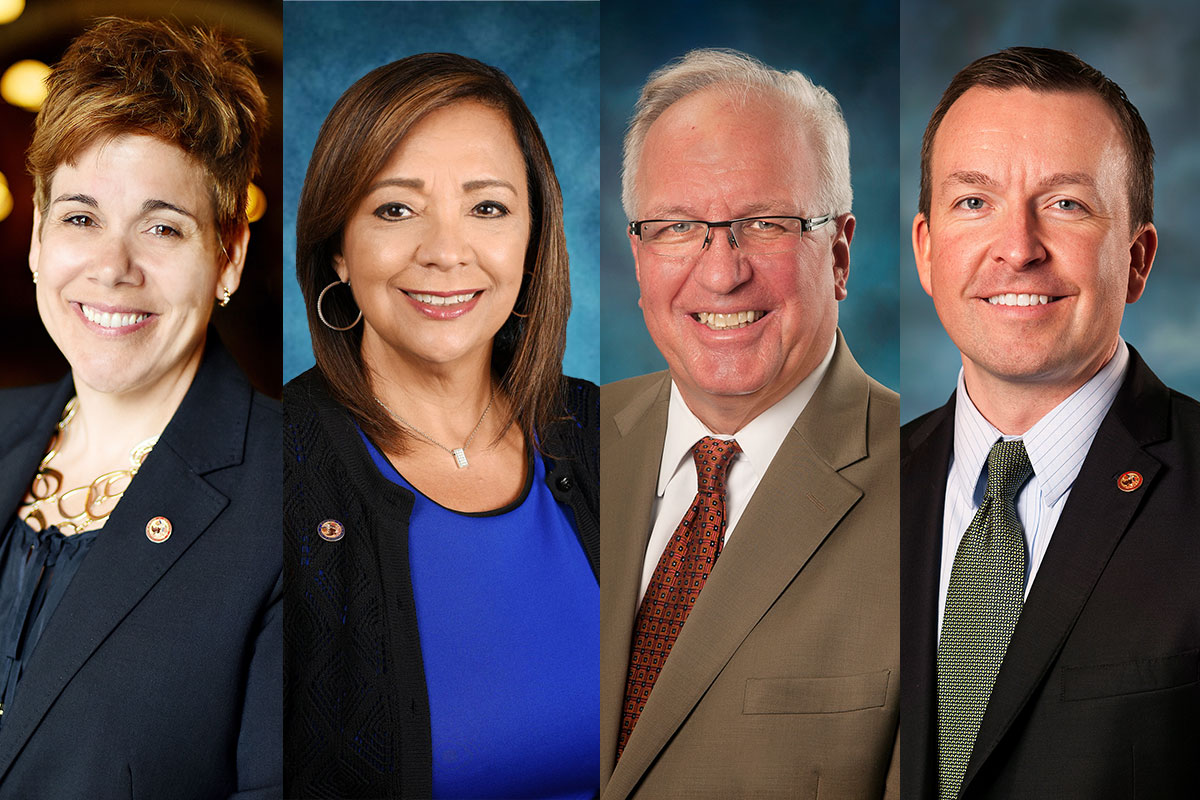 Saying farewell to Senate colleagues
With the start of the 102nd General Assembly, we are saying farewell to several of our colleagues who are moving on to new opportunities. We will miss their contributions, commitment and camaraderie, but wish them nothing but more success in the future. Read more about their contributions to our caucus and their next steps here.

In case you missed it
MEMBERS IN THE NEWS

Senator Bill Cunningham, Chicago: Illinois Senate passes firefighter pension bill over mayor's strenuous objections | Chicago Sun-Times
Senator Sara Feigenholtz, Chicago: Illinois legislators OK measure allowing services like Grubhub to deliver alcohol | Chicago Tribune
Senator Rob Martwick, Chicago: Illinois Senate passes law extending workers' comp protection measures for first responders and essential workers | WAND
Senator Laura Murphy, Des Plaines: Murphy spearheads COVID-19 relief extension package | Daily Herald

Copyright 2021 - Illinois Senate Democratic Caucus - All Rights Reserved