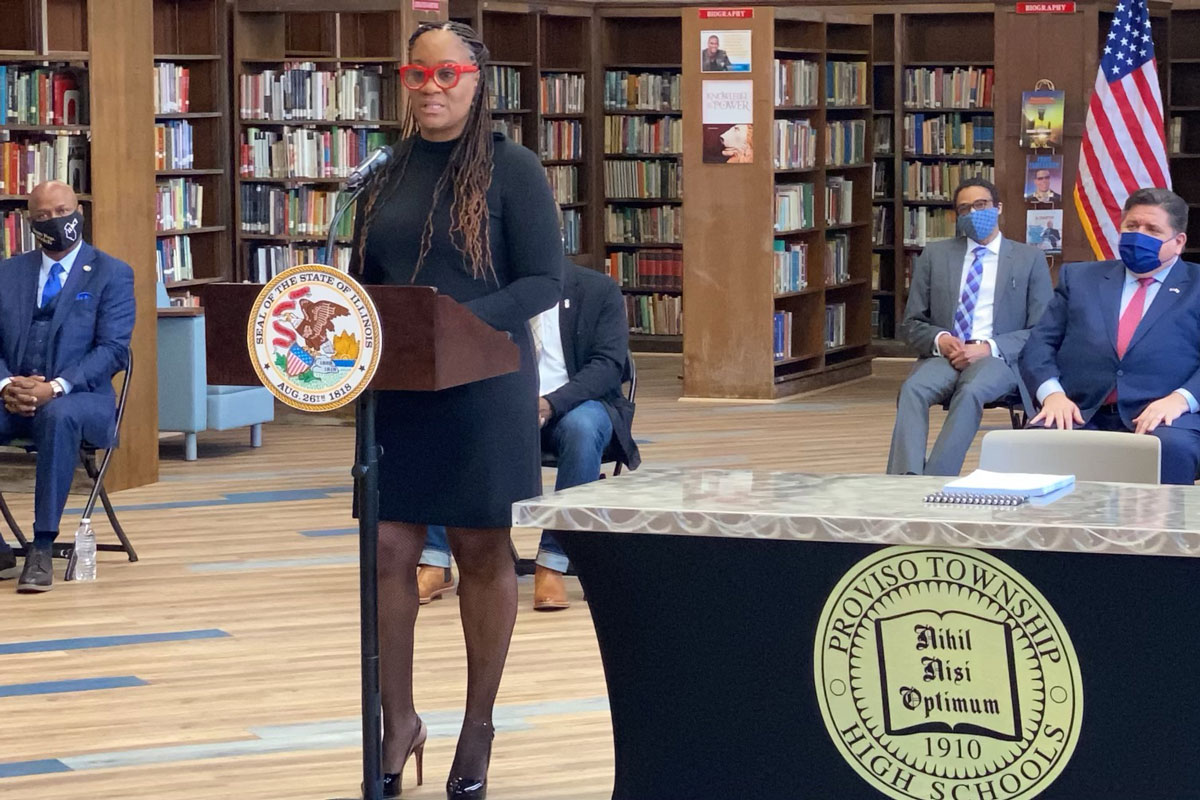 Lightford celebrates signing of Education and Workforce Development Pillar
MAYWOOD — As part of the Illinois Legislative Black Caucus' plan to rid Illinois of systemic racism, Senate Majority Leader Kimberly A. Lightford (D-Maywood) joined Governor JB Pritzker as he signed House Bill 2170, the Education and Workforce Development Pillar she sponsored, last week.
"House Bill 2170 is a step toward ridding Illinois of the damaging policies and procedures built into our state's systems of law and government that have created deep inequities and opportunity gaps in education for Black students," Lightford said. "It's time for our children to accelerate their education throughout the duration of their careers, from early learning to prestigious universities, followed by successful careers. I'm humbled to have led this effort and look forward to continuing to fight to ensure fairness and equality in Illinois for all our state's residents."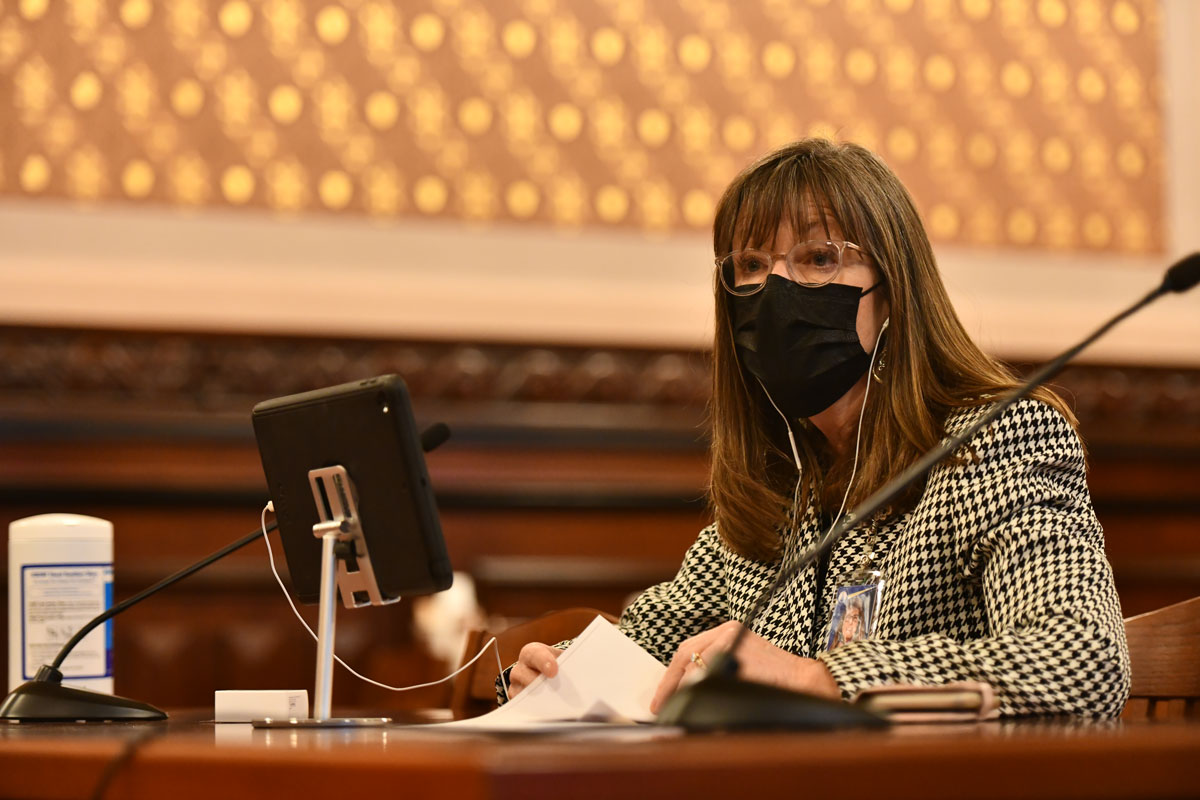 Bush measure would allow campaign funds to be used for child care
SPRINGFIELD — Running for elected office calls for a lot of long days, late nights and busy weekends. It can be discouraging for people with children – especially single parents – to chase their desire to serve their communities.
To enable more women – and all parents – to seek public office, State Senator Melinda Bush (D-Grayslake) is leading a movement to allow campaign finances to pay for child care.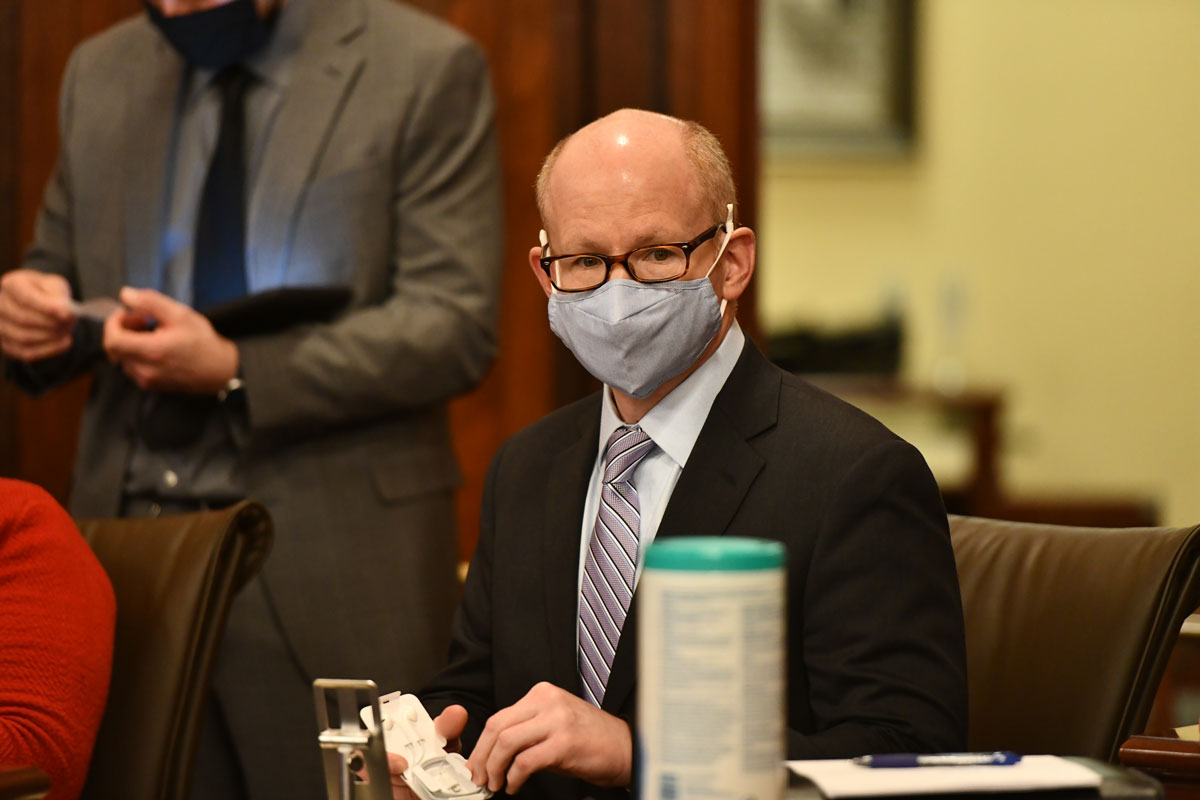 President Harmon applauds state and local aid in federal COVID relief package
SPRINGFIELD — Senate President Don Harmon (D-Oak Park) issued the following statement after Congress passed a $1.9 trillion federal COVID relief package:
"I am glad to see the Biden administration recognize the need states and local governments have for relief in the face of this unprecedented crisis.
"The funds Illinois is receiving will help us distribute vaccines, support local health departments, safely reopen schools and provide direct relief to the hardest hit families."

In case you missed it
MEMBERS IN THE NEWS
Senator Patrick Joyce, Essex: 13 Illinois Communities receive $6.8 million in Housing Rehabilitation grants | WAND TV
Senator Laura Murphy, Des Plaines: Lawmaker prods universities to justify costs of course materials | MyStateLine
Senator Cristina Pacione-Zayas, Chicago: COVID-19 Relief: What the Massive Package Could Mean for Illinois | WTTW
Copyright 2021 - Illinois Senate Democratic Caucus - All Rights Reserved