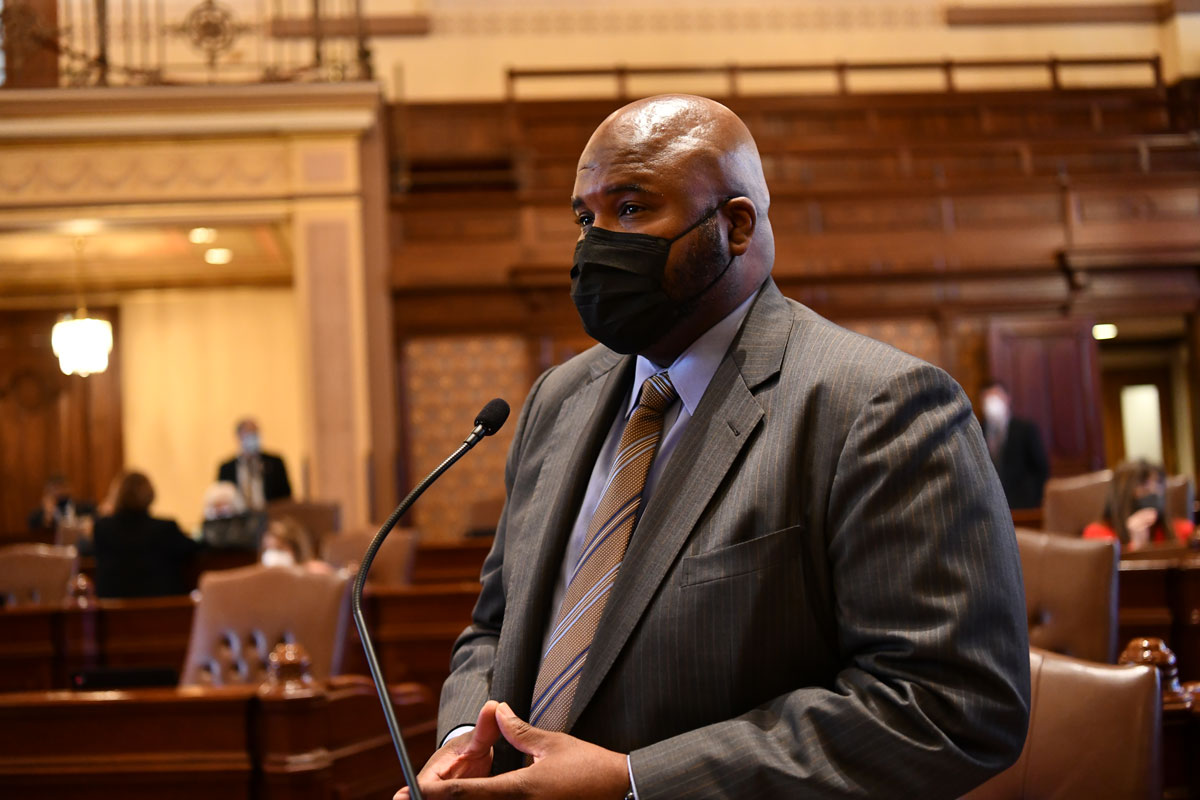 Sims seeks to establish entrepreneurship assistance centers for minorities
CHICAGO – In an effort to provide instruction, training and support services to new and aspiring entrepreneurs, State Senator Elgie Sims, Jr. (D-Chicago) is sponsoring House Bill 665, which would require the Illinois Department of Commerce & Economic Opportunity (DCEO) to establish and support entrepreneurship assistance centers around the state.
"There are no simple rules or a checklist that can guarantee success as an entrepreneur," Sims said. "Entrepreneurship is hard and often times presents many roadblocks in the early stages of planning. We want to make this process easier for those who have a passion to build their own brand while equipping them with the necessary skills to become successful."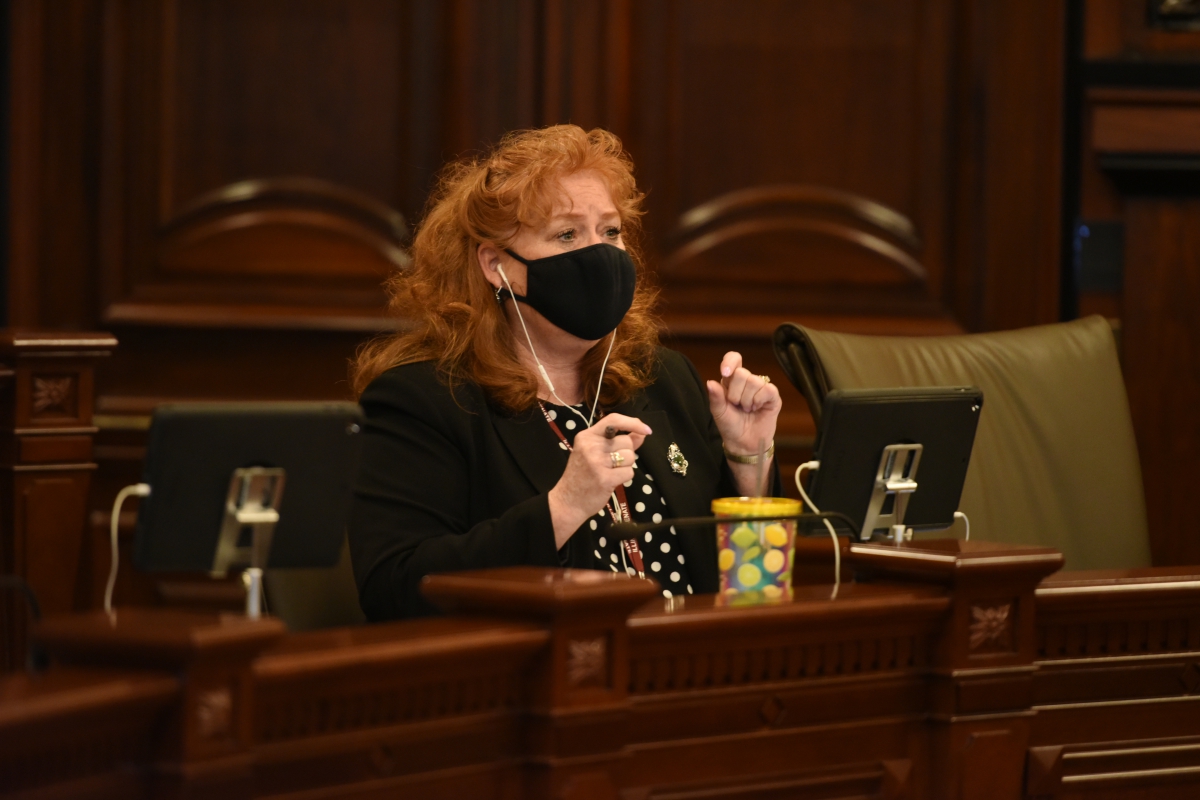 Murphy bill would give older Illinoisans more flexibility to shop for insurance policies
SPRINGFIELD – Illinoisans on Medicare would be able to switch supplemental plans without worrying about higher premiums, underwriting or pre-existing conditions under a new measure introduced by State Senator Laura Murphy (D-Des Plaines).
"If their supplemental plan rates go up, many older adults are denied the chance to switch to a less expensive plan because of a pre-existing condition. They're locked into their current plan," said Murphy. "It's time to give older Illinoisans the freedom to seek lower costs elsewhere."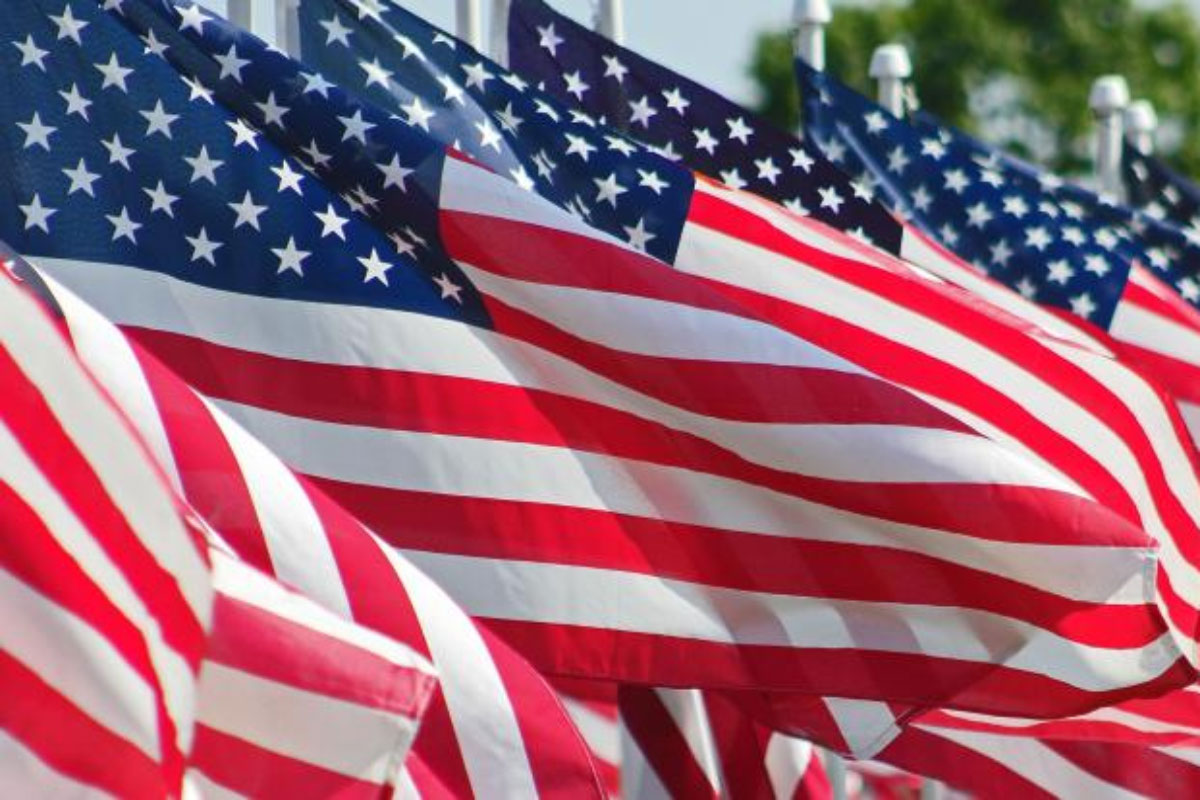 Stadelman: Flying American-made flags is the right thing to do
SPRINGFIELD – State agencies and institutions could only purchase American and Illinois flags manufactured in the United States under a measure sponsored by State Senator Steve Stadelman (D-Rockford) that passed committee last week.
"This is the right thing to do. As a government, we have no business flying our state and nation's flags if they aren't made in America," Stadelman said. "Supporting our local businesses and economies should always take priority."

In case you missed it
MEMBERS IN THE NEWS
Senators Napoleon Harris, Harvey, and Tony Munoz, Chicago: Advocates hope Illinois lawmakers pass proposals for cancer treatment, drug affordability | WEEK NBC 25
Senator Dave Koehler, Peoria: Legislation for extending downtown revitalization tax credit goes to the House | WEEK NBC 25
Senator Mike Simmons, Chicago: Illinois lawmakers want to ban hair discrimination in schools | FOX 32 Chicago
Copyright 2021 - Illinois Senate Democratic Caucus - All Rights Reserved