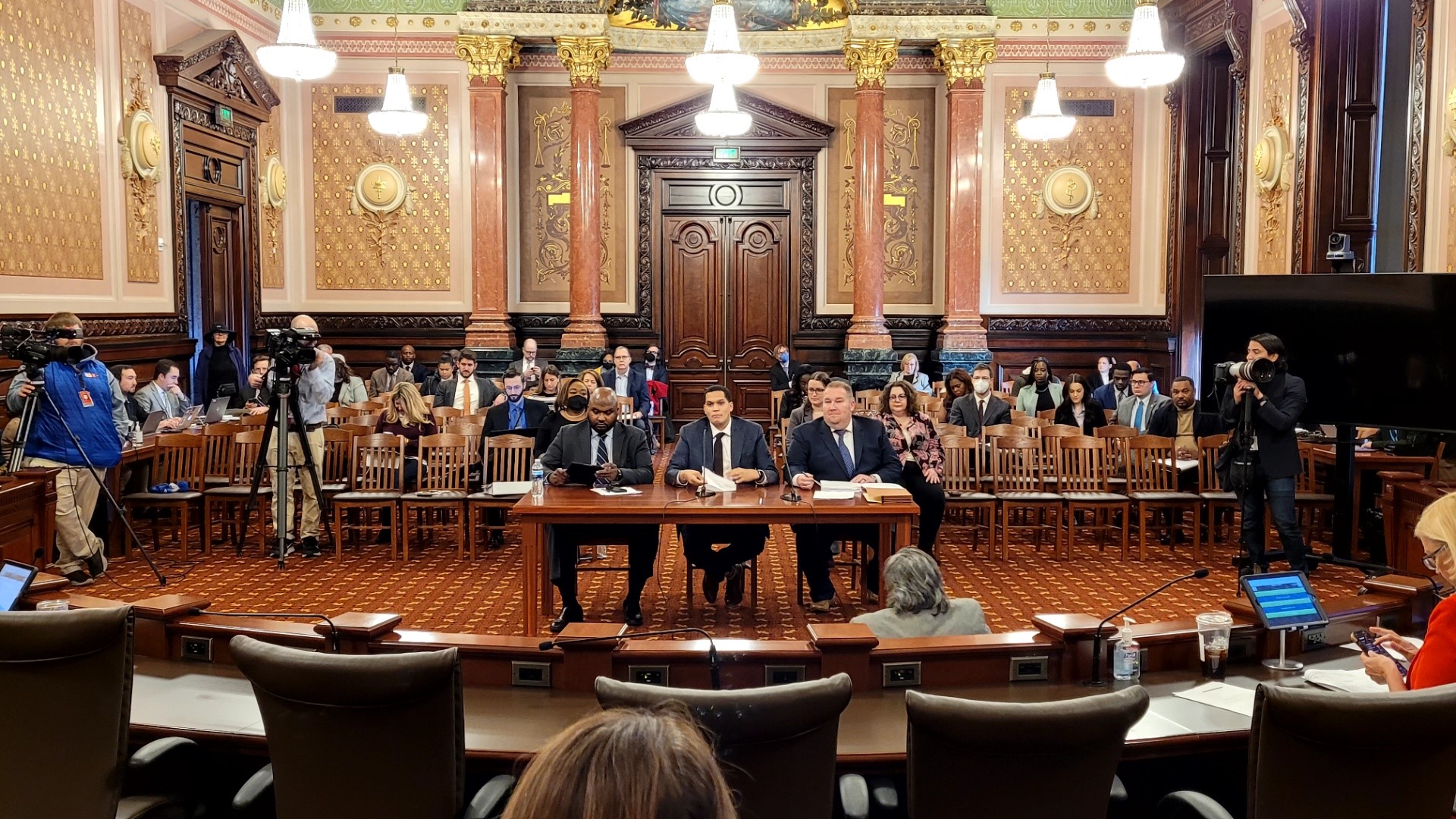 Collaborative effort to clarify Pretrial Fairness Act passes
SPRINGFIELD – In collaboration with law enforcement, states attorneys and other stakeholders, the Illinois Senate Democratic Caucus passed a measure to clarify the Pretrial Fairness Act portions of the SAFE-T Act and ensure smooth implementation of the law.
"The SAFE-T Act was the result of hours of testimony and negotiations with domestic violence advocates, proponents of reform, law enforcement and states attorneys at the table working to create a pathway to a better and more equitable criminal legal system," said State Senator Elgie R. Sims, Jr. (D-Chicago). "However, due to the misinformation campaign led by opponents of the measure, we spent countless hours dispelling falsehoods and working to ensure that the law was not taken out of context. The trailer we passed allows us to clarify the language of this transformational law while preserving the protections for crime survivors and ensures we stop criminalizing poverty in this state."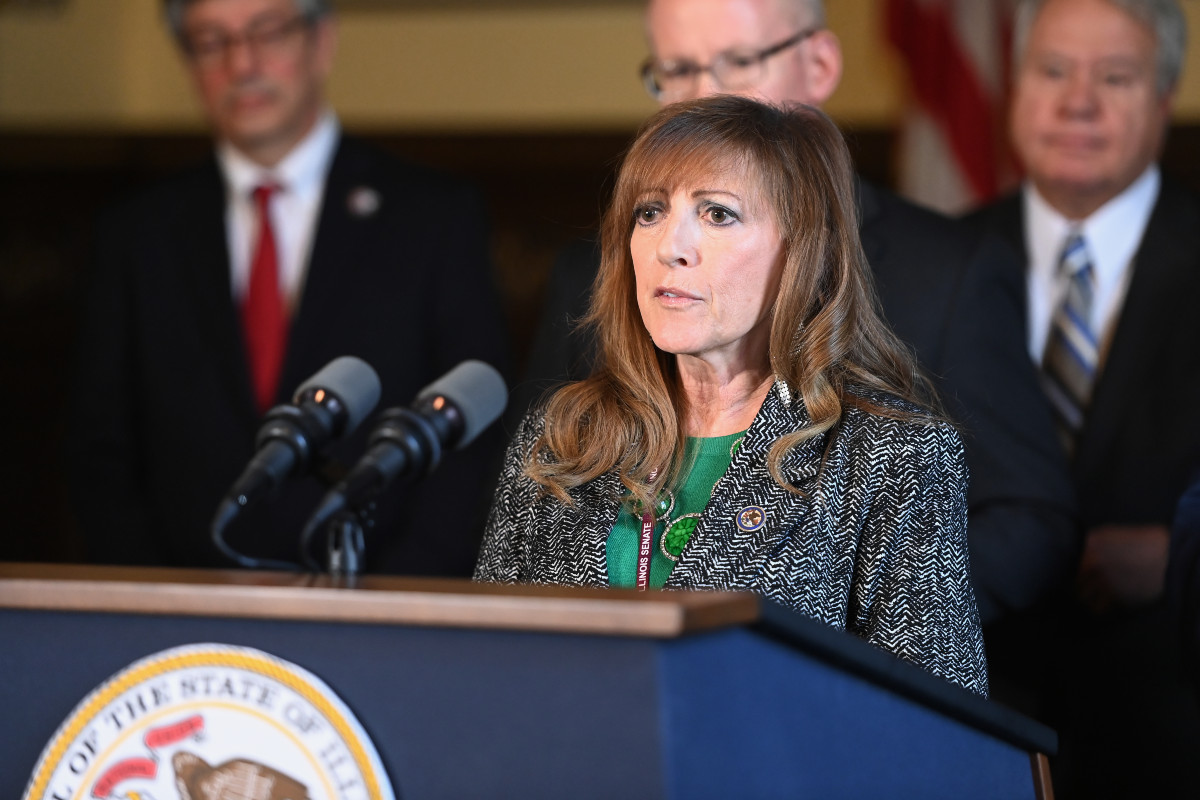 Illinois Senate Democrats celebrate historic agreement to eliminate pandemic unemployment debt
SPRINGFIELD – Thanks to the leadership of the Illinois Senate Democratic Caucus, the state will soon see a bipartisan plan to eliminate pandemic-related unemployment debt and protect benefits for workers.
"This action is just the latest building block in our efforts to improve the financial status of our state," said State Senator Linda Holmes (D-Aurora). "By paying what we owe and continuing to pass responsible budgets, our state's fiscal status only continues to improve."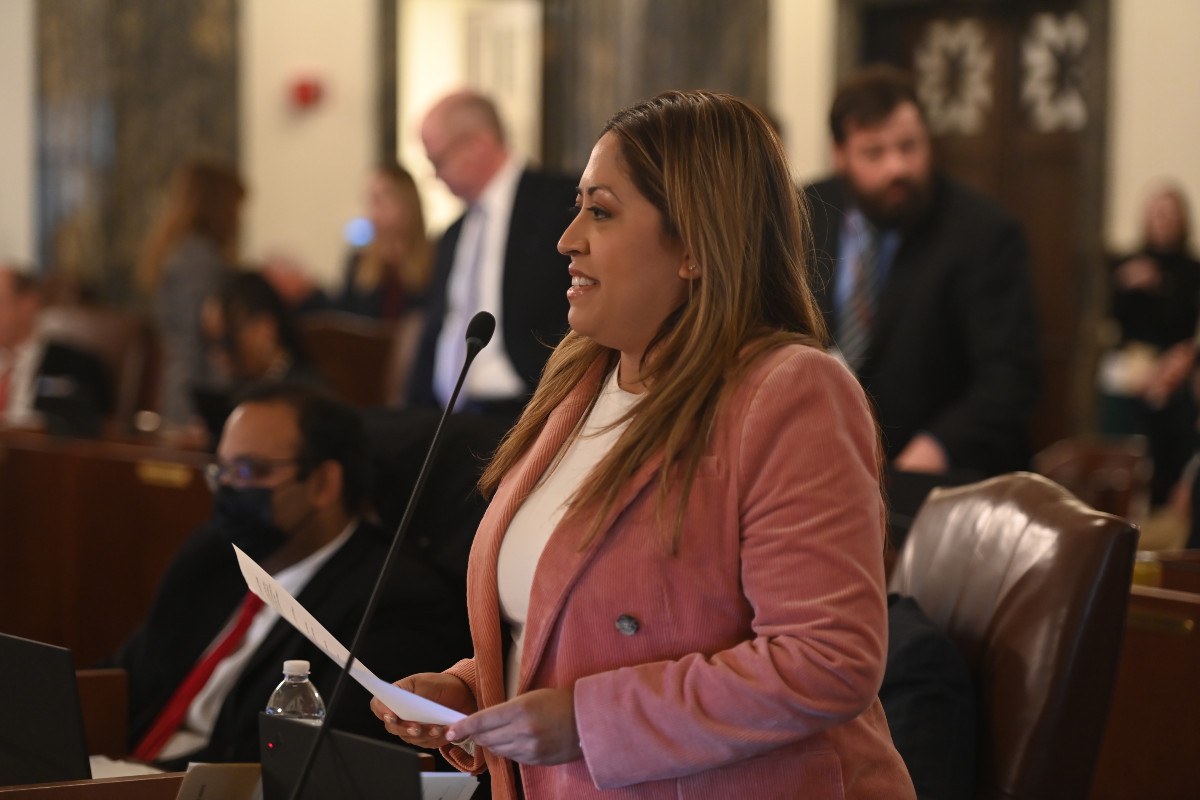 Villanueva advances measure to provide free menstrual products in IDOC facilities
SPRINGFIELD – State Senator Celina Villanueva advanced legislation from the Illinois Senate on Thursday that would allow every person in the care of the Department of Corrections to receive underwear and menstrual products free of charge.
"While women in the Illinois Department of Corrections are provided with some free feminine hygiene products, incarcerated women consistently state that the sanitary napkins and feminine hygiene products provided by the State are inconsistently provided or insufficient to meet their needs," said Villanueva (D-Chicago). "As a woman myself, I cannot imagine having limited access to feminine hygiene products that are a necessity to my everyday life. These women are no different and deserve to have proper healthcare resources regardless of their incarceration."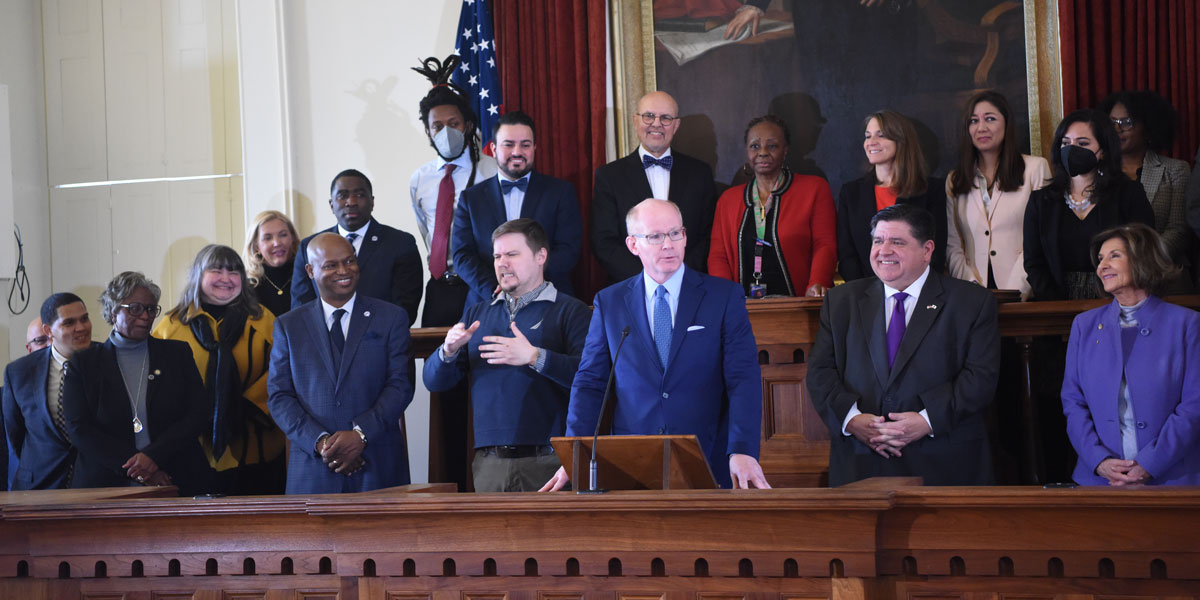 Senate Democrats devote historical marker to honor President Obama's presidential announcement
SPRINGFIELD – Senate Democrats joined representatives from the Obama Foundation, the Old State Capitol Foundation, Governor JB Pritzker and community members to celebrate a marker being placed at the Old State Capital in Springfield to commemorate the historic moments in 2007 and 2008 where former President Barack Obama announced his campaign for presidency.
"Long before President Obama made his mark on the nation, he made his mark on Springfield – serving not just as an elected official, but as a man dedicated to our community," said State Senator Doris Turner (D-Springfield). "Through this recognition at the Old State Capitol, we ensure that President Obama's legacy will live on forever while fostering tourism opportunities for years to come."

In case you missed it
MEMBERS IN THE NEWS
Senator Jacqueline Y. Collins, Chicago: Lawmakers introduce legislation to close 'pawnbroker loophole' | State Journal-Register
Senator Adriane Johnson, Buffalo Grove: Johnson: Pancreatic cancer screening saves lives | Shaw Local
Senator Julie Morrison, Lake Forest: 'It's like coming home' Deerfield lights fresh tree and launches shop local campaign this holiday season | Chicago Tribune
Copyright 2022 - Illinois Senate Democratic Caucus - All Rights Reserved