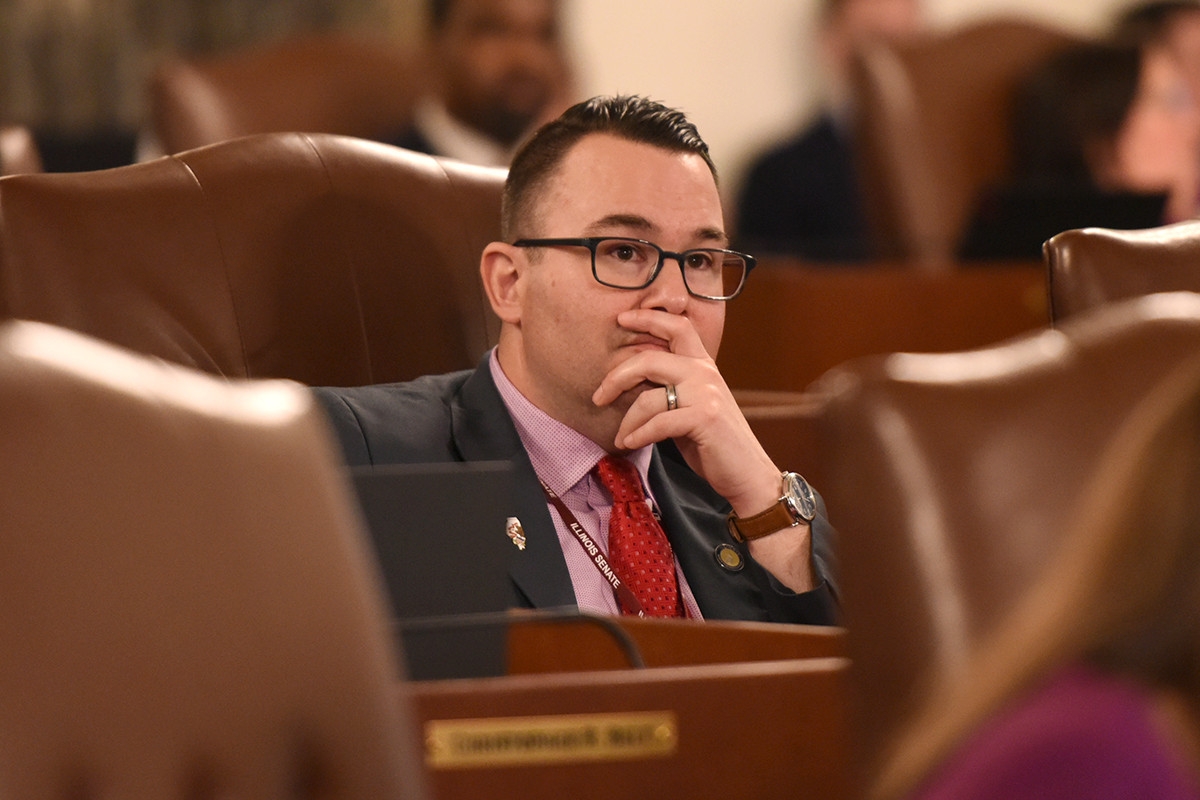 Porfirio introduces measure to expand Illinois Veterans Grant Program
SPRINGFIELD – State Senator Mike Porfirio has introduced Senate Bill 2422, aimed at increasing the eligibility requirements for the Illinois Veterans Grant Program.
The proposed legislation would revise the eligibility requirements for the grant program, allowing for a wider range of individuals to access it and receive educational assistance.
"Illinois has a long and proud history of supporting our veterans and military personnel," said Porfirio (D-Lyons Township). "As a veteran myself, I am proud to be a voice for other veterans in our state."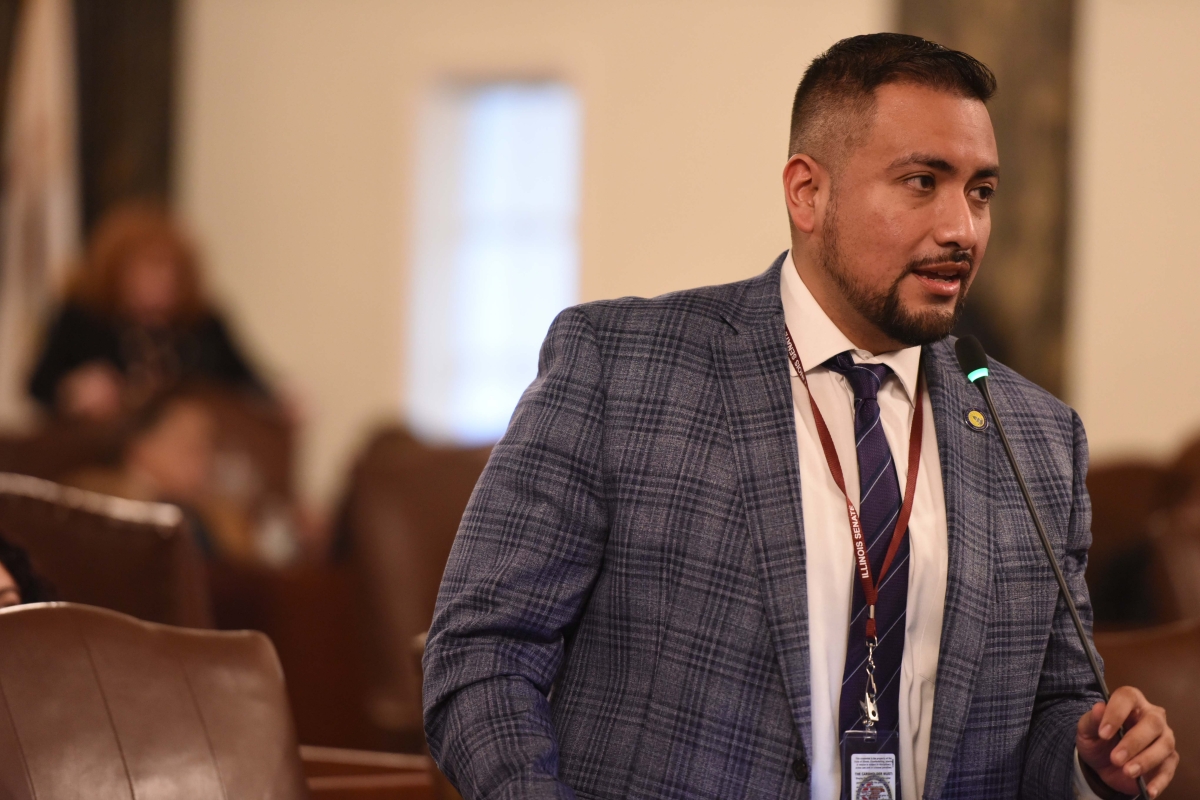 Cervantes legislation supports STEM students and their growing careers
SPRINGFIELD – Continuing to support our growing workforce in Illinois, State Senator Javier Loera Cervantes is building support for new legislation creating the Graduate and Retain Our Workforce Illinois Program that will assist students in STEM fields here in Illinois.
"How we support our students affects how the workforce of the future will find good paying jobs. Illinois is here to support students through their educational journey and ensure they reach their destination," said Cervantes (D-Chicago). "These growing tech fields are in dire need of employees and we are creating a pipeline for students to grow their life here in Illinois."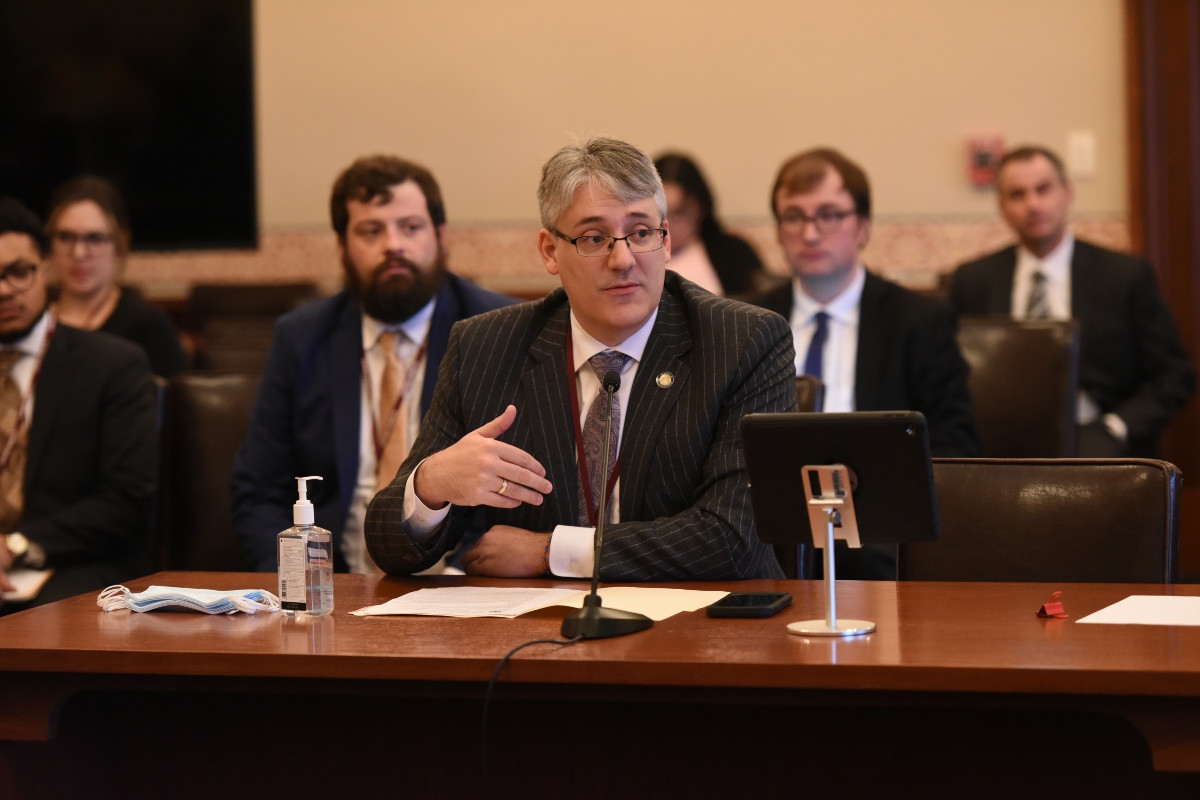 Halpin advances measure to combat human trafficking
SPRINGFIELD – State Senator Mike Halpin advanced a measure through the Senate State Government Committee which will require lodging establishments in Illinois to provide Human Trafficking Recognition Training (HTRT) to their employees in order to receive state and local funds.
"Human trafficking is a terrible crime that destroys lives and tears apart families," said Halpin (D-Rock Island). "We have a responsibility to do everything we can to combat this heinous practice and ensure that our state is a safe and welcoming place for all people."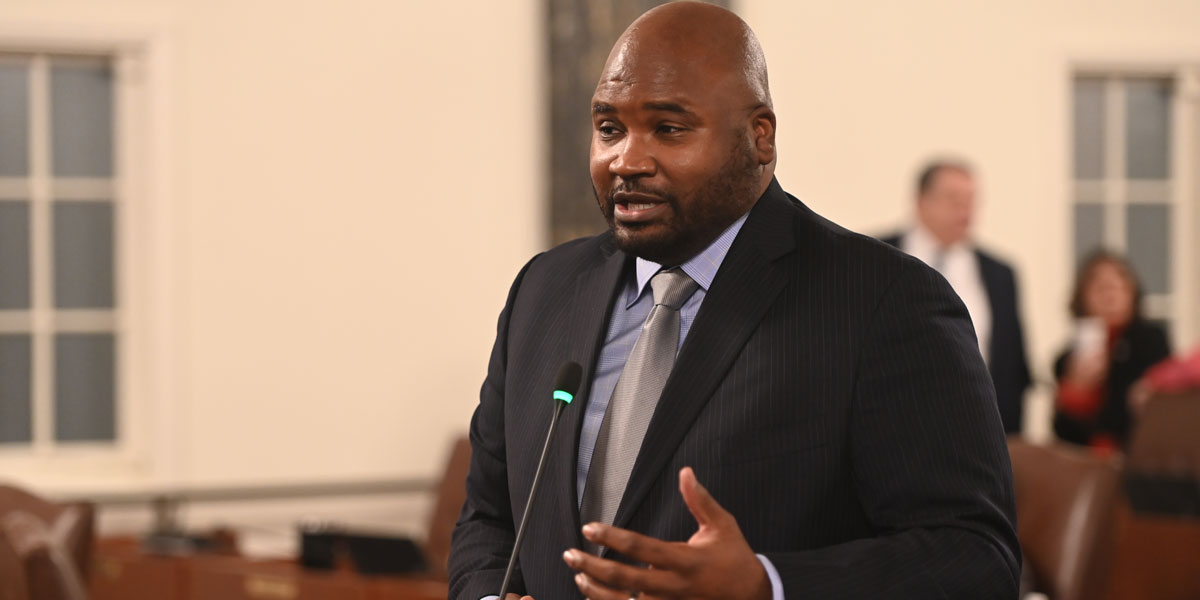 Sims celebrates Illinois' seventh credit rating upgrade
SPRINGFIELD – For the seventh time in less than two years, Illinois has seen another improved bond rating. S&P Global Ratings – one of the nation's major rating agencies – announced upgrades last week thanks to the fiscally responsible decisions made by Illinois Democrats, led by State Senator Elgie R. Sims, Jr.
"This news is yet another sign the years of fiscal responsibility from the General Assembly is paying off. In recent years, we have been able put money back in the pockets of the state's hardworking families and provide funding for the people who need the most help – all while paying down our bill backlog," said Sims (D-Chicago), chair of the Senate Appropriations Committee. "Illinois is a standout state when it comes to putting the needs of our residents first, and we do so in a responsible and equitable way."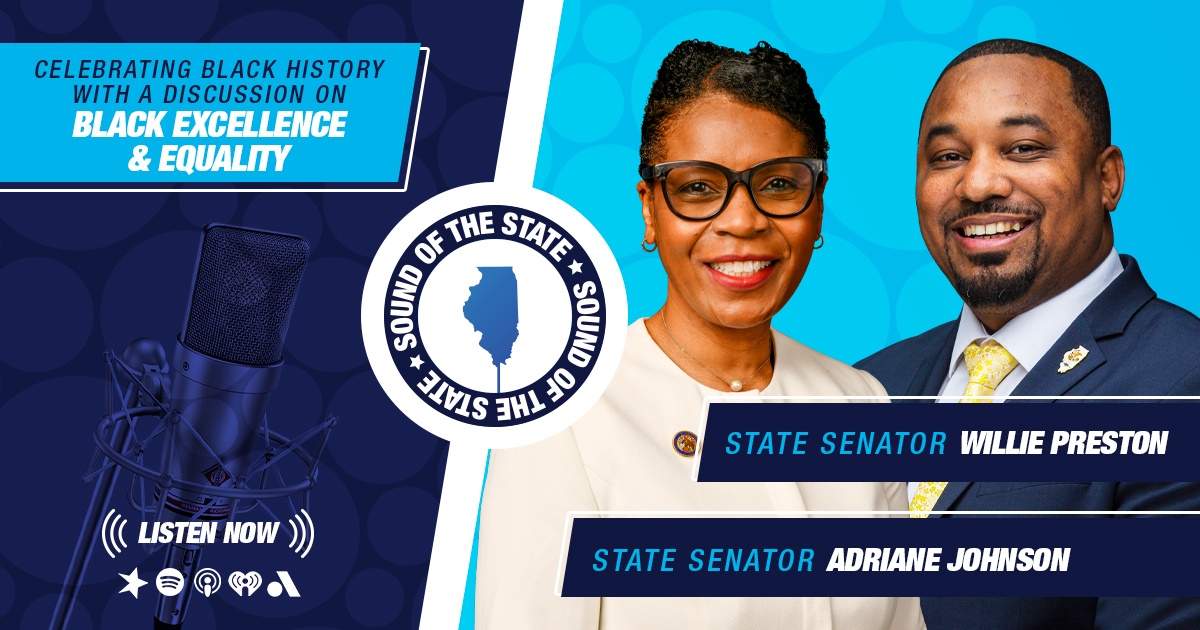 Sound of the State: Black Excellence and Equality

On this week's episode of Sound of the State, Senators Adriane Johnson and Willie Preston discuss what Black History means to them and how they celebrate Black excellency in the Senate.

In case you missed it
MEMBERS IN THE NEWS
Senator Paul Faraci, Champaign: Illinois state senator proposes tax credit for college teachers' classroom supplies | FOX 2 Now
Senator Patrick Joyce, Essex: Carvana supports legislation to protect car delivery | Yahoo! Finance
Senator Cristina Pacione-Zayas, Chicago: Bills filed to phase out tipped wages in Illinois restaurants | Regional Media News
Copyright 2023 - Illinois Senate Democratic Caucus - All Rights Reserved