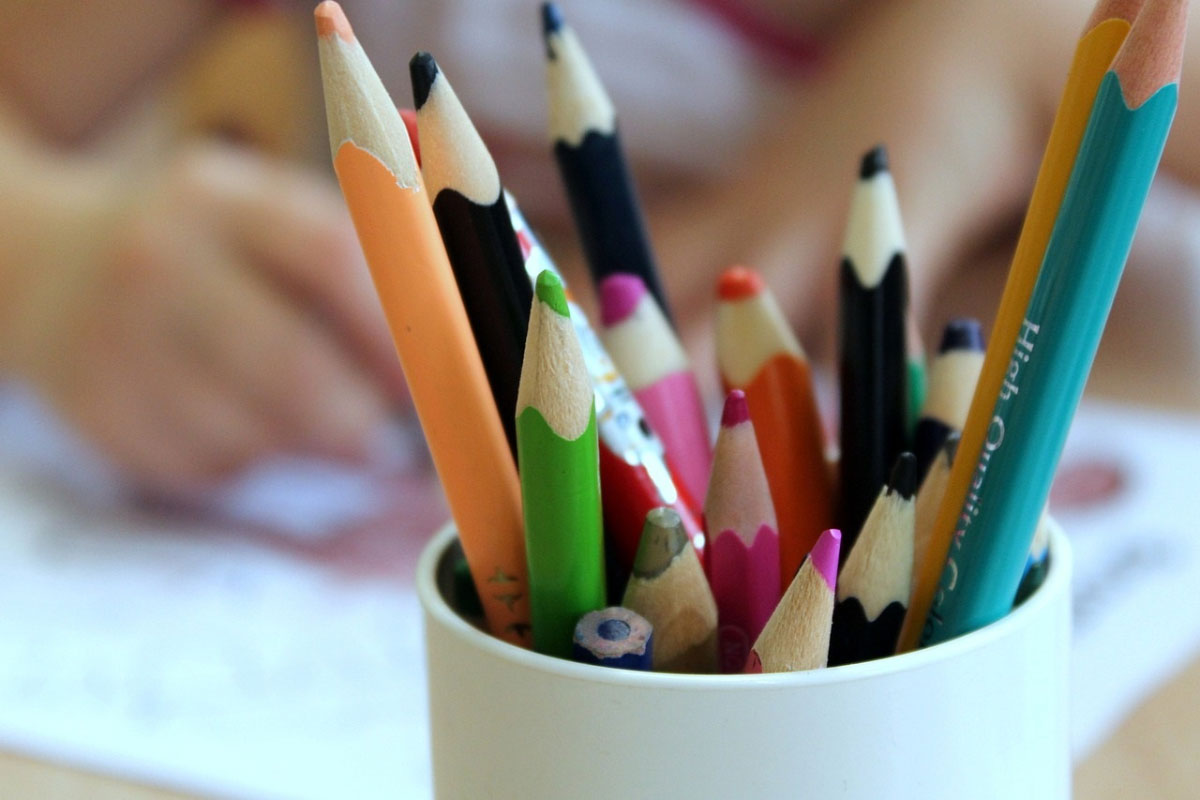 Toro encourages educators and parents to use educational tax credit
CHICAGO — As back-to-school season kicks off, State Senator Natalie Toro is reminding taxpayers that they may be able to claim school expenses for their K-12 students on their 2023 Illinois individual income tax returns.
"As a former educator for nearly 10 years, I know how difficult it can be for parents and educators to afford necessary school supplies," said Toro (D-Chicago). "With the cost for these materials on the rise, it is more important than ever for people to be aware of and utilize these tax benefits to help offset the costs of their school supplies."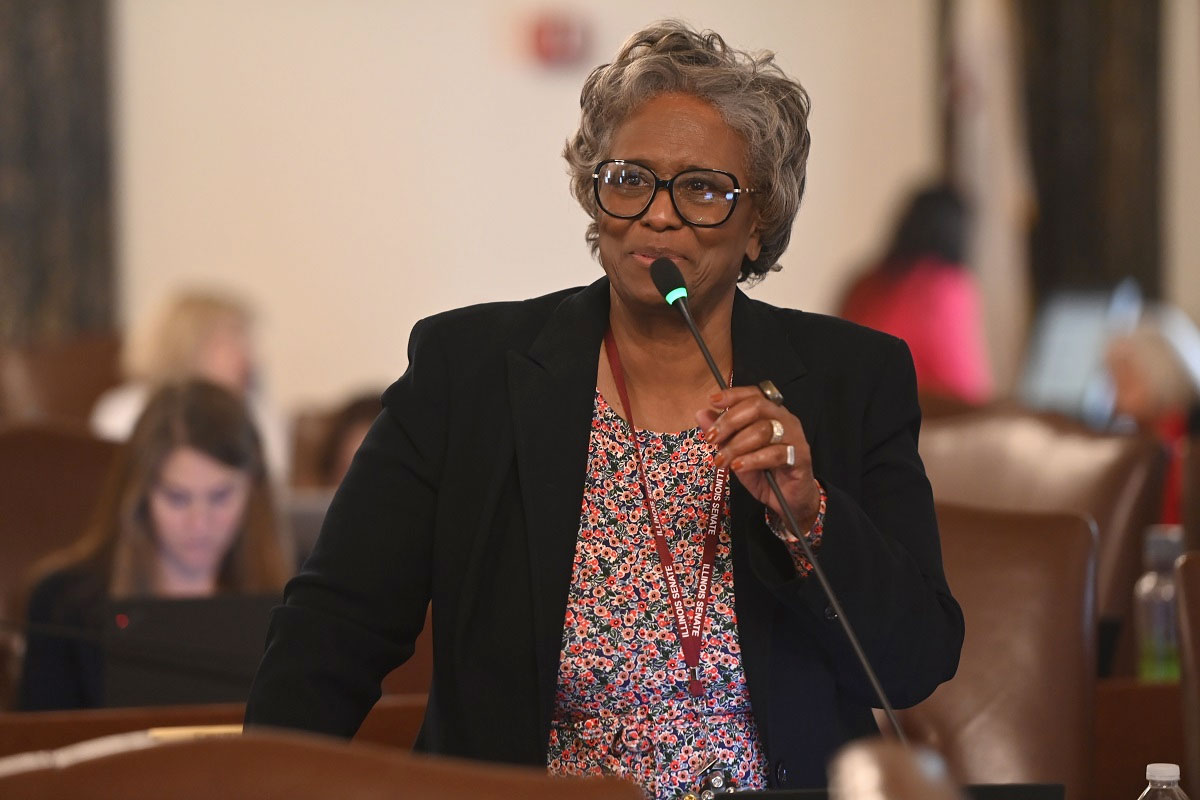 Turner applauds new manufacturing facility in Decatur
DECATUR — State Senator Doris Turner announced a new commercial manufacturing facility coming to Decatur, bringing more jobs to Central Illinois.
"This new facility will bring good-paying jobs right to our community while boosting the local economy," said Turner (D-Springfield). "Rising Pharmaceuticals' move to Decatur exemplifies the city's prime location in Central Illinois and continues Illinois' commitment to being a leader in the manufacturing industry."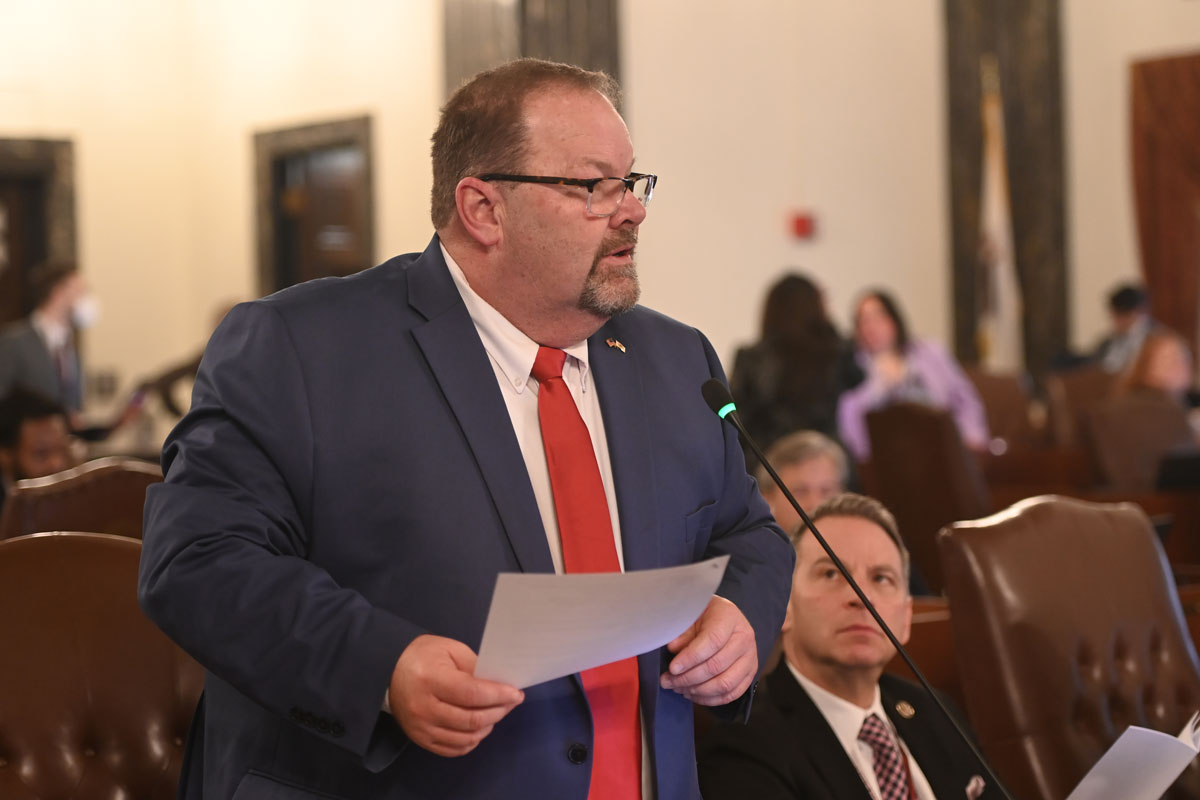 Joyce appointed co-chair to newly established task force to retain firefighters and paramedics
KANKAKEE — A measure championed by State Senator Patrick Joyce earlier this year created the Recruiting and Retaining Public Employee Firefighters and Paramedics Task Force, and recently, Senate President Don Harmon appointed Joyce as co-chair of the task force along with State Representative Mike Kelly.
"For quite some time, we have seen an issue recruiting and retaining first responders for different emergencies – which is detrimental to our neighbors," said Joyce (D-Essex). "I'm ready to figure out the why, and to find solutions to tackle this shortage of workers in order to keep all of our communities safe."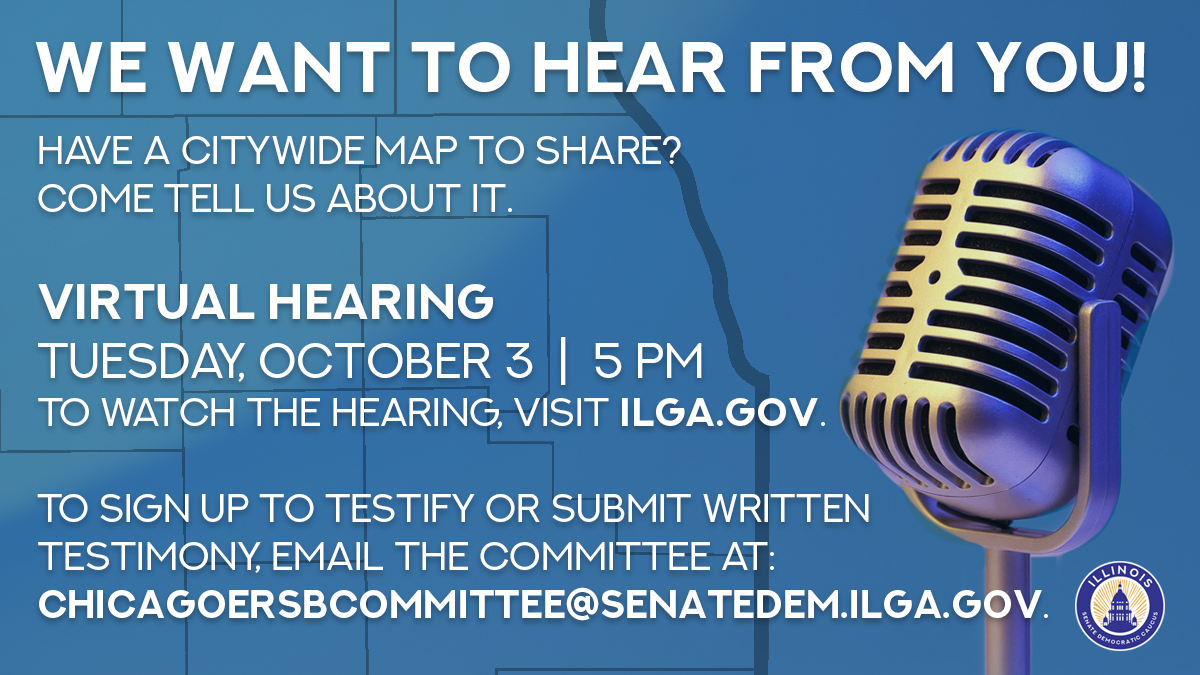 We want to hear from you
SPRINGFIELD — The Illinois Senate Special Committee on the Chicago Elected Representative School Board will hold additional hearings to gather public input on the creation of new Chicago elected school board districts.
The hearings are scheduled to be held online at 5 p.m. on Tuesday, Oct. 3 and 5 p.m. on Thursday, Oct. 12 at www.ilga.gov. The hearings will focus on reviewing proposed citywide maps submitted through the portal and will explore suggestions on how to transition to a fully-elected school board in a manner that will provide equitable representation for all of Chicago's diverse communities.
Comments can be submitted via email at This email address is being protected from spambots. You need JavaScript enabled to view it., or online at www.ilsenateredistricting.com. That website also hosts an online map-making portal where stakeholders including parents, education advocates and community groups are encouraged to draw and submit proposed district boundaries ahead of the scheduled hearings. The online map-making portal has been available since March and remains open for submissions.

In case you missed it
MEMBERS IN THE NEWS
Senate President Don Harmon, Oak Park: Libraries on edge as bomb threats grow | Wednesday Journal of Oak Park and River Forest
Senator Julie Morrison, Lake Forest: Upside Foods cultivated meat plant coming to former Allstate campus | Daily Herald
Senator Robert Peters, Chicago: How will cashless bail work in Illinois? Here's an explainer | NBC Chicago
Copyright 2023 - Illinois Senate Democratic Caucus - All Rights Reserved