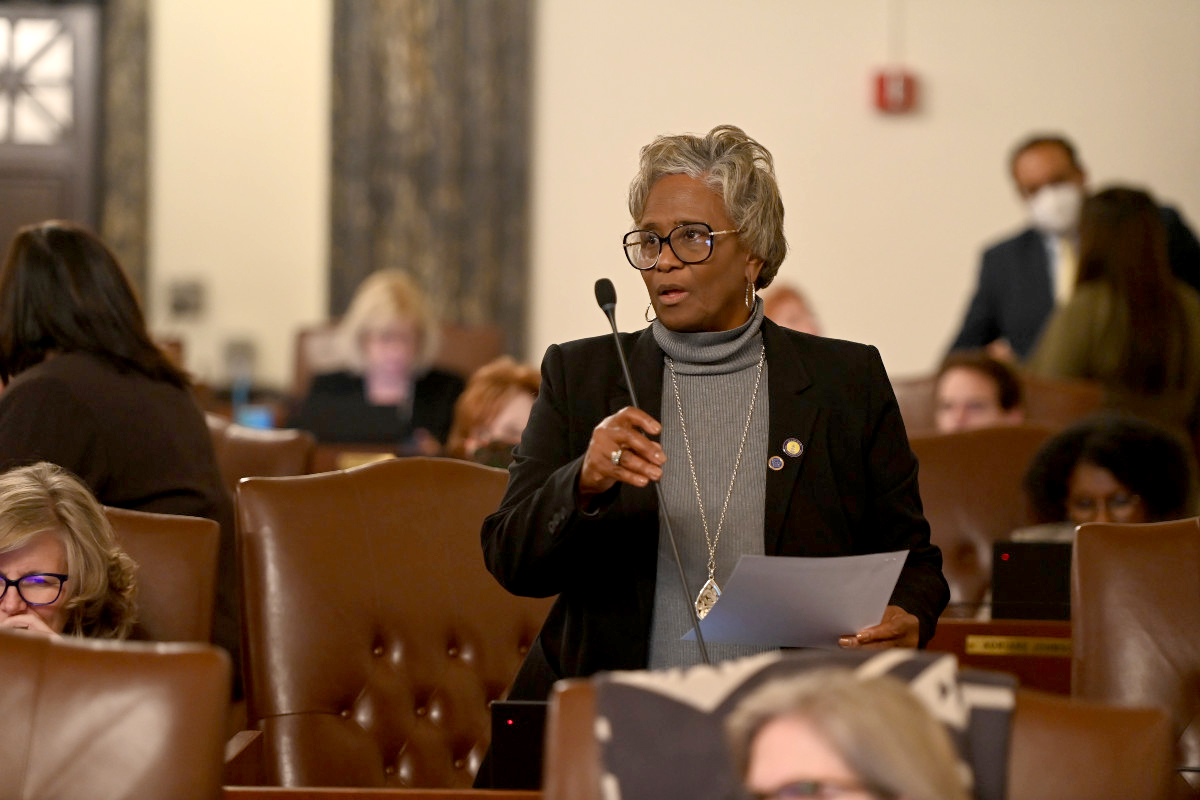 Senate Democrats celebrate $13.8 million investment in downstate transit
SPRINGFIELD – Senate Democrats celebrated the Illinois Department of Transportation's announcement that $113.8 million has been awarded to downstate transit providers as part of the historic Rebuild Illinois capital program. The funding brings the total investment in downstate transit via competitive grants to $337.8 million.
The third round of Rebuild Illinois grants will advance more than 40 projects for downstate transit partners. Awards are supporting projects that include the purchase of new vehicles as well as the construction of bus shelters, stations and maintenance facilities that expand and improve service. These improvements will provide more transportation options in downstate communities and promote an enhanced quality of life.
"Infrastructure investments are vital to expanding downstate transportation needs," said State Senator Doris Turner (D-Springfield). "We have seen remarkable improvements through the Rebuild Illinois capital program. Expanding Decatur's transit campus, buying additional buses and installing solar panels on the bus barn will increase accessibility for residents to get around town."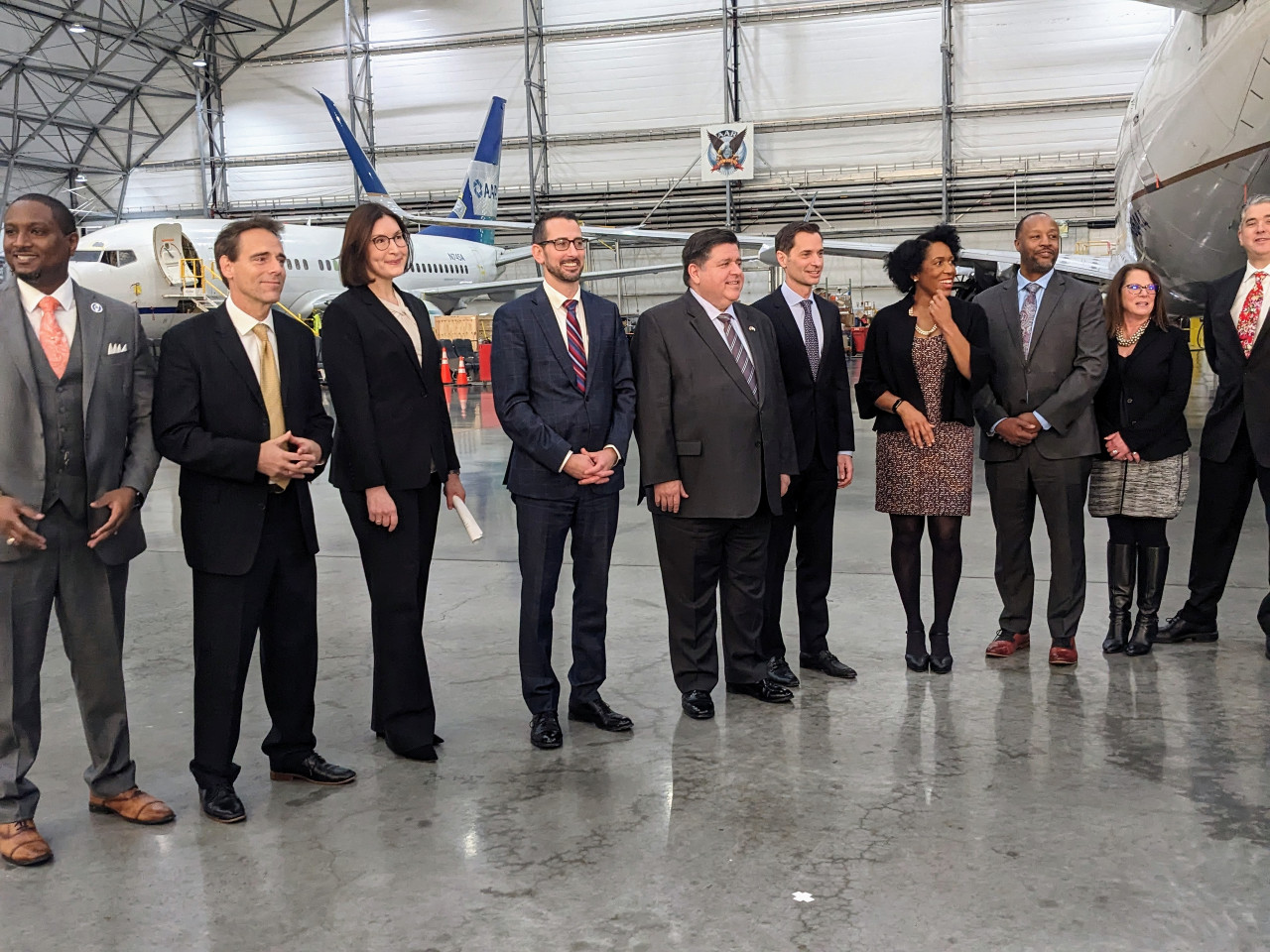 Stadelman announces $2.6 million investment at Rockford International Airport
ROCKFORD – State Senator Steve Stadelman joined Governor Pritzker, AAR CORP and local officials to announce a $2.6 million investment into workforce training at the Rockford International Airport last week.
"The Chicago-Rockford International Airport is a strong economic driver in the region, creating thousands of jobs," said Stadelman (D-Rockford). "This investment in AAR supports the continued economic impact and job creation of the airport by creating a strong pipeline of aviation mechanics and expanding opportunities for Illinoisans."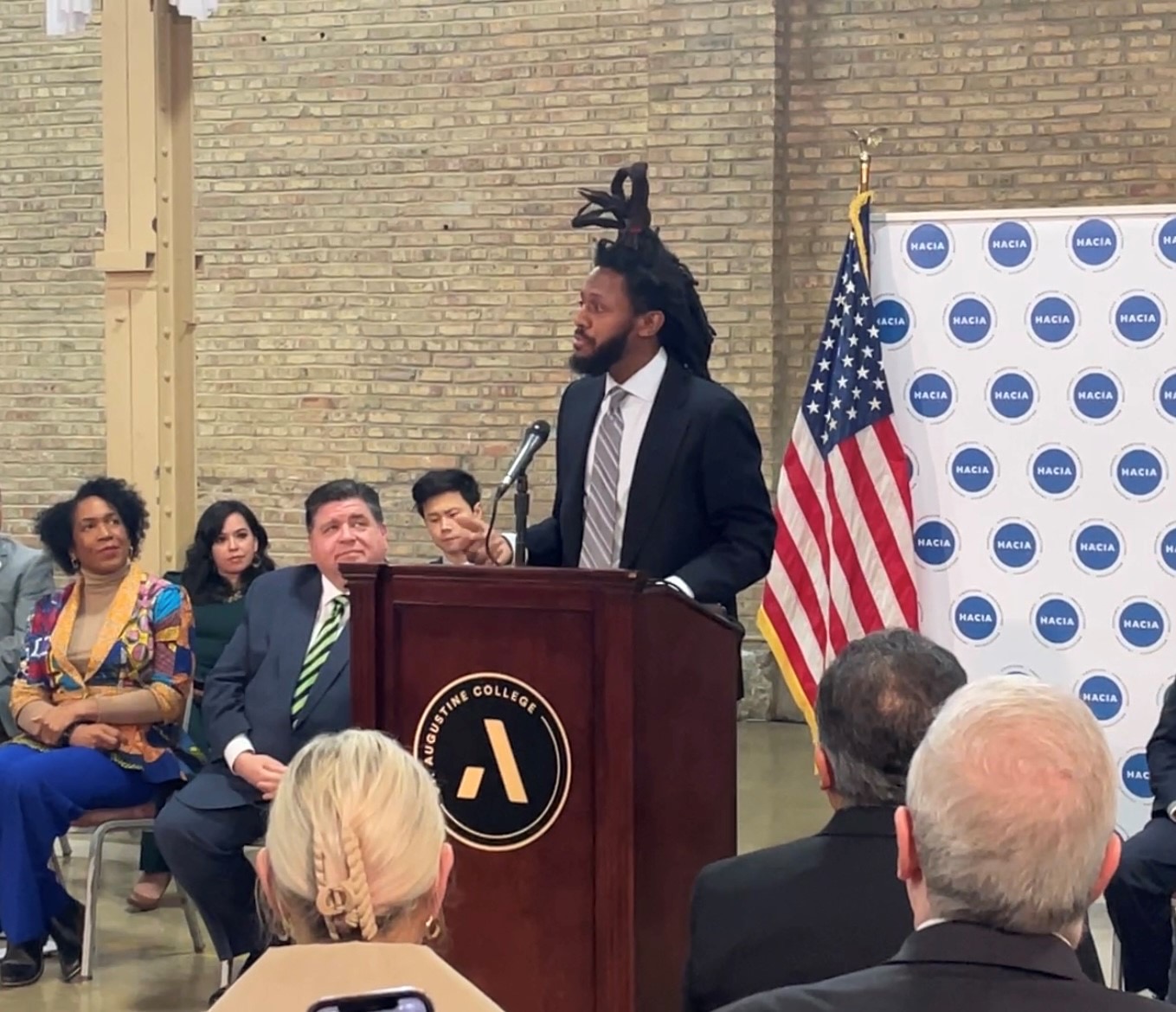 Illinois Senate Democrats celebrate $13 million for Pre-Apprenticeship Program Expansion
CHICAGO – The Illinois Works Pre-apprenticeship Program, which creates a qualified talent pipeline of diverse candidates in construction and the building trades, will see a $13 million expansion thanks to support from the Illinois Senate Democratic Caucus.
"A strong and just economy is built on ensuring all Illinoisans have real opportunities to secure good-paying jobs," said State Senator Mike Simmons (D-Chicago), who kicked off the announcement at a press conference Friday. "By expanding the Illinois Works Pre-apprenticeship program and making it more accessible to communities of color, we are addressing systemic inequities and creating a more diverse and skilled workforce in Uptown and across the state."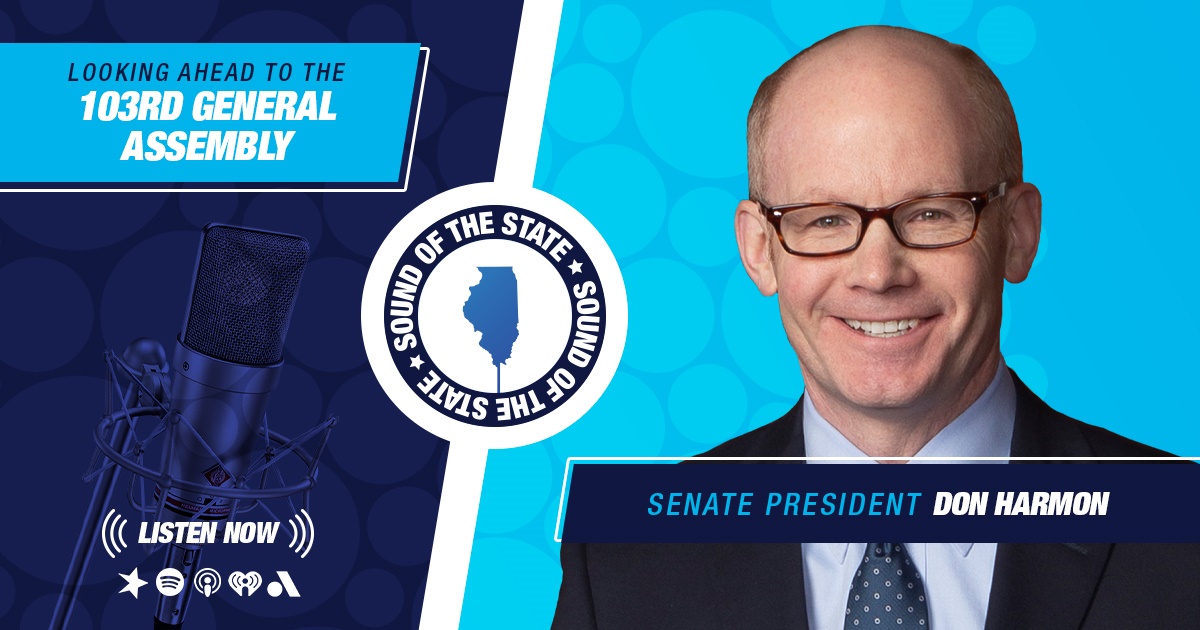 Sound of the State: Looking ahead to the 103rd General Assembly

In this episode, Senate President Don Harmon looks back on major accomplishments of the 102nd General Assembly and gives his thoughts on what's ahead in the 103rd.

In case you missed it
MEMBERS IN THE NEWS
Senator Chris Belt, Swansea: Belt Launches Valentine's Day card drive for seniors | Riverbender
Senate Majority Leader Kimberly A. Lightford, Maywood: Illinois poised to require paid leave for workers: 'Don't we think that should be a basic human right?' | Chicago Tribune
Senator Robert Peters, Chicago: Proposal seeks to increase protections, equity for temporary workers | Chicago Sun-Times
Copyright 2023 - Illinois Senate Democratic Caucus - All Rights Reserved