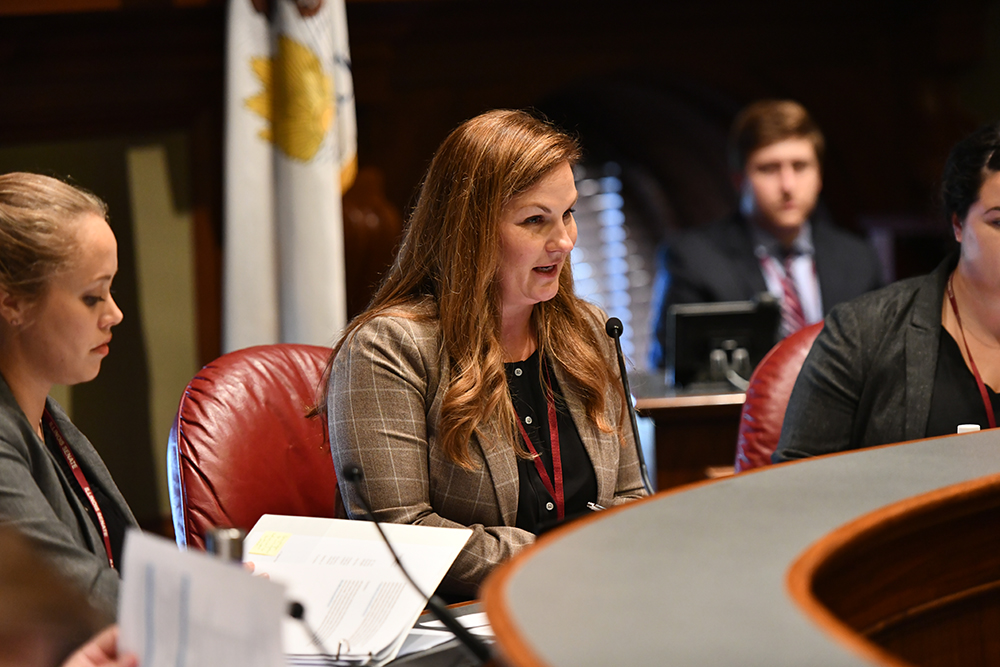 SPRINGFIELD – Members of the Senate's special committee on Opioid Crisis Abatement held their first meeting under the leadership of State Senator Rachelle Crowe (D-Glen Carbon).
"There is a tremendous need for new ideas and research to combat Illinois' opioid crisis," Crowe said. "This committee's goal is to produce real, comprehensive solutions."
Jennifer Epstein, Director of Opioid Initiatives with the Department of Public Health, testified to the committee, giving feedback and status updates on the implementation of the State of Illinois' Opioid Action Plan (SOAP) 2018 report.
Read more: Crowe holds hearing on state's approach to opioid epidemic