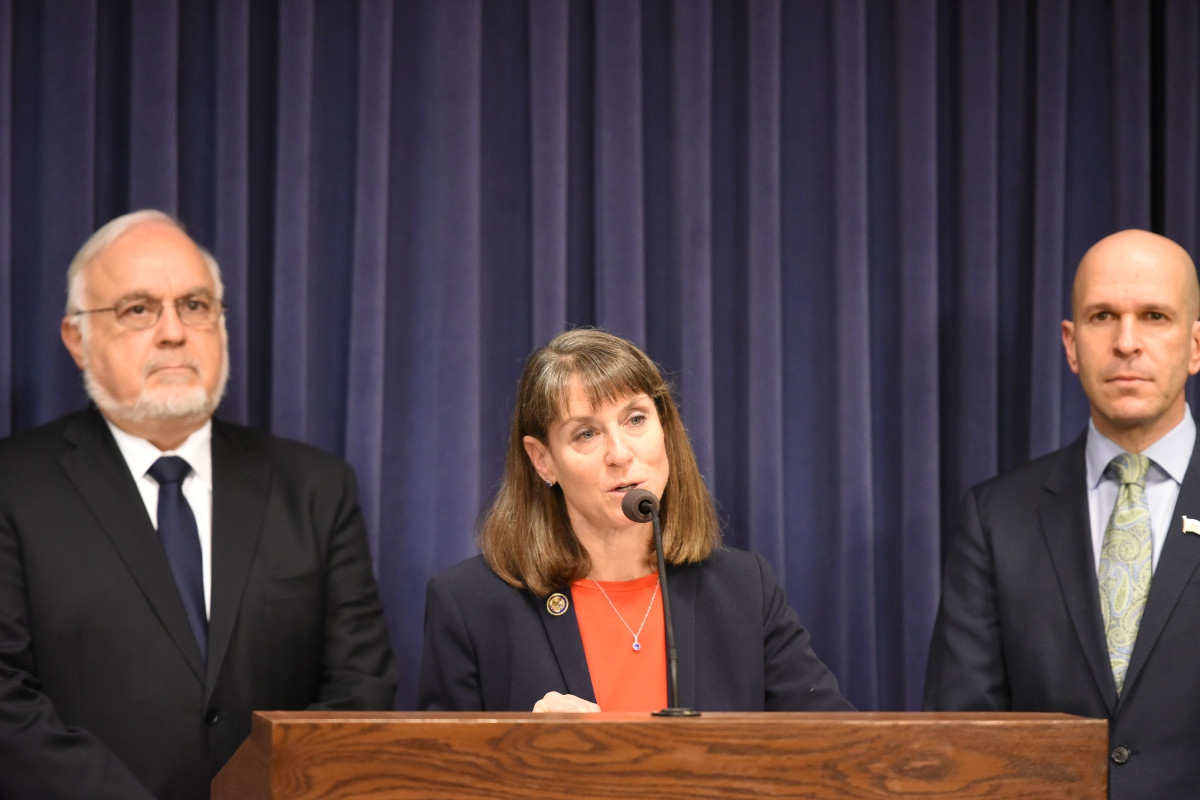 SPRINGFIELD –State Senators Laura Fine and Ram Villivalam were joined by their colleagues and representatives from the Simon Wiesenthal Center at a press conference to denounce the rise of hate speech on social media in the past year, and to call on social media companies to actively address and take down posts inciting hate and violence.
"This hateful rhetoric can lead to irrational hatred and discrimination toward groups of people and incite violence against those targeted," Senator Fine said. "I implore mainstream social media platforms to consider the safety of marginalized people in our communities when they allow hate speech to go unchecked."
The Simon Wiesenthal Center is a human rights organization committed to fighting anti-Semitism and hate around the world. Each year, the group publishes a digital terrorism and hate report to evaluate social media platforms' policies on online hate speech. While some platforms introduced efforts to curb misinformation and hate speech, the report found that posts including hate speech were on the rise on Facebook, Instagram, Twitter, YouTube and Google, giving the Center and the Senators cause for concern.
Read more: Fine, Villivalam condemn Anti-Semitic rhetoric, call for social media companies to take down...