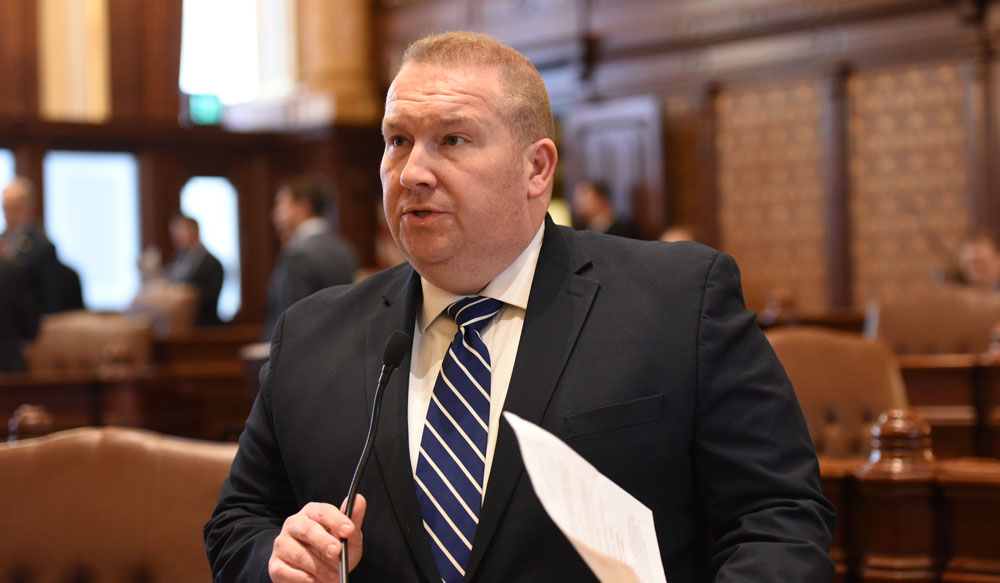 CHAMPAIGN – In an effort to understand and address the impact of the COVID-19 pandemic on local businesses, State Senator Scott Bennett (D-Champaign) launches district-wide tour of businesses across Vermilion and Champaign Counties.
"Small businesses are the heart of our community," Bennett said. "Some businesses are going above and beyond to ensure the health and safety of their staff and customers, so I want to put a spotlight on those businesses that are working hard to create a safe environment."
Bennett said he hopes to tour restaurants, retail shops and businesses that provide personal services, like spas and salons. All tours will be in compliance with the state's public health guidelines and restrictions, including wearing a mask and social distancing.
Applications are available at http://SenatorBennett.com/SmallBusinessTours. Bennett plans to start the program in the coming weeks and requests businesses to submit requests soon. Once the application is received, a member of Bennett's team will respond with additional details.
"The pandemic has taken its toll on small businesses," Bennett said. "We need to continue to do all that we can to ensure our businesses have the resources they need to be successful."
With questions, businesses in Champaign County should call Bennett's Champaign office at 217-355-5252 and Vermilion County business owners should contact his Danville office at 217-442-5252.