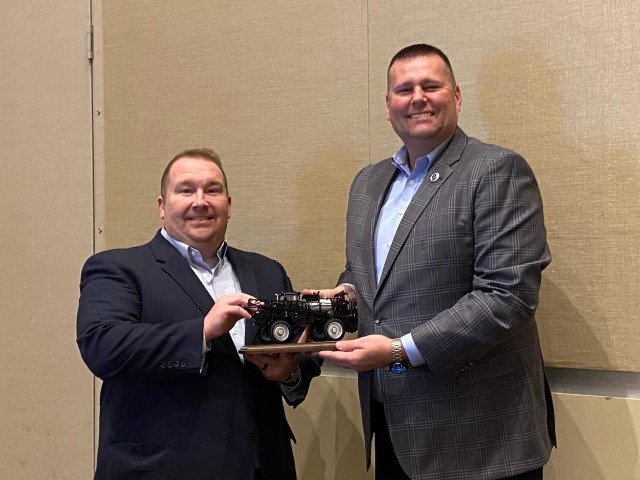 PEORIA – State Senator Scott Bennett (D-Champaign) accepted the Illinois Fertilizer and Chemical Association/Ag-Solve's Friend of Agriculture award in Peoria on Wednesday.
"It's a privilege to advocate for our farmers and farm families at the state level," Bennett, a member of the Senate Agriculture Committee, said. "I would like to express my appreciation for this award in recognition of the work we've been able to accomplish for the agriculture industry."
Bennett spoke to IFCA/Ag-Solve members about his legislative work advocating for the agriculture industry and was later recognized for his support. IFCA/Ag-Solve represents the crop production supply and service industry and promotes sound stewardship and utilization of agricultural inputs.