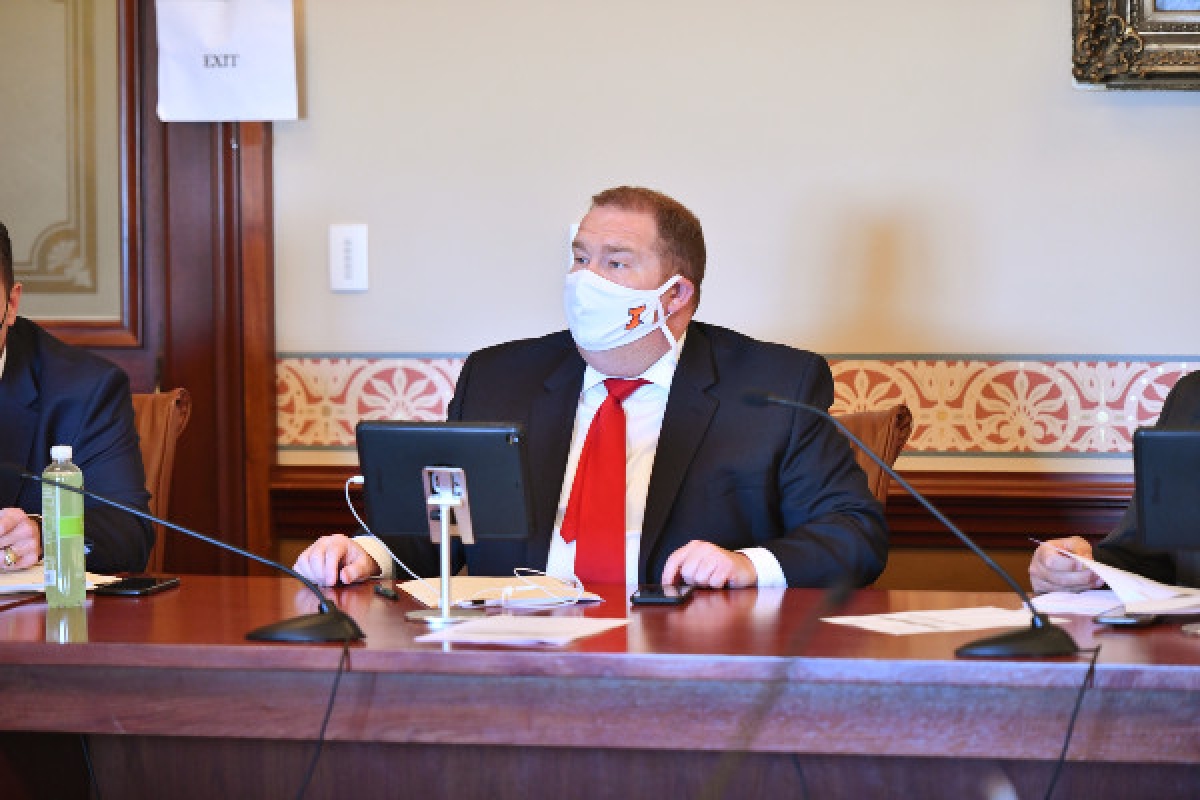 SPRINGFIELD – Following Gov. JB Prtizker's Budget Address Wednesday, State Senator Scott Bennett (D-Champaign) expressed his support of the governor's plans to prioritize students, workers and families.
"As we continue our recovery from the COVID-19 pandemic, the needs of our colleges and universities must be met," Bennett said. "The governor's proposal makes some important commitments to help alleviate the struggle many families face when considering sending their children off to college."
The governor's proposal increases funding from $122 million to $601 million for the Monetary Award Program (MAP), which provides financial assistance to Illinois residents who attend approved Illinois colleges. This will help ensure current recipients will continue to qualify and at least 24,000 more students will have access to academic opportunities.
Additionally, this budget plan includes $2 million in additional funding for Agricultural Education to provide more resources in the classrooms to participating districts. This additional funding supports the Growing Agriculture Science Teachers program to recruit new teachers and the Preservice Internship Program aimed at improving preparation and retention of agricultural education teachers.
Bennett is thrilled to see this budget also provide additional funding to help the Illinois State Police work toward eliminating the FOID card backlog.
"There has been great progress made on addressing the historic FOID card backlog and this plan works toward eliminating the backlog altogether," Bennett said. "For too long, I have had constituents contact me on this issue and I'm pleased to see this will be a priority this year."
Wednesday's proposed budget is the beginning of the negotiation process, not the end. Bennett hopes to have bipartisan discussions this session to construct a balanced budget to provide stability and functionality for the state.
###