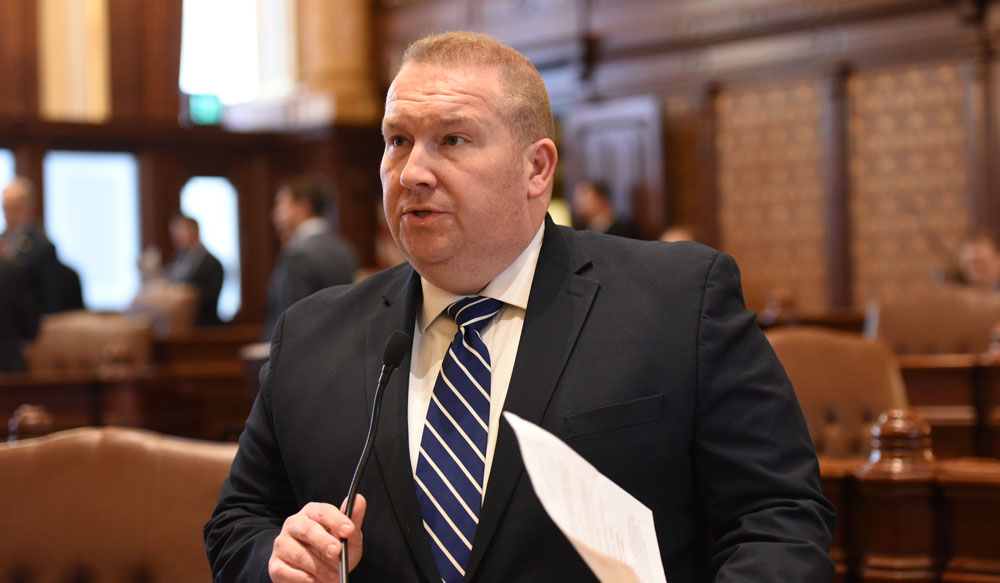 SPRINGFIELD – State Senator Scott Bennett (D-Champaign) raised concerns following the transition of DCFS children with complex needs into the Medicaid managed care form Wednesday.
Days after nearly 19,000 adopted children and former foster children transitioned to Medicaid managed care, an estimated 2,500 were affected by a glitch that has left them without insurance since Saturday.
The Senate Human Services committee held a hearing Tuesday to address concerns with the oversight of Medicaid managed care agencies in hopes to find a solution.
"There is a lack of communication with the agencies and it's being taken out on the families," Senator Bennett said. "We need to ensure these individuals have access to the health care they need and are kept informed – we have to stay aggressive to get this resolved."
For health care coverage inquiries and dispute resolution, Bennett urges residents to call the Illinois DCFS Advocacy Office for Children and Families at 800-232-3798 or 217-524-2029, fax 217-557-7278 or email This email address is being protected from spambots. You need JavaScript enabled to view it..
To verify that your provider is part of the YouthCare network, call 844-289-2264 and ask for the Rapid Response Team or send an email to This email address is being protected from spambots. You need JavaScript enabled to view it..
For general questions, contact YouthCare at This email address is being protected from spambots. You need JavaScript enabled to view it. or Illinois DCFS at This email address is being protected from spambots. You need JavaScript enabled to view it..
For any additional questions, Bennett encourages residents to contact his office at 217-782-2507.