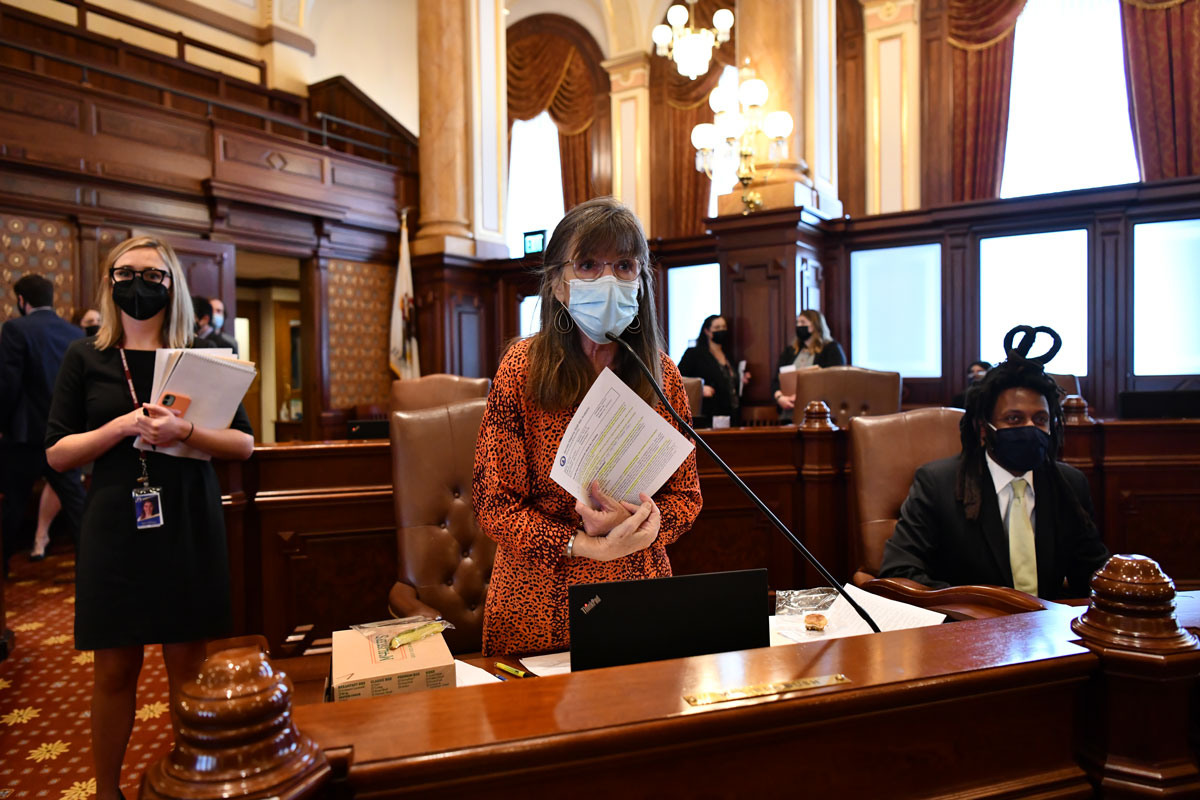 SPRINGFIELD – Running for elected office calls for a lot of long days, late nights and busy weekends. It can be discouraging for people with children – especially single parents – to chase their desire to serve their communities.
To enable more women – and all parents – to seek public office, State Senator Melinda Bush (D-Grayslake) spearheaded a movement to allow campaign finances to pay for child care.
"The window is narrow for women who have young children to run – and it's time to change that," Bush said. "No one should have to choose between serving their community and being a parent."
Senate Bill 536 would allow campaign funds to be used for child care or dependent elder adult care for not only candidates – but also staff and volunteers.
Currently, Illinois campaign finance law does not expressly say whether campaign funds may be used to pay child care expenses. However, there is a common fear among candidates that child care could be considered as a campaign finance violation if deemed a personal expense.
According to the National Conference of State Legislatures, 35% of Illinois legislators are women – a number 6% higher than the national average. However, while the number in Illinois is greater than the national average, Bush said she would like to see more female representation in Springfield – and believes that starts with better access to child care.
"I always had a desire to help and serve others, but I couldn't do so until my son was much older," Bush said. "We must support parents who want a seat at the table. By prioritizing working parents, we're prioritizing help for all working families."
The measure passed out of Senate Thursday and now heads to the House for final consideration.