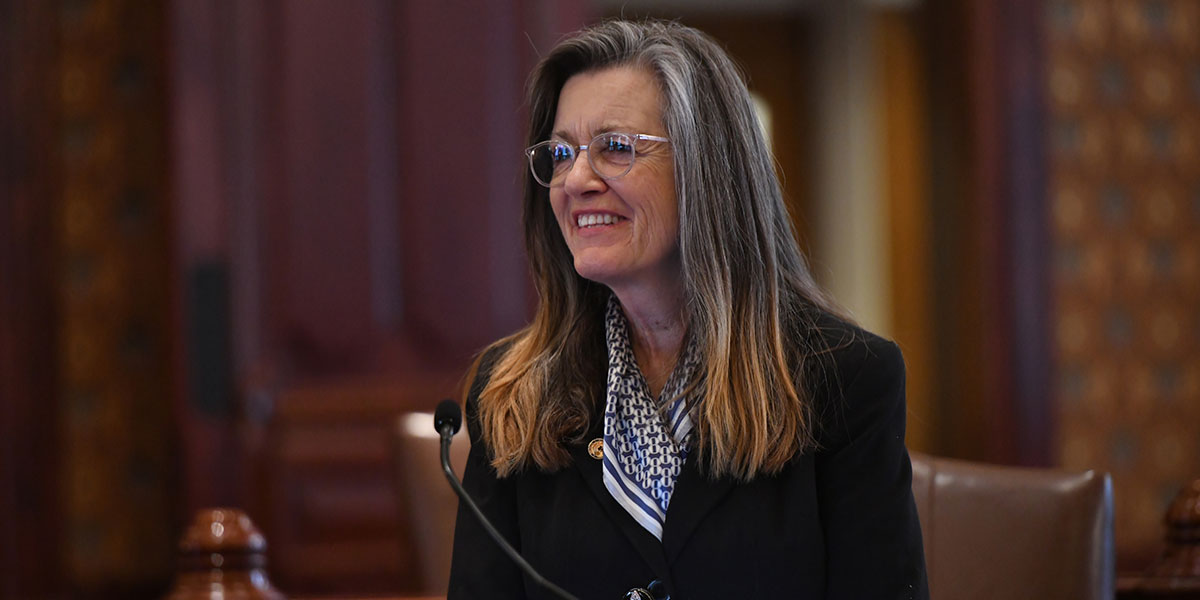 GRAYSLAKE – Following nearly a decade of public service in the General Assembly, State Senator Melinda Bush retired from the Senate Saturday.
"It has been an honor serving as a state senator for nearly a decade – passing 100 laws and counting," said Bush (D-Grayslake). "From working to secure an equitable funding model for our state's schools, to providing economic development to our local communities, to leading the fight for ethics reform in Springfield, I am proud to have brought a multifaceted approach to the General Assembly."
Bush – a lifelong resident of Lake County – represented children and families in the 31st Senate District for nearly 10 years.
"When I think back on the last decade, I think about the impactful, emotional moments that have taken place in Springfield as we passed monumental legislation that made our state more inclusive and equitable," Bush said.