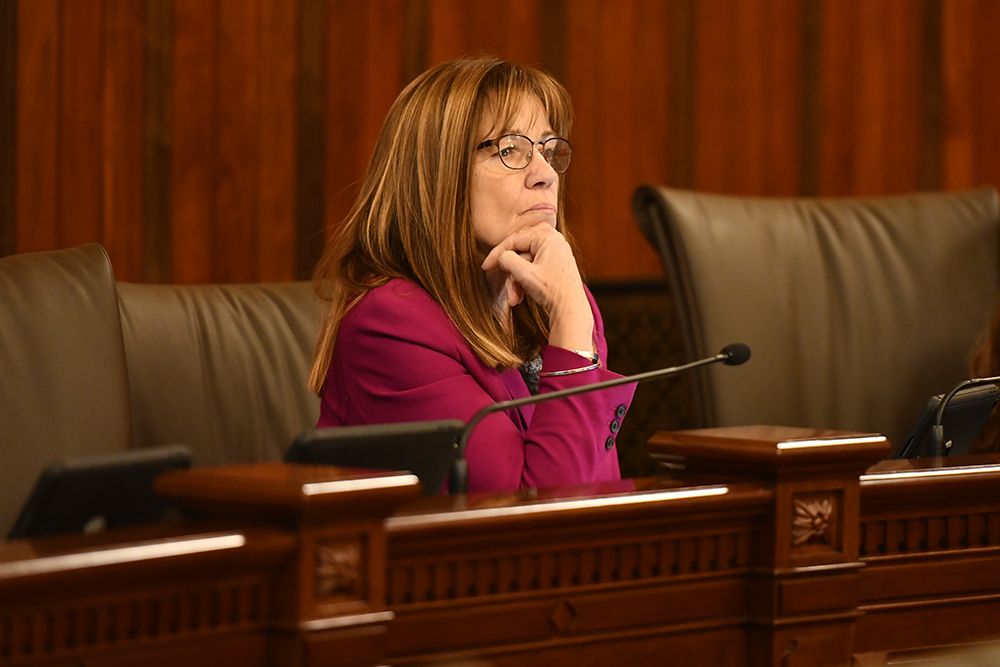 GRAYSLAKE — Gov. JB Pritzker officially signed the new state budget today, and it includes funding to support Illinois seniors, for residents struggling with mental health and substance abuse, and to stabilize the education system, all priorities for State Senator Melinda Bush (D-Grayslake).
"We're facing record unemployment because of the pandemic, and our systems weren't built to accommodate the number of people needing help all at once," Bush said. "This budget had to help stabilize our economy and provide support for all struggling Illinoisans. Now was not the time to be cutting back on vital services."
The budget preserves P-12 education funding, ensuring that the pandemic doesn't rob students of the opportunity to succeed in the future. It provides $12.6 billion to P-12 education and $7.2 billion specifically for the state's evidence based funding model. It also increases funding to support older Illinois residents with additional funding for the Senior Meals Program and a nearly $28 million increase to the Community Care Program, which will help people who might otherwise need to go to an assisted living facility stay in their homes.
The budget also contains an additional $30 million for mental health and substance abuse programs affected by COVID-19 and provides the Illinois Department of Employment Security with $60 million in additional funding to address challenges with the unemployment system. The added funding will help IDES increase the number of workers to help aid residents navigate the unemployment system and process claims faster.
"This isn't anyone's ideal budget, but it's the one we needed right now," Bush said. "It protects students, seniors, and the unemployed."
The approved budget is for Fiscal Year 2021, which begins July 1.